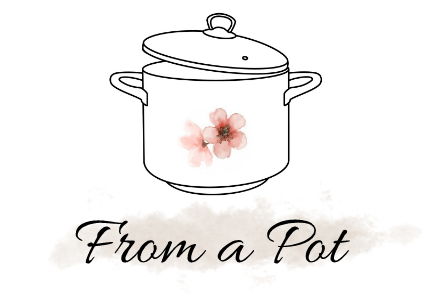 From a Pot: Creamy Asparagus Risotto
Creamy Asparagus Risotto
Creamy, delicious asparagus risotto for a late spring or early summer meal.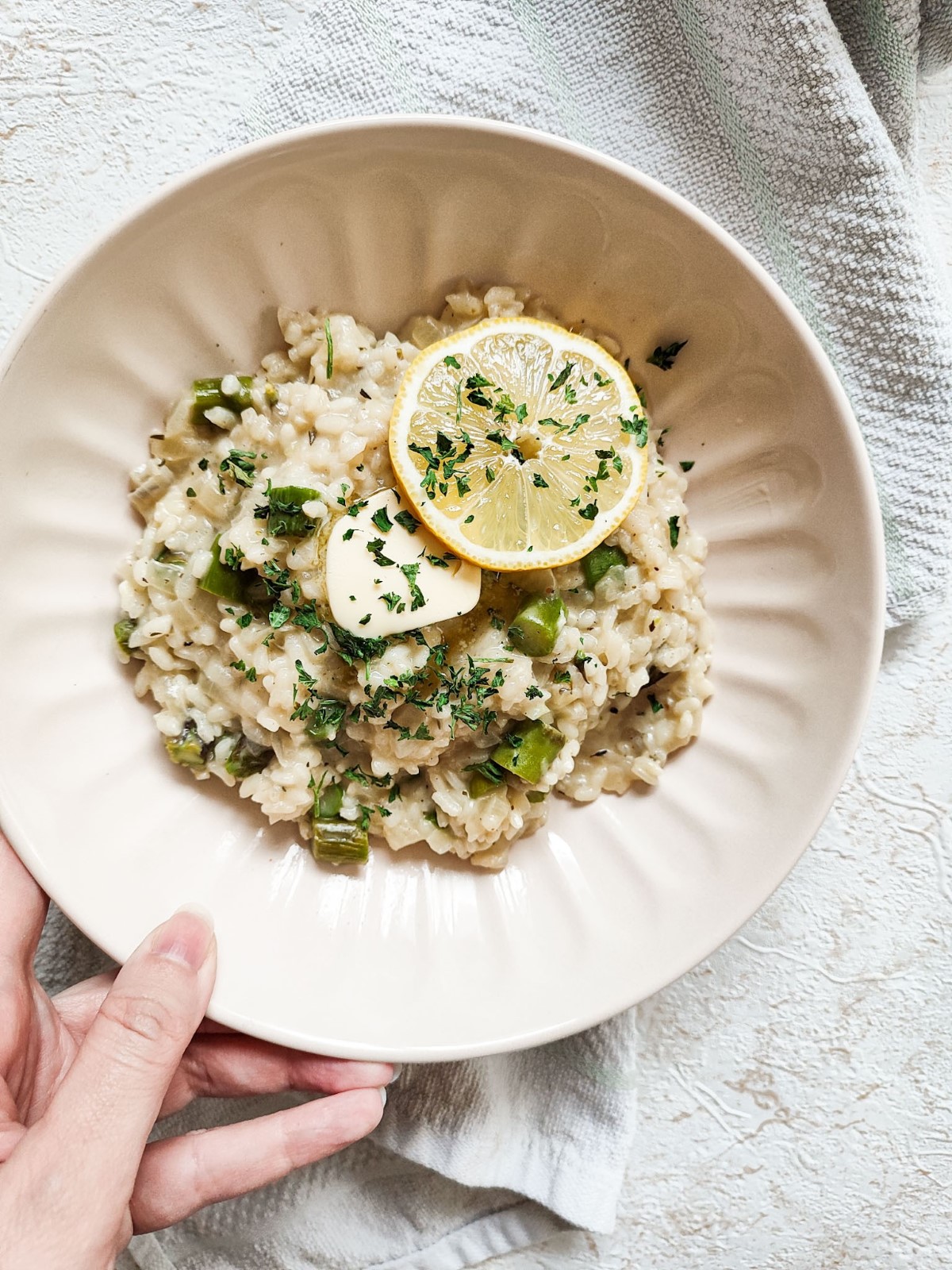 I'm so happy every year when it is time for asparagus to be in season. I love them so much, I swear I cook them all the time, either in soups, sauces, pies, or risotto, like I did for this recipe.
Risotto is a northern Italian rice dish that supposedly originated in Milan in the 1800s. The dish is usually made with arborio rice (a starchy short-grain rice) that is slowly simmered in broth until it gets thick and creamy.
If you have never made risotto before, don't be intimidated. This dish will only take you about 30 minutes to make with simple ingredients that you probably already have at home. It's so easy.
Nutritional values
Shopping List

Asparagus: 200.0 g
Risotto rice: 200.0 g
Vegetable soup broth: 800.0 ml
Olive oil
Onion: 1.0
Salt
Pepper
Thyme
Heavy cream: 20.0 ml
Butter: 10.0 g
Ingredients and Instructions
Field to change the scale in the recipe. The meaning of the number depends on the type of recipe and can mean the number of servings or the number of products obtained from the recipe.(Creamy Asparagus Risotto)
Scale
Creamy Asparagus Risotto
Asparagus: 200 g

Risotto rice: 200 g

Vegetable soup broth: 800 ml

Olive oil: 1 tbsp

Onion: 1

Salt: 1 tsp

Pepper: 0.5 tsp

Thyme: 1 tsp

Heavy Cream: 20 ml

Butter: 10 g
Instructions
Creamy Asparagus Risotto
Wash the asparagus, trim off the wooden parts, and slice them into disks. You can keep the tips of the asparagus whole if you want.
In a pot, heat up vegetable soup broth and let it simmer.
Heat up the olive oil and sauté the asparagus for about 5 minutes. They should be tender but not fully cooked. Sprinkle them with salt and pepper, then put them out of the pan into a bowl and set them aside.
Add more olive oil if needed and sauté the onions, then add in the rice and toast for about 1 minute, stirring continuously with a wooden spoon.
To the rice, add about 2 ladles of vegetable broth and mix. When the pan dries out, add more soup broth. Stir almost constantly.
After about 10 minutes of cooking, add asparagus to the rice. Keep stirring until the rice is almost cooked. It should take about 5 more minutes.
When the rice is almost cooked, add heavy cream, salt, pepper, and thyme. Cook for about 2 more minutes so that the rice gets creamier.
Top the rice with butter and some cheese if you desire.
Gallery: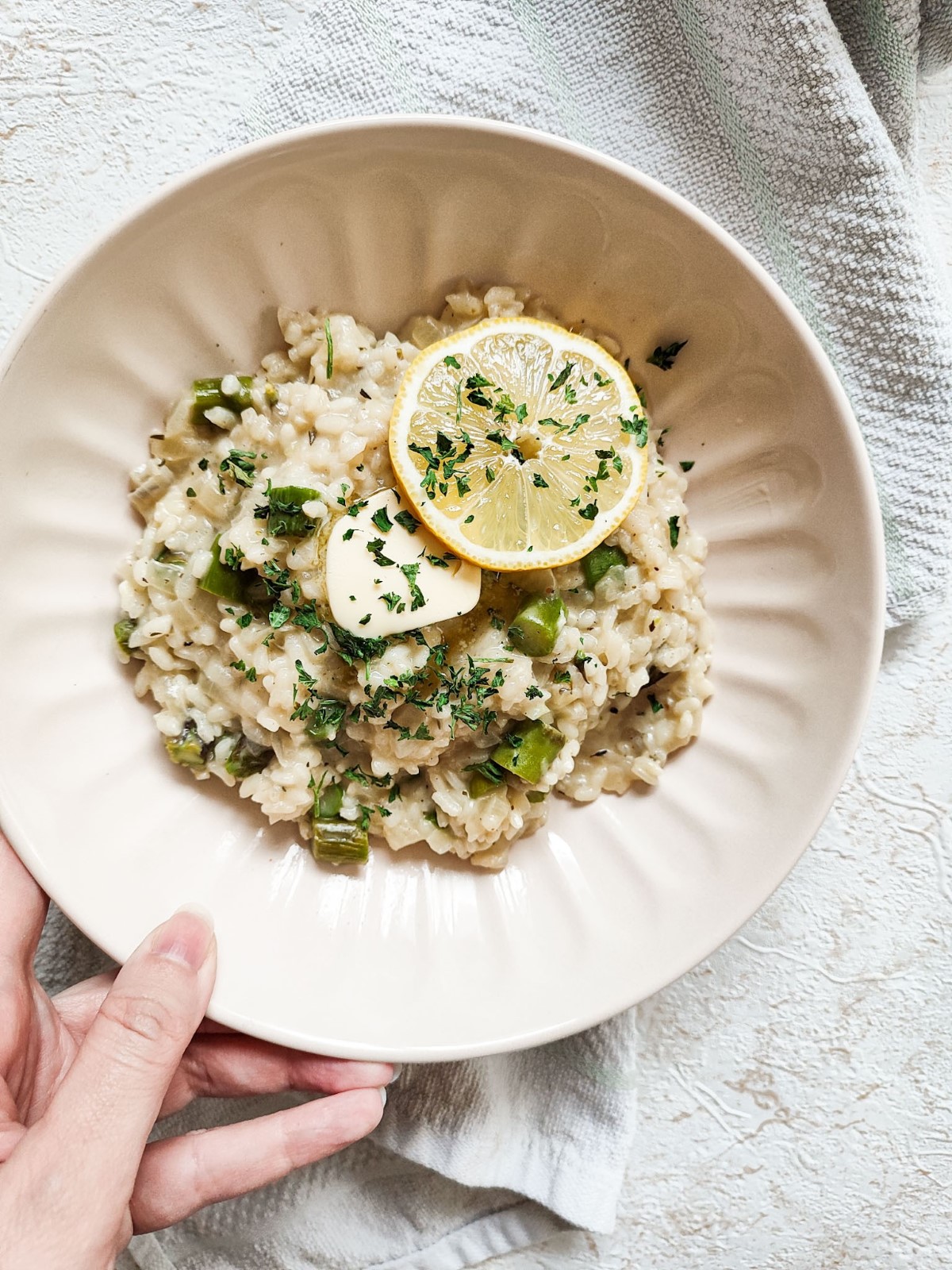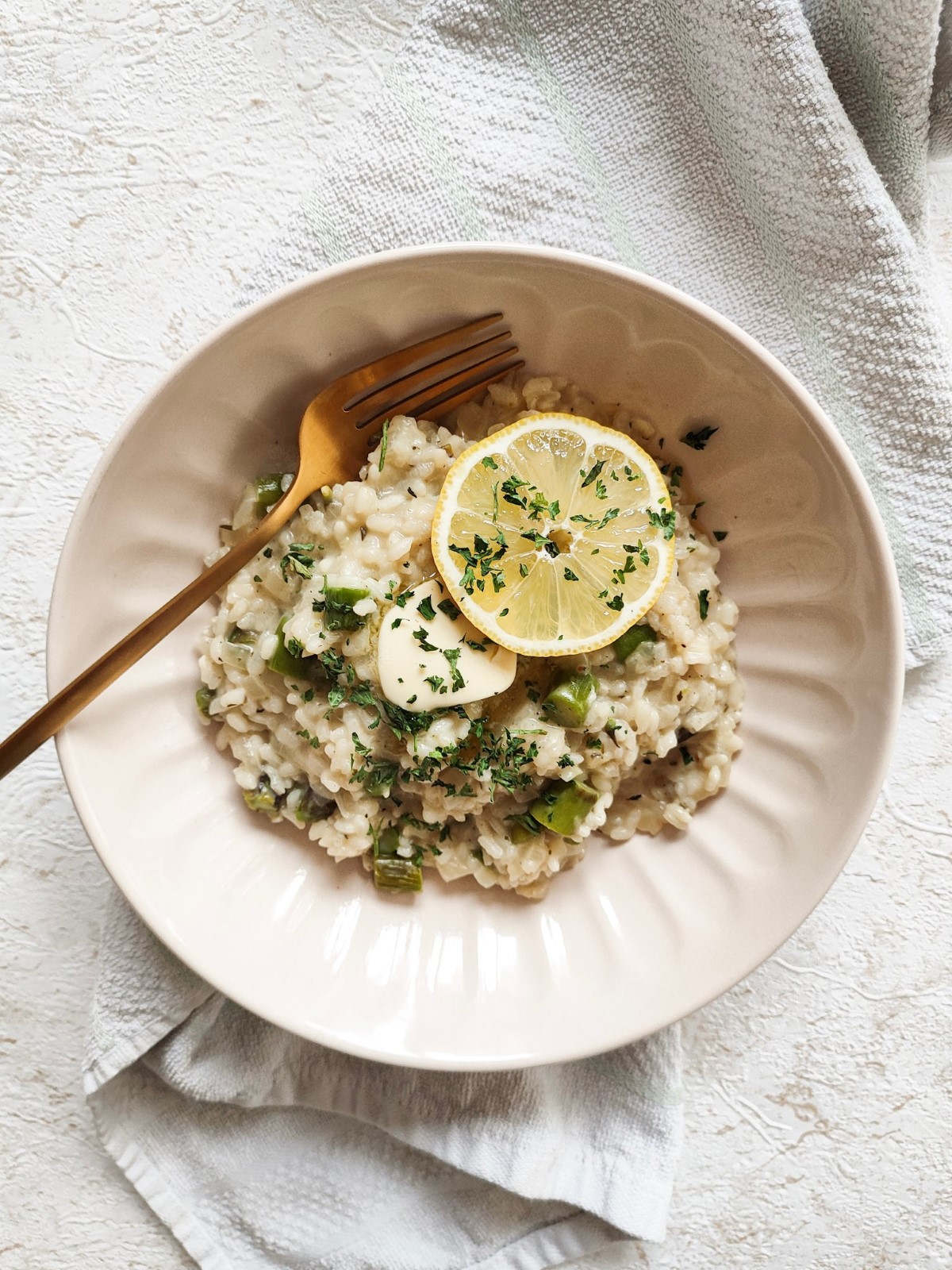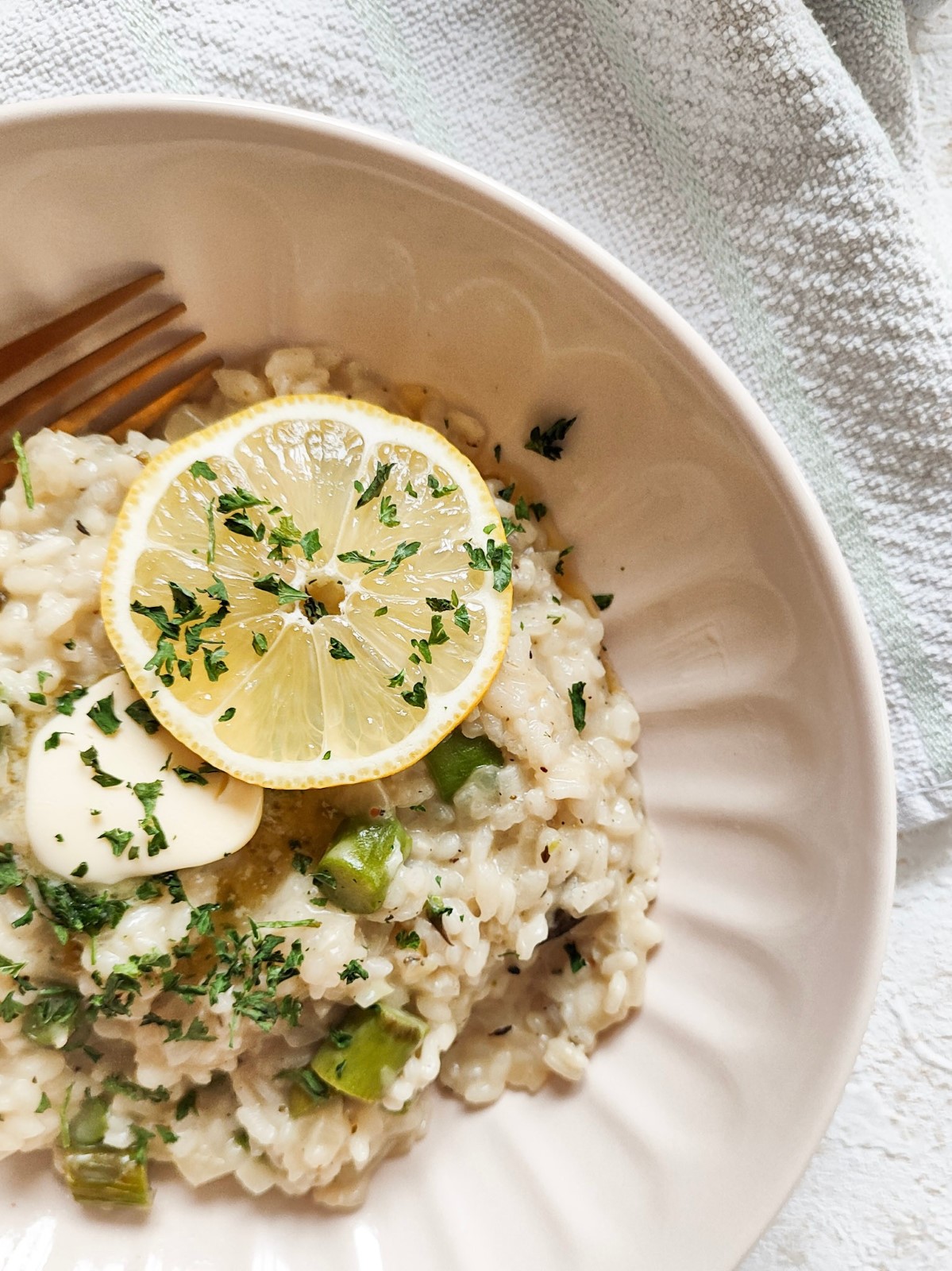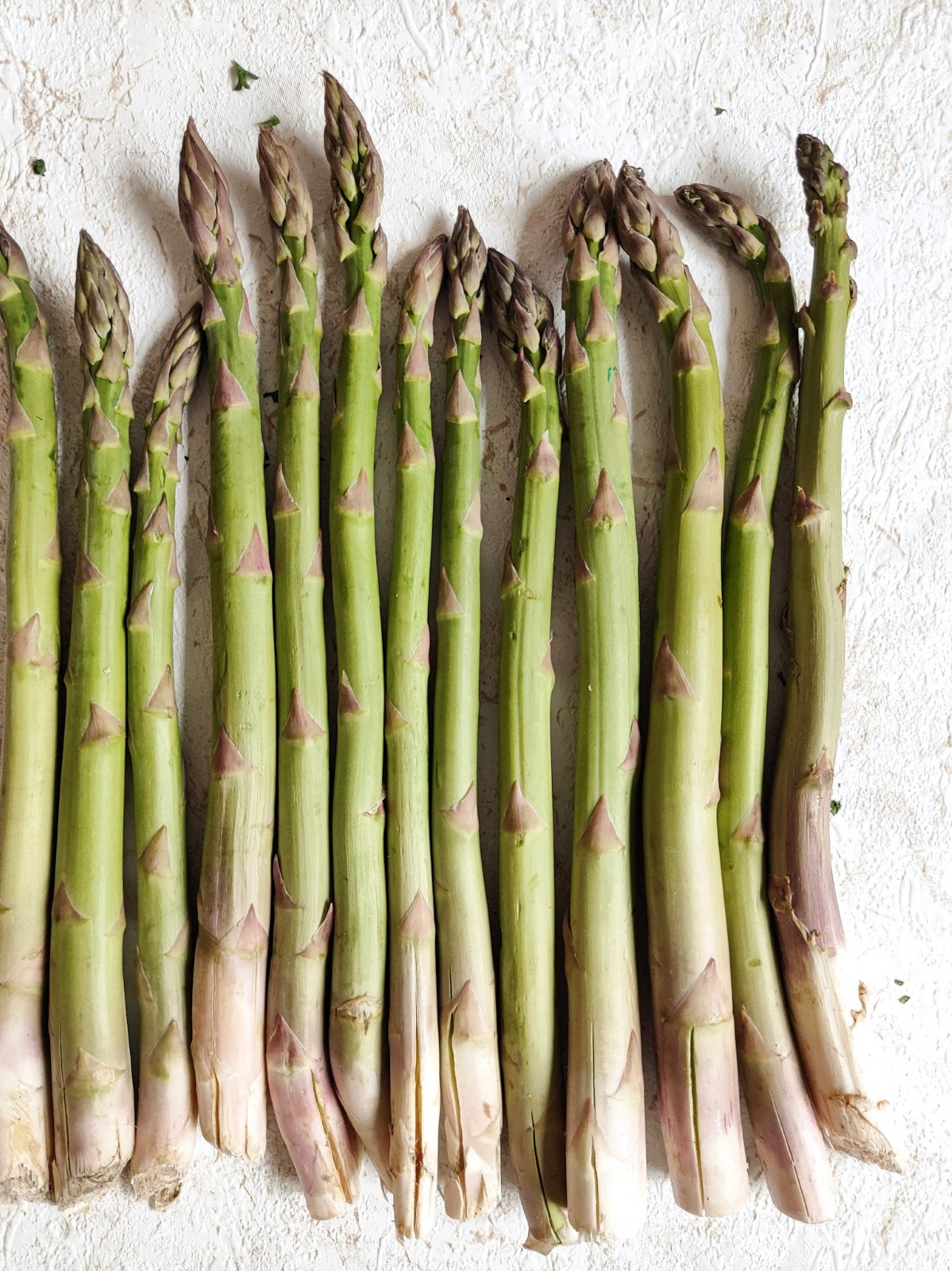 Notes:
Do I have to wash the rice?
No, risotto rice is not supposed to be washed.
What can I serve with this risotto?
I like to serve it with salmon or just as it is.
Can I make this vegan?
Yes, just skip the butter and heavy cream.
Do I use white, purple, or green asparagus?
As you wish. I prefer green asparagus for risotto and white ones for soups or sauces.
Fun Facts:
White asparagus and green asparagus come from the same plant. Green asparagus gets its color from sunlight. When the plant breaks through the ground, the sun hits it, turning it green. For white asparagus, sunlight is prevented from touching the plant by piling dirt on top of the stalks so the asparagus matures underground.