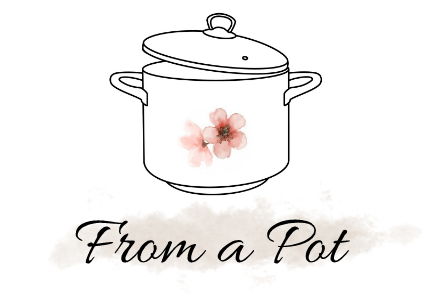 From a Pot: Crispy Bang-Bang Cauliflower
Crispy Bang-Bang Cauliflower
Crispy bite size pieces of cauliflower tossed in homemade bang bang sauce.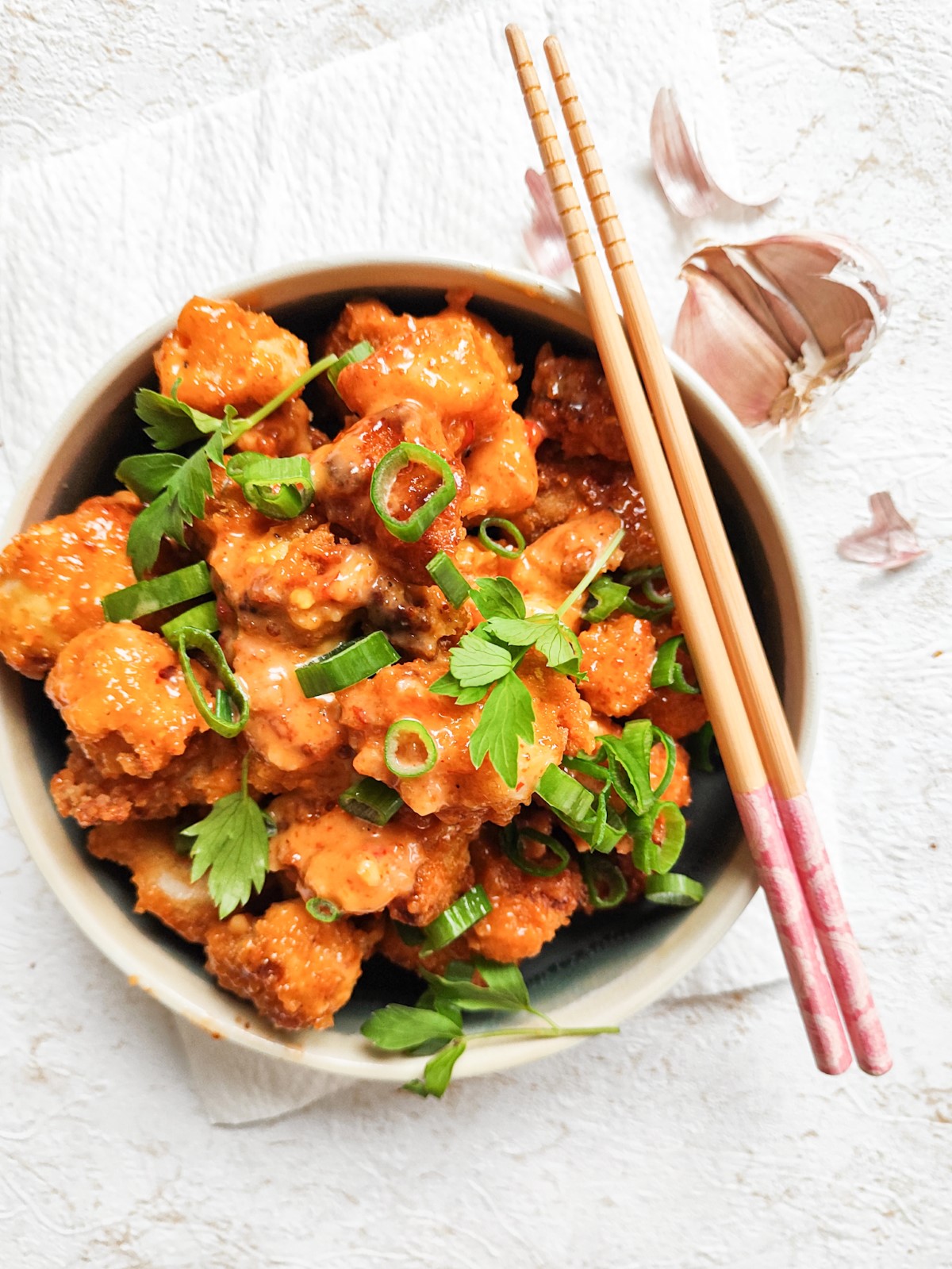 This is my favorite way to eat cauliflower. Bite size pieces of cauliflower, tossed in breadcrumbs, baked until crispy and then topped with homemade sweet and spicy bang bang sauce. Serve the cauliflower pieces over some rice, noodles, or eat them as they are for a snack.
Bang bang sauce is made with some kind of mayo, honey, sweet chili sauce, garlic and sriracha.
Nutritional values
Shopping List

Cauliflower: 1.0
Flour: 70.0 g
Milk: 150.0 ml
Salt
Pepper
Paprika powder
Garlic powder
Breadcrumbs: 200.0 g
Oil: 200.0 ml
Mayo: 100.0 g
Sweet chili sauce: 20.0 g
Sriracha: 20.0 g
Garlic: 5.0 g
Popper
Honey
Ingredients and Instructions
Field to change the scale in the recipe. The meaning of the number depends on the type of recipe and can mean the number of servings or the number of products obtained from the recipe.(Crispy Bang-Bang Cauliflower)
Scale
Cauliflower
Cauliflower: 1

Flour: 70 g

Milk: 150 ml

Salt: 1 tsp

Pepper: 0.5 tsp

Paprika powder: 1 tsp

Garlic powder: 0.5 tsp

Breadcrumbs: 200 g

Oil: 200 ml
Bang bang sauce
Mayo: 100 g

Sweet chili sauce: 20 g

Sriracha: 20 g

Garlic: 5 g

Garlic powder: 1 tsp

Salt: 0.5 tsp

Popper: 0.3 tsp

Honey: 1 tsp

Chili flecks
Toppings and serve
Sesame seeds

Shallot

Parsley
Instructions
Cauliflower
Cut the cauliflower into florets and place it into a large pot with water. Cook it on high heat for about 10 minutes, just until the water starts to boil. Then remove it from the heat and wait for it to cool a bit before use.
In a large bowl combine milk, flour, garlic powder, paprika powder, salt and pepper. Add in the cauliflower and toss to coat.
Add breadcrumbs to the bowl and transfer the cauliflower from flour and milk mixture to the breadcrumbs. Toss it well.
In a large saucepan, heat up the oil until hot and fry the cauliflower. Flip it once, so that it's fried on both sides. It will take about 10 minutes to fry all the pieces.
Cover a large plate with a paper towel and put the baked cauliflower pieces onto it, so that it caches the excess oil from fraying.
Bang bang sauce
Mince the garlic and in a medium size bowl combine it with mayo, sweet chili sauce, sriracha, garlic powder, salt, pepper and honey. Based on your taste, adjust the amount of sriracha. In the end, sprinkle some more chili flecks on top.
Toppings and serve
Transfer the cauliflower to a large bowl and coat it with bang bang sauce then top it with some fresh parsley, shallot pieces and if you wish some sesame seeds. Serve with rice or as it is.
Gallery: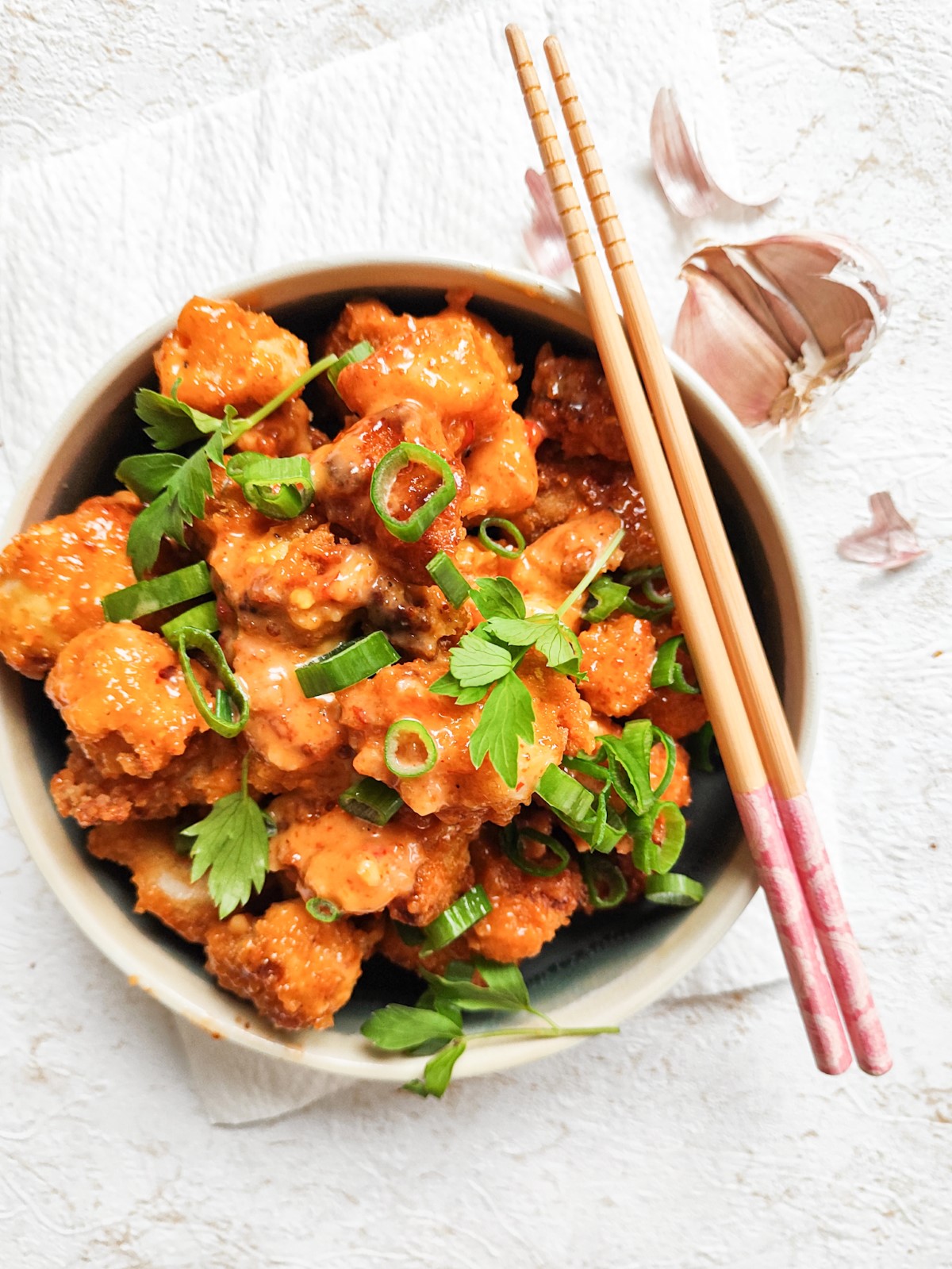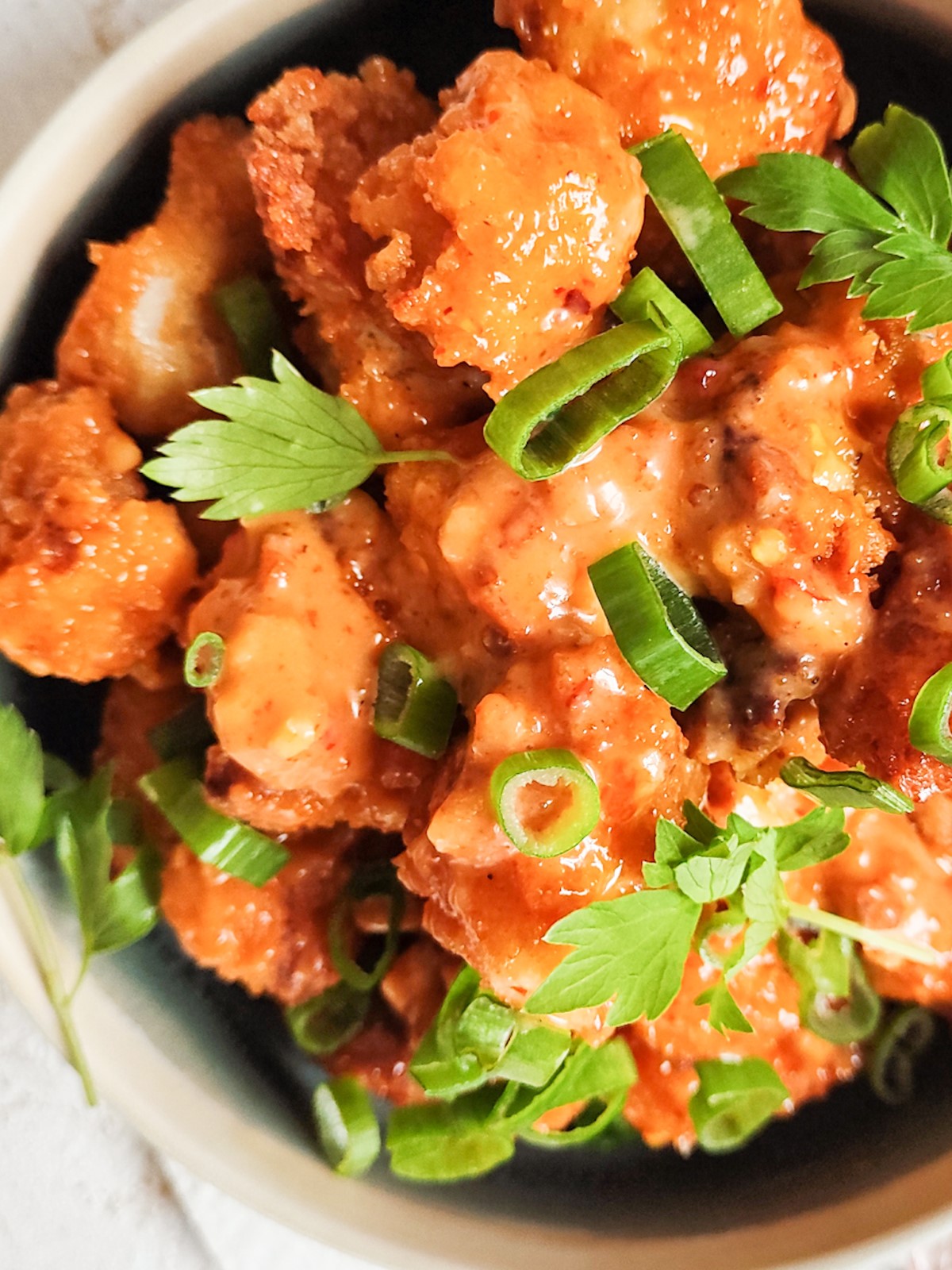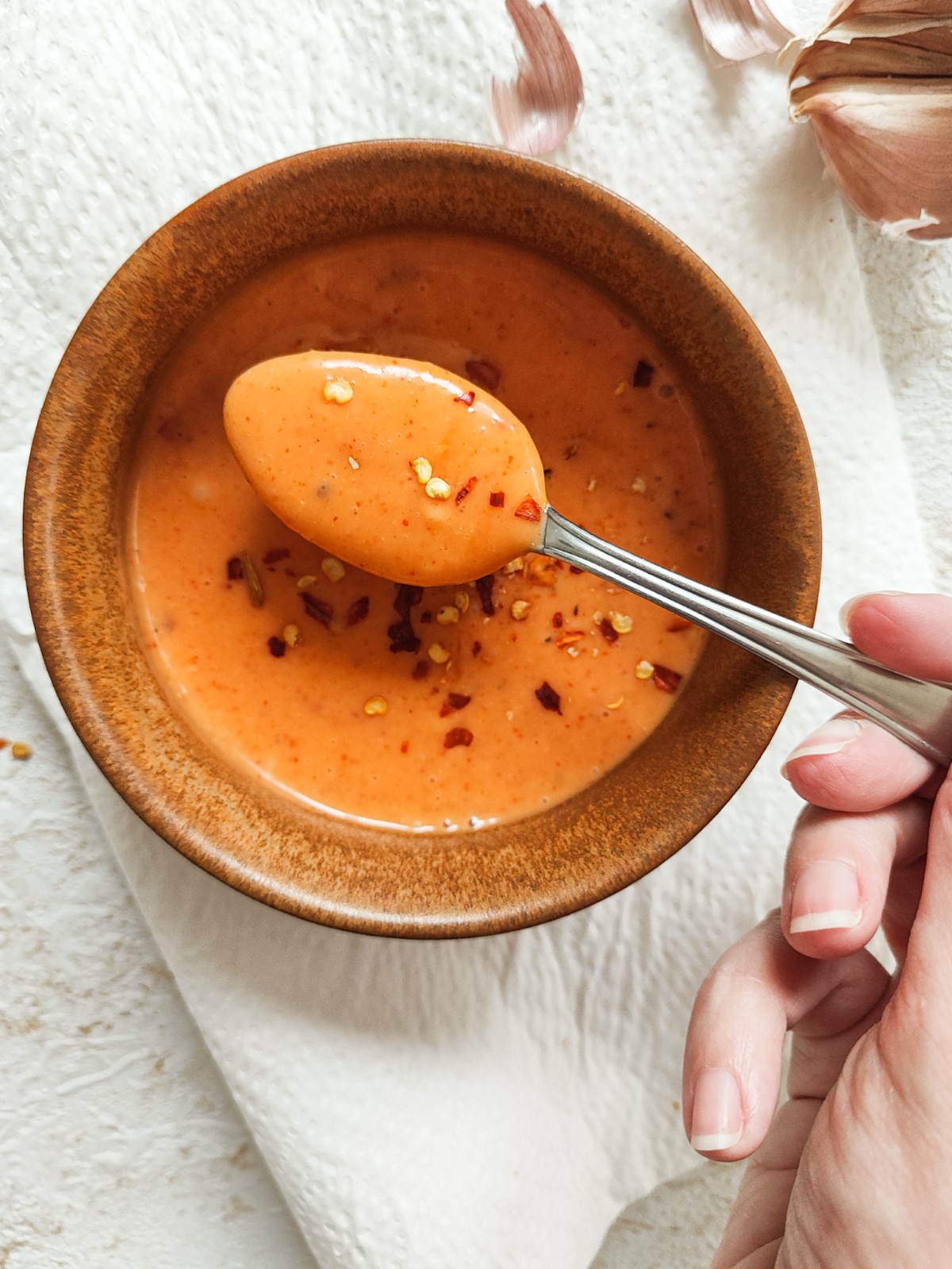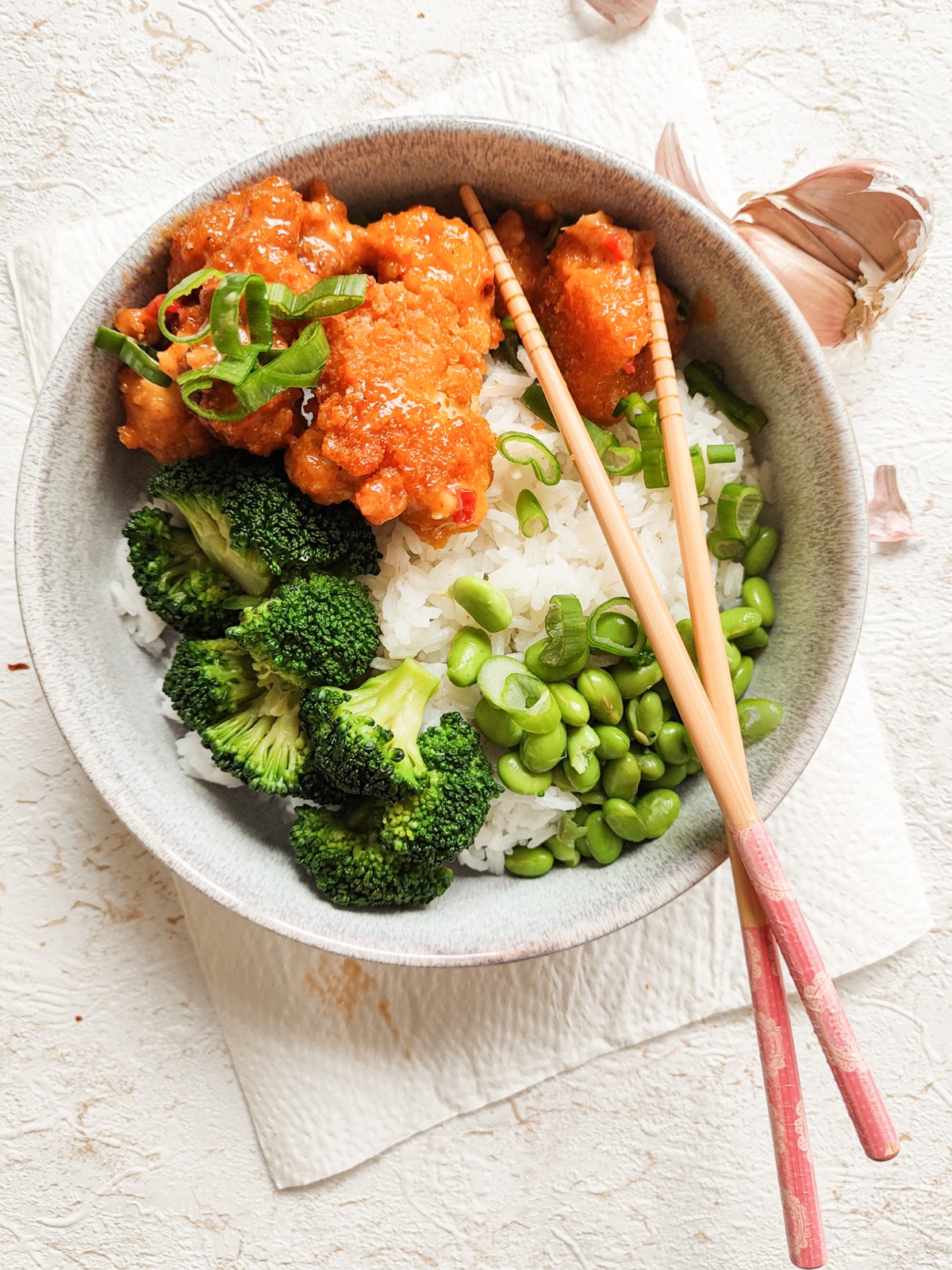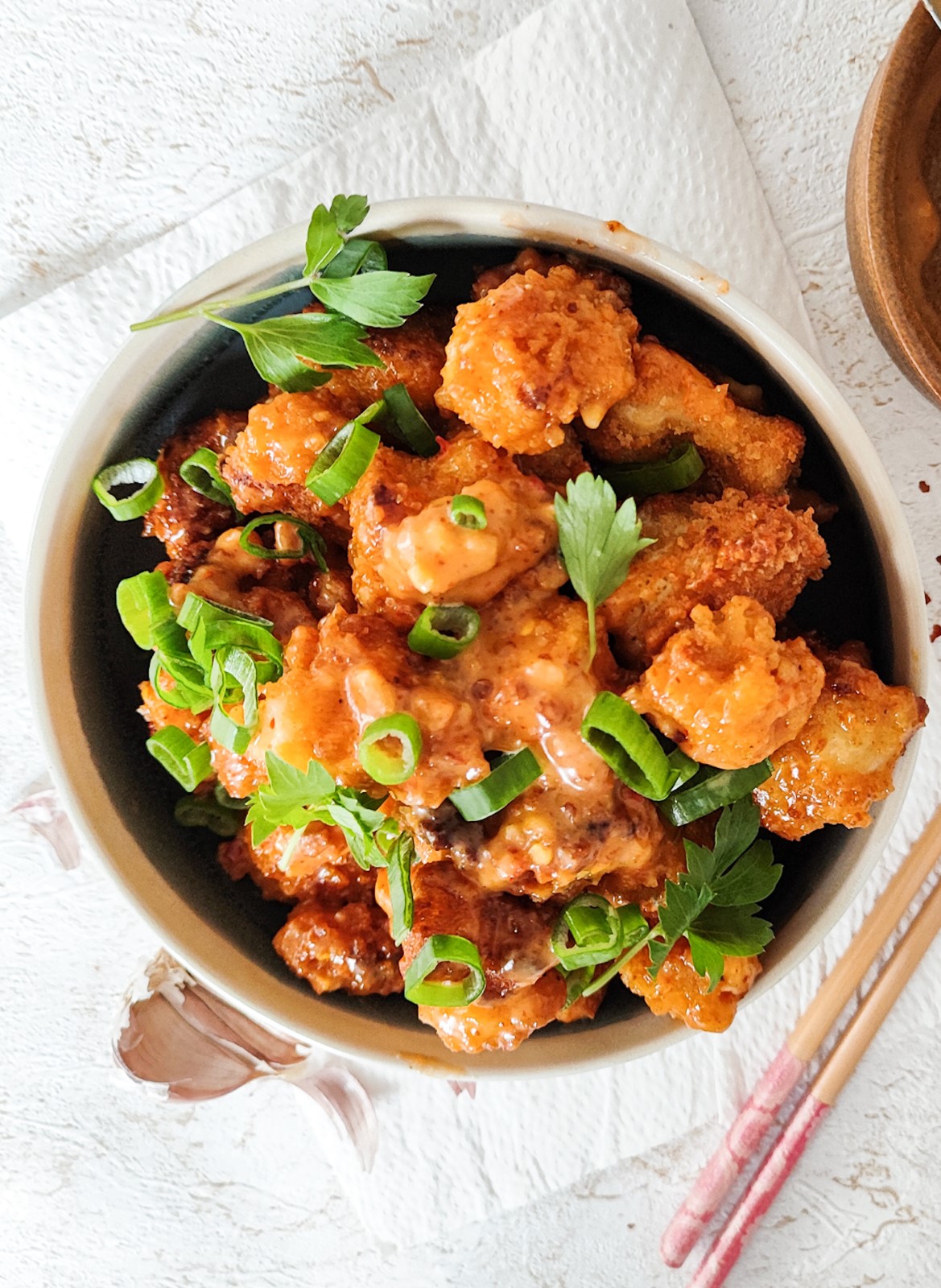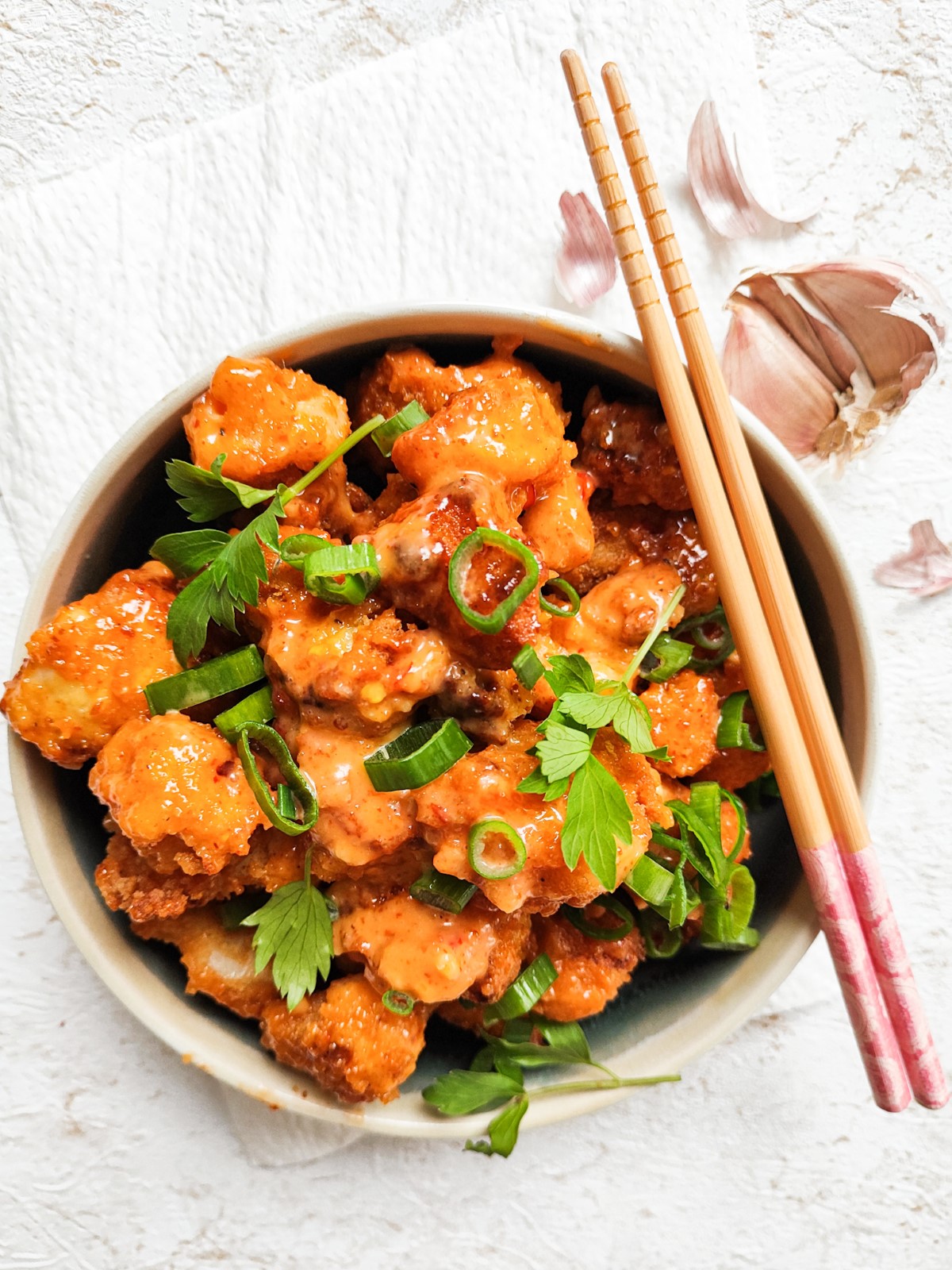 Notes:
Do I have to cook the cauliflower?
No, I just like the taste better if I cook it a bit before fraying.
Do I have to fry cauliflower in oil?
No. You can bake it in the oven at 200 degrees Celsius (392 F) for about 20 minutes, or bake it in an air fryer. I just prefer to deep-fry it in the oil because it does make a difference in taste and how crispy the cauliflower gets. But if you prefer to use less oil, both the oven and air fryer are a great option.
Can I make this vegan?
Of course, just use vegan milk instead of "regular" milk.
Is the bang bang sauce spicy?
The good thing about homemade bang bang sauce is that you can adjust the level of spice to your liking. So if you don't like your food to be too spicy, just use less sriracha and sweet chili sauce.
What kind of mayo do I use for bang bang sauce?
You can use plain mayo, vegan mayo. I sometimes use sushi mayo.