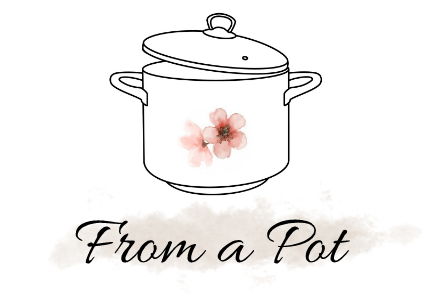 From a Pot: Blueberry Muffins with Crumble Topping
Blueberry Muffins with Crumble Topping
Bakery style blueberry muffins with crispy crumble topping.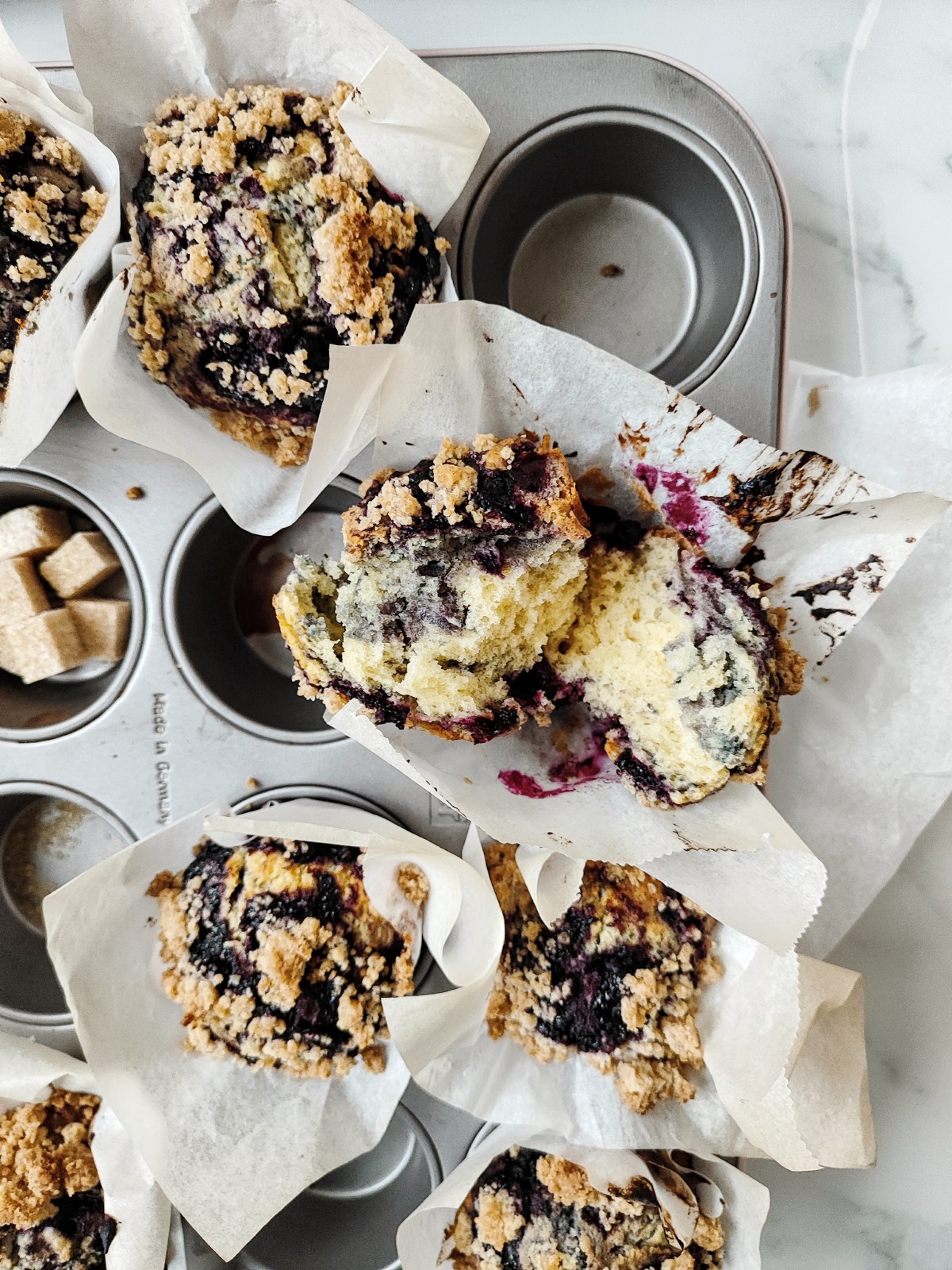 I've seen recipes for blueberry muffins all over TikTok this past month, so naturally I had to make some. These muffins are like something that you would get at Starbucks to go with your favourite cup of coffee. They are soft, moist, full of blueberry flavour (duh), with a crispy crumble topping. Easy to make, with ingredients that you probably already have at home. You can use fresh or frozen blueberries, but I prefer to use fresh. You will get around seven jumbo muffins from this recipe, but it really depends on your muffin tins and how much you fill them up. Since we are talking about muffins, what is your take on having them for breakfast? I know that Americans will have muffins for breakfast, but me as a European just can't see myself having muffins for breakfast.
Equipment
Scale
Small saucepan
Muffin tray
Muffin liners
Bowl
Electric mixer
Nutritional values
Shopping List

Flour: 260.0 g
Baking powder: 10.0 g
Sugar: 130.0 g
Salt
Butter: 140.0 g
Milk: 120.0 ml
Vanilla extract
Egg: 2.0
Lemon: 1.0
Blueberries: 220.0 g
Lemon juice
Cinnamon
Brown sugar: 20.0 g
Ingredients and Instructions
Field to change the scale in the recipe. The meaning of the number depends on the type of recipe and can mean the number of servings or the number of products obtained from the recipe.(Blueberry Muffins with Crumble Topping )
Scale
Muffins
Flour: 220 g

Baking powder: 10 g

Sugar: 120 g

Salt: 0.5 tsp

Butter: 120 g

Milk: 120 ml

Vanilla extract: 1 tsp

Egg: 2

Lemon: 1

Blueberries: 120 g
Blueberry Sauce
Blueberries: 100 g

Sugar: 10 g

Lemon juice: 1 tsp
Crumble Topping
Butter: 20 g

Flour: 40 g

Cinnamon: 0.5 tsp

Brown sugar: 20 g
Instructions
Muffins
In a saucepan, melt the butter and wait for it to cool to room temperature. Then in a large bowl mix together melted butter, room temperature eggs, milk, sugar and vanilla extract.
To the wet ingredients add flour, baking powder, salt and lemon zest. Mix to combine all the ingredients, until no more flour pockets remain.
With a wooden spoon, gently fold in the blueberries.
Blueberry Sauce
In a saucepan, combine blueberries with lemon juice and sugar. Let the mixture come to a low boil over medium heat. Blueberries will just start to fall apart, smash them with a spoon to get a thick sauce.
Crumble Topping
In a saucepan, melt the butter and pour it over flour, sugar and cinnamon. Mix well to get lumps. If you find your crumble to be too wet or runny, add some more flour.
Baking
Preheat the oven to 220 degrees Celsius (425 F).
Add muffin liner to the muffin tray and spoon the batter into them. You will get around 6 or 7 muffins.
Top the batter with one or two teaspoons of blueberry sauce, and then sprinkle crumble topping on top of the blueberry sauce.
First bake the muffins at 220 degrees Celsius (425 F) for 15 minutes, then lower the temperature to 180 degrees Celsius (356 F) for 10 - 15 more minutes, or until the muffins are golden brown.
They can be enjoyed warm out of the oven, or let them cool a bit.
Gallery: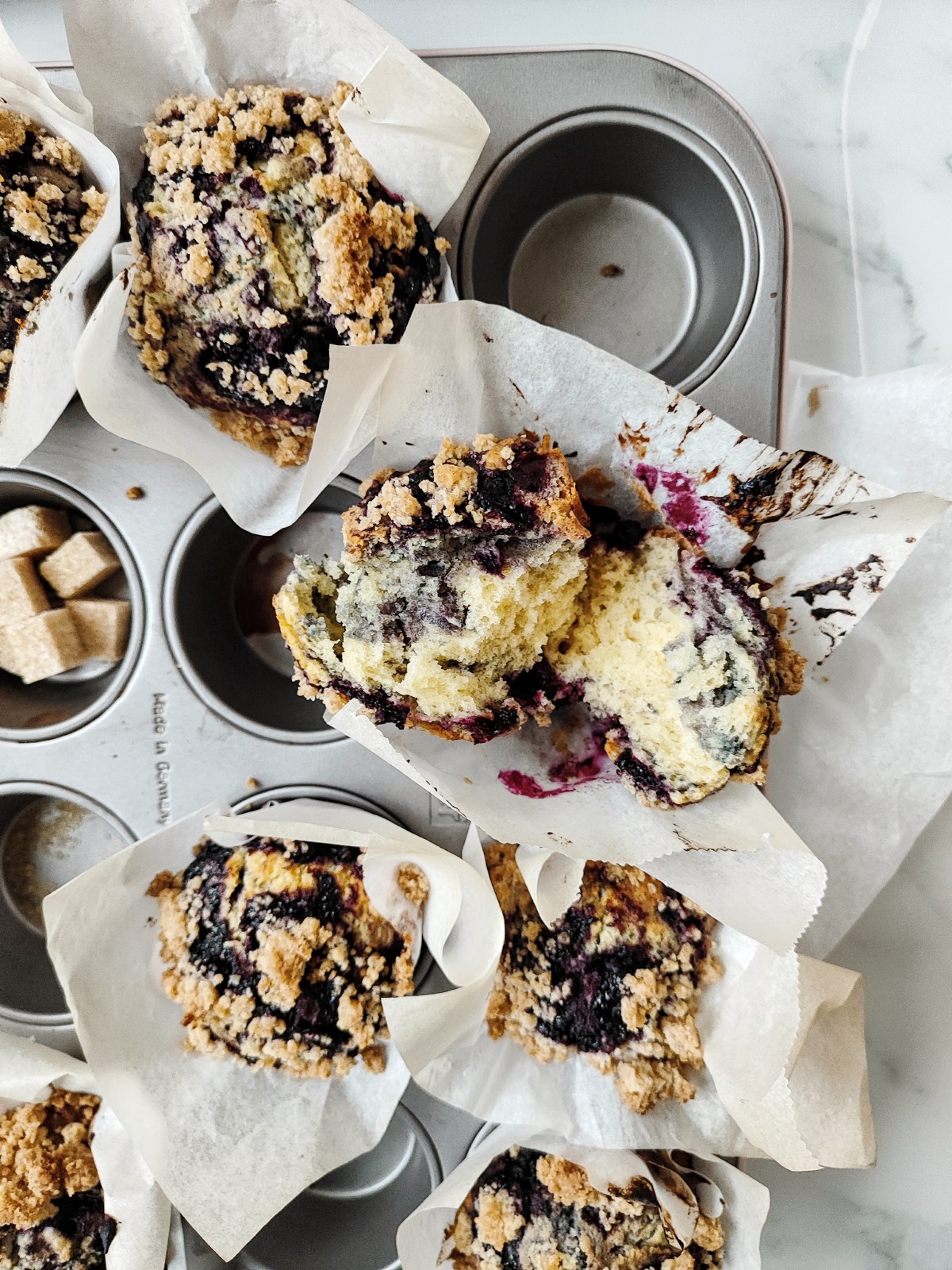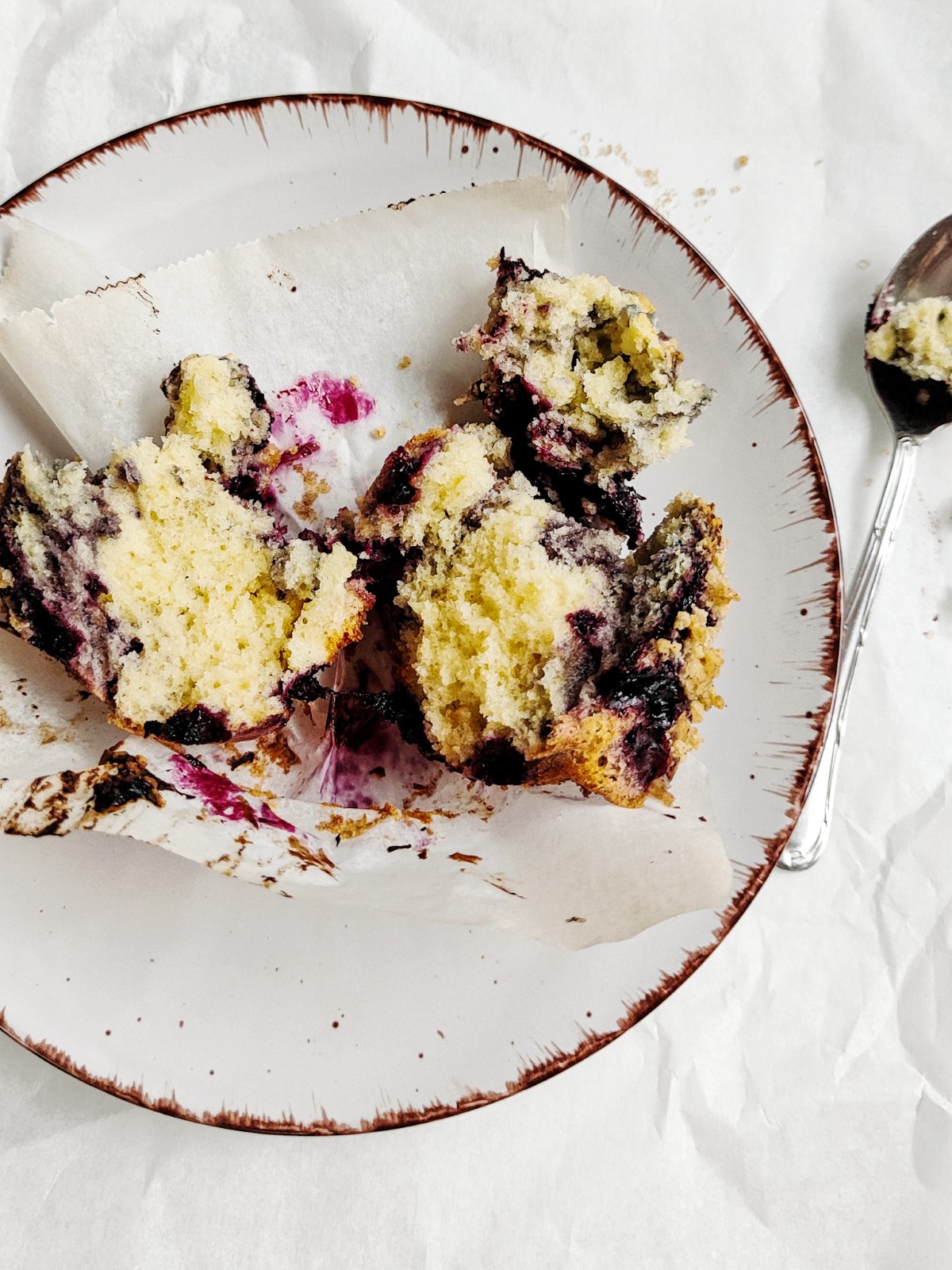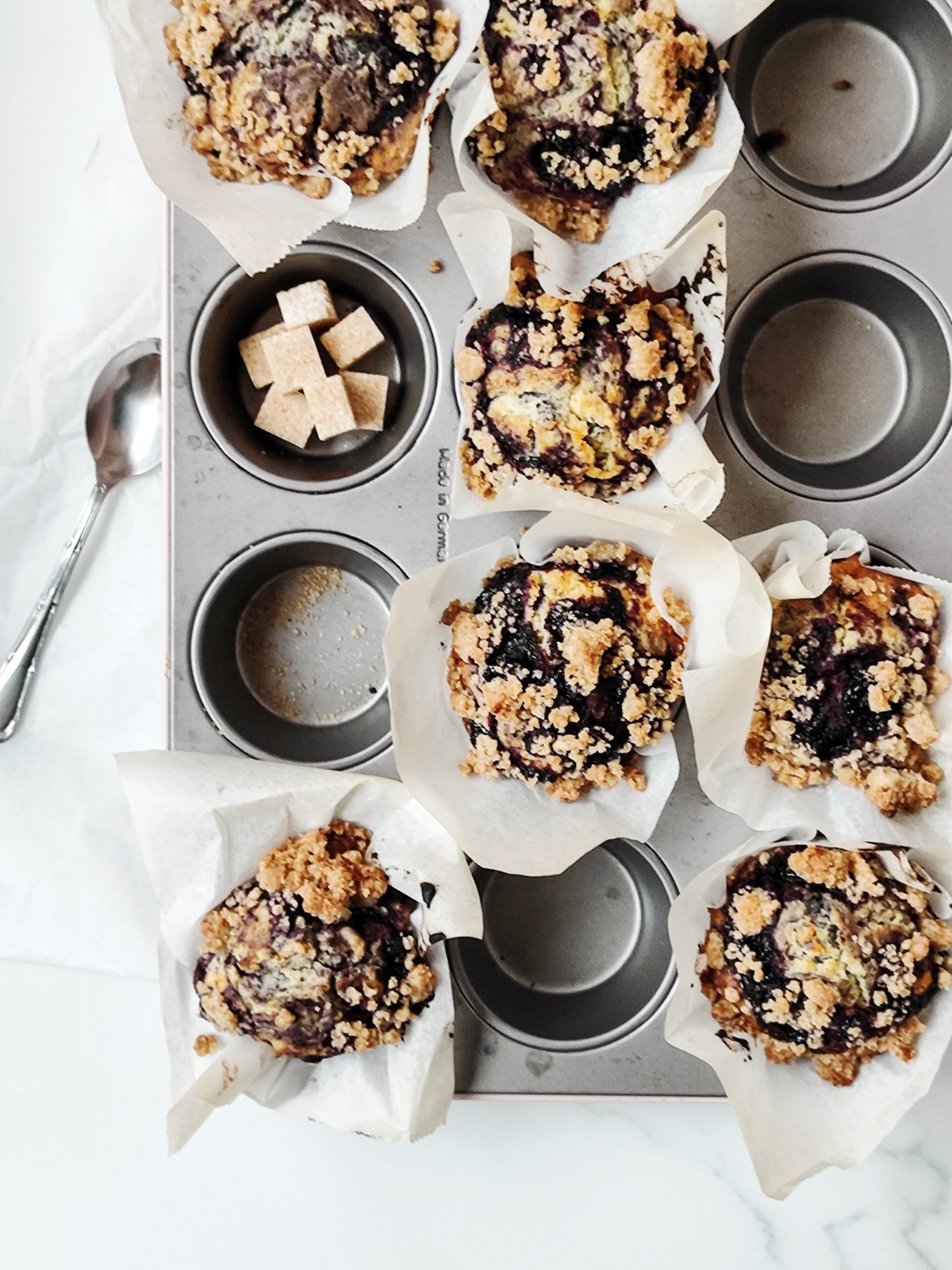 Notes:
Fresh or frozen blueberries?
I prefer fresh blueberries, but if they are not in season, feel free to use frozen. Both are fine.
Muffin liners
I used parchment paper as muffin liners. You can feel them up more with batter to get these jumbo size muffins that they have at bakeries. Just cut out some parchment paper into squares and then shape them around in a muffin tray. Don't worry if you smudge a little batter on the edges as you're filling the cups. They are easy to rub off after baking.
Fun Facts:
Have you ever watch Schitt's Creek? If not, it's a great TV show, go watch it. :) Anyway, there is one episode when they are talking about folding in the cheese, and it was so funny to me when I wrote to fold in the blueberries for this recipe. So if you are like David and Moira from Schitt's Creek, you just fold it in. :) Seriously go watch it, season 2, episode 2, it's so good.