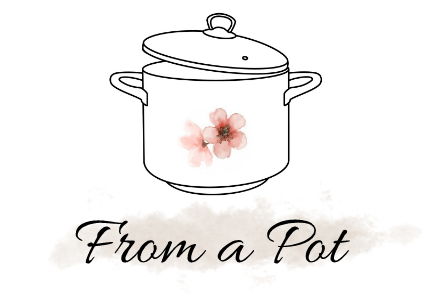 From a Pot: Broccoli Soup with Tahini
Broccoli Soup with Tahini
Creamy broccoli soup with tahini, lemon and garlic.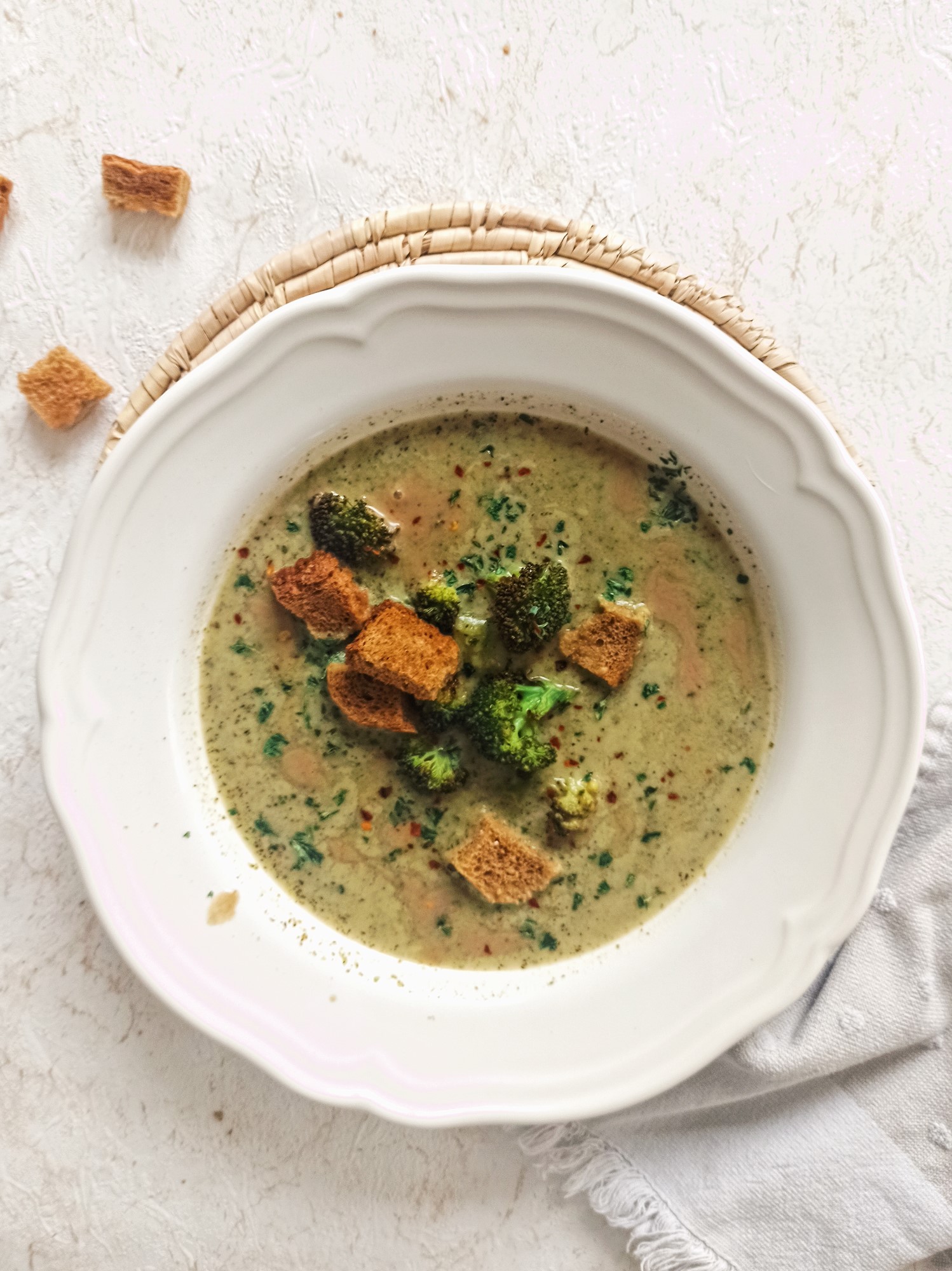 Tahini is a paste made from roasted sesame seeds that has a slight nutty flavor. It can be used in hummus, as a dipping sauce for bread, as a dressing for salads and with many other dishes.
Equipment
Baking tray
Parchment paper
Pot
Blender
Nutritional values
Shopping List

Broccoli: 300.0 g
Onion: 1.0
Garlic: 2.0
Olive oil
Salt
Pepper
Vegetable soup base: 400.0 ml
Heavy cream: 20.0 ml
Tahini
Lemon juice
Ingredients and Instructions
Field to change the scale in the recipe. The meaning of the number depends on the type of recipe and can mean the number of servings or the number of products obtained from the recipe.(Broccoli Soup with Tahini)
Scale
Broccoli Soup whit Tahini
Broccoli: 300 g

Onion: 1

Garlic: 2

Olive oil: 1 tbsp

Salt: 1 tbsp

Pepper: 0.5 tsp

Vegetable soup base: 400 ml

Heavy cream: 20 ml
Toppings
Tahini: 2 tsp

Lemon juice: 1 tsp

Salt: 0.3 tsp

Chives

Croutons
Instructions
Broccoli Soup whit Tahini
Wash and cut the broccoli into small pieces, then season with a pinch of salt and pepper. Bake it at 180 degrees Celsius for about 15 minutes to brown slightly.
Peel the onion and garlic and cut into small pieces.
Heat 1 tablespoon of olive oil in a pan and saute the onion and garlic. Add the roasted broccoli, pour over the soup broth, heavy cream, salt, pepper and cook for about 10 minutes.
Blend the soup until smooth and creamy.
Toppings
Mix two teaspoons of tahini, 1 teaspoon of lemon and a pinch of salt with a spoon to get a smooth sauce.
Serve the soup and drizzle tahini sauce over it. If desired, top it with some chives, dry chili and croutons.
Gallery: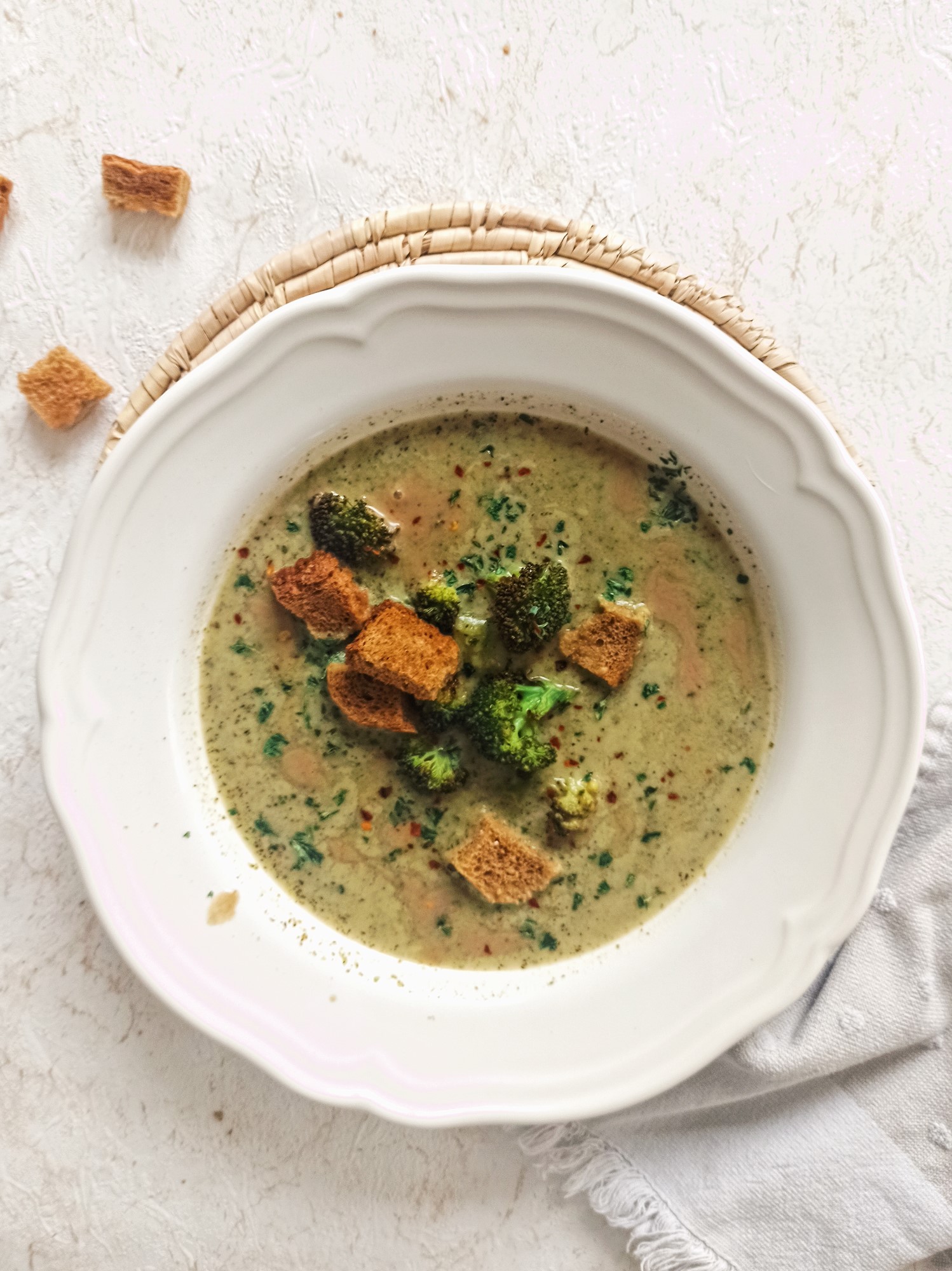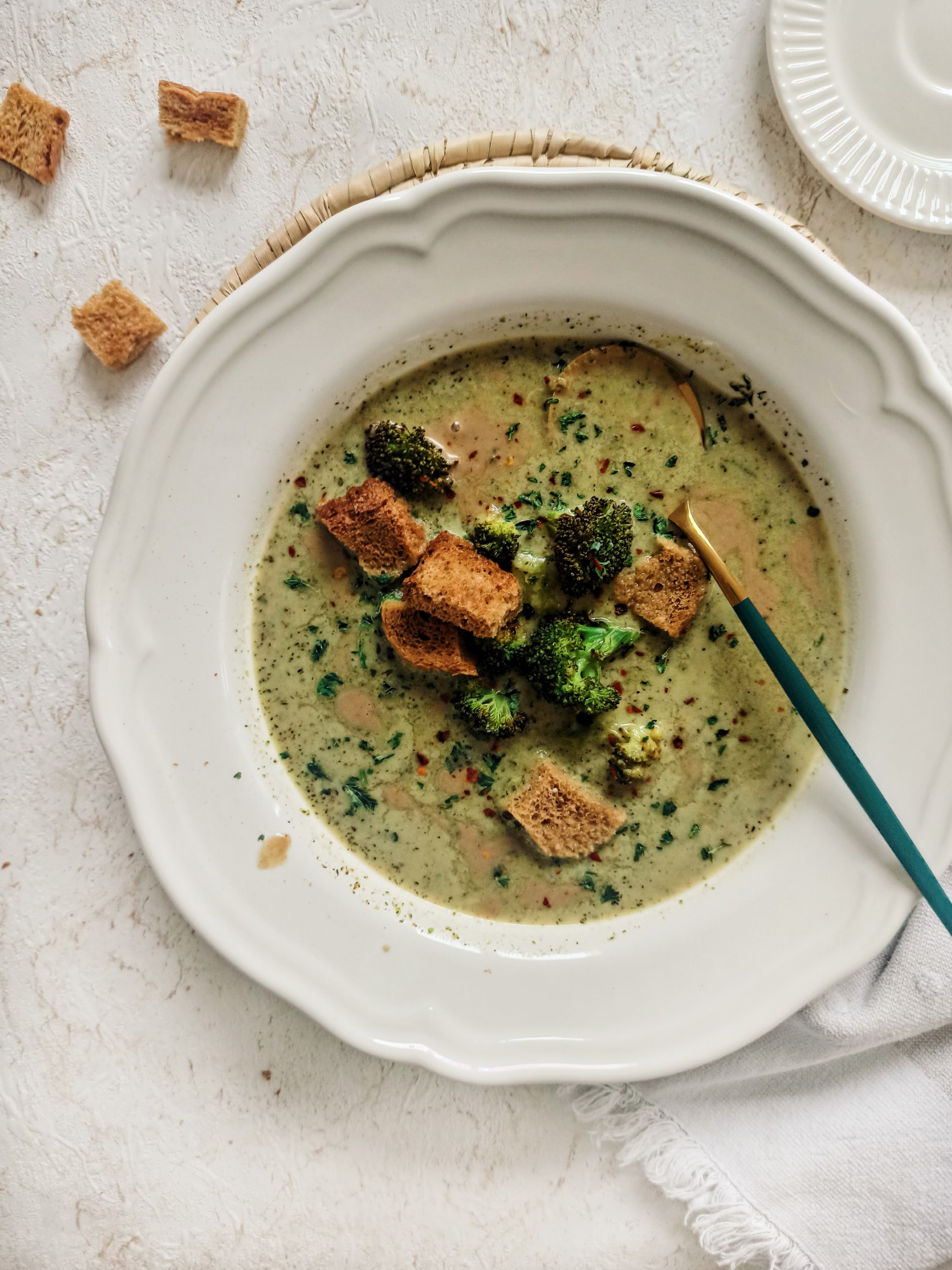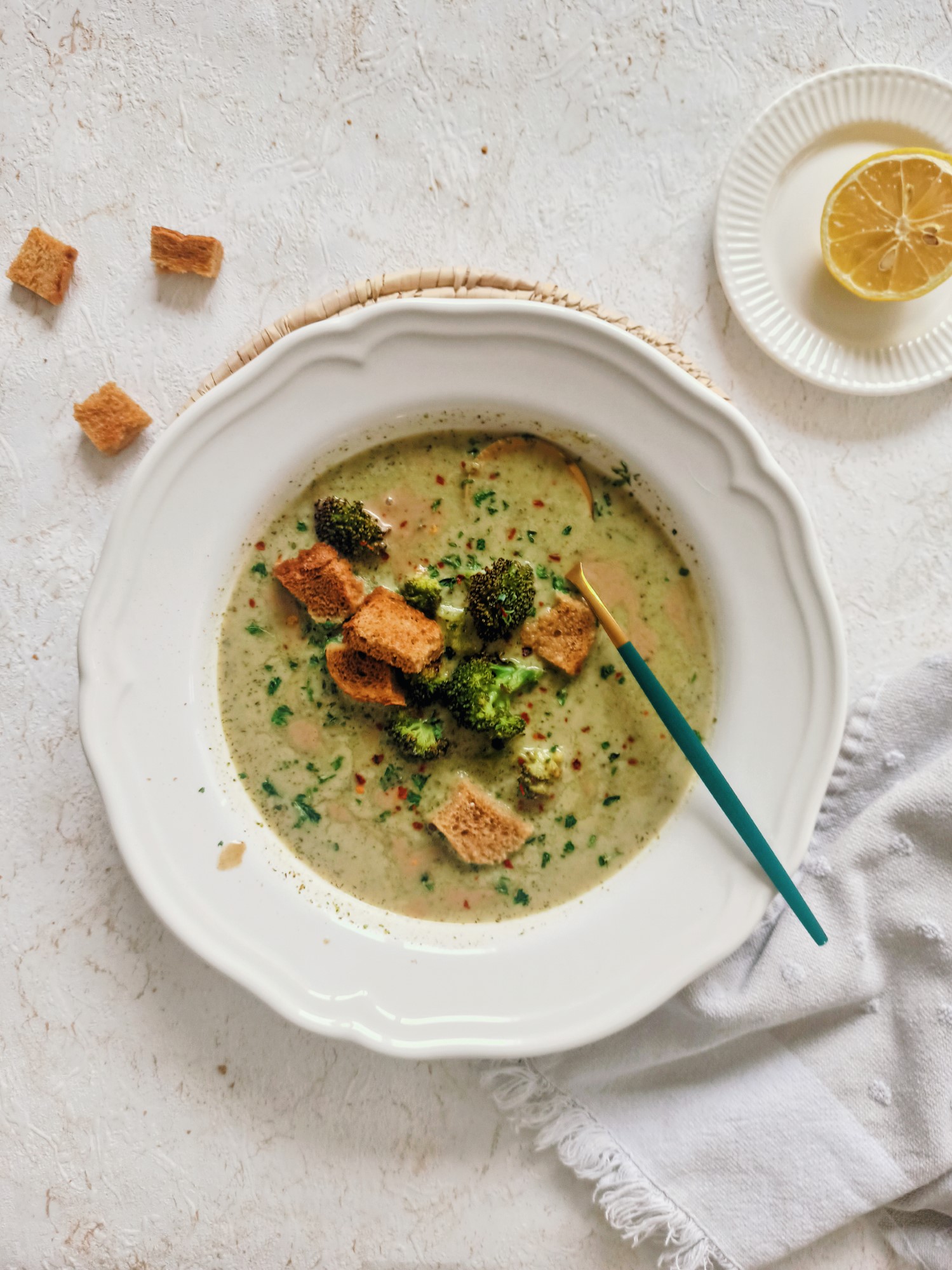 Notes:
Baking time for broccoli may vary slightly depending on your oven.
For the vegan version of the soup, use coconut milk or a small potato instead of heavy cream.
If you find the soup too thick, add a little more soup broth.
Fun Facts:
The first mention of sesame dates back to about 4000 thousand years ago. It was mentioned in a cuneiform document describing the habitual action of serving sesame wine to the gods.
Tahini is a great source of vitamin B, it can benefit the heart, hormones, helps with clean skin and contains many vitamins, minerals and other beneficial substances.
Broccoli is a member of the cruciferous vegetable family, which also includes cauliflower, kale, and Brussels sprouts. These vegetables are known for their high levels of antioxidants and anti-inflammatory compounds.
The combination of broccoli and tahini in soup is a great way to get a healthy dose of vitamins, minerals, and healthy fats.