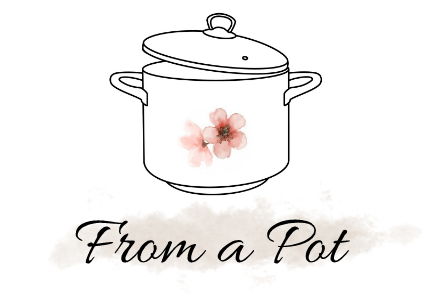 From a Pot: Creamy Pumpkin Soup with Croutons
Creamy Pumpkin Soup with Croutons
Warm, creamy, delicious, healthy pumpkin soup with croutons. It's easy to make, vegan, and perfect for colder months.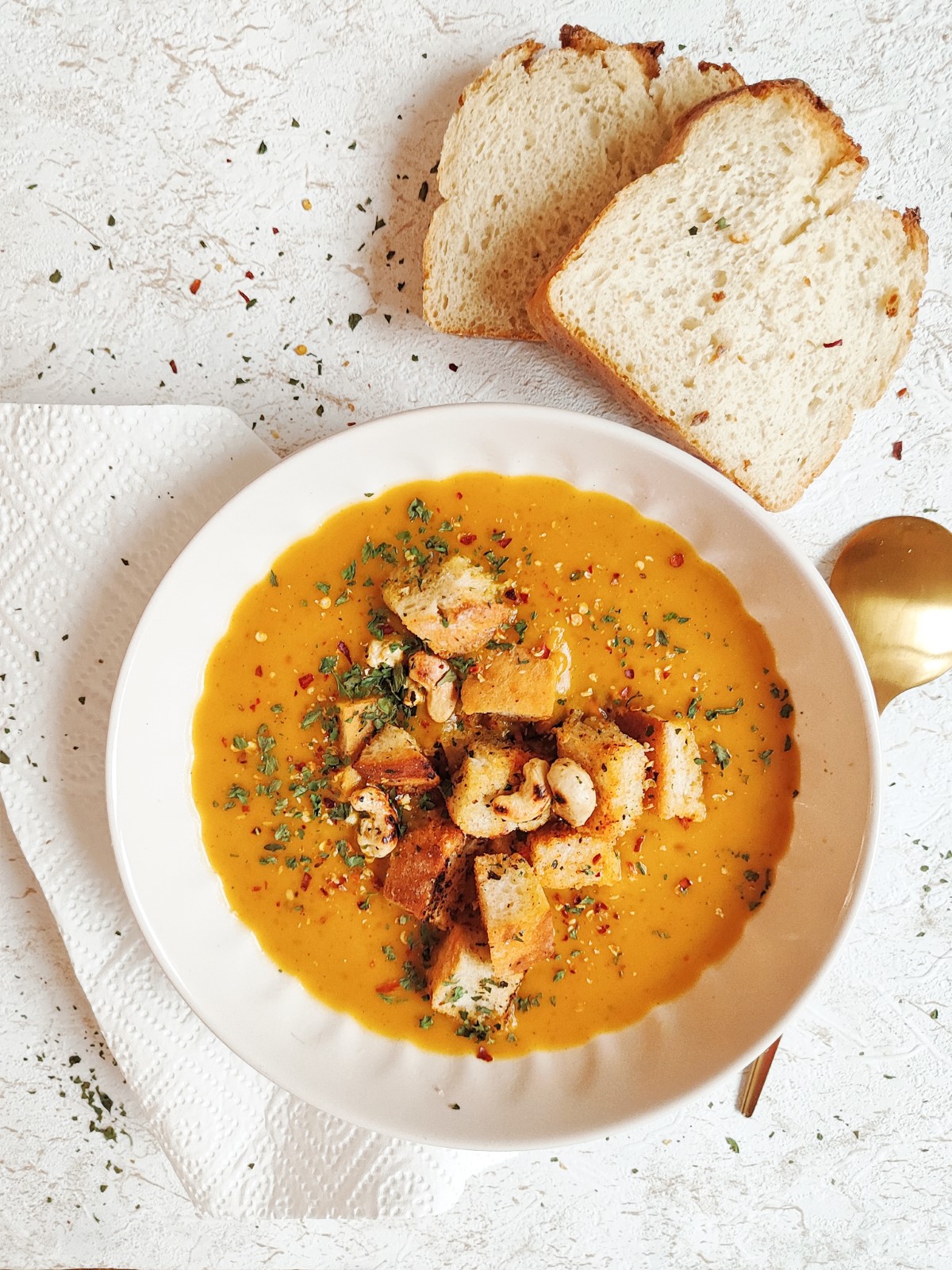 Nothing beats creamy, warm pumpkin soup with spices and crunchy topping. I make lots of soups throughout the colder months, and pumpkin soup is one of my favourites.
This soup is full of flavours, easy to make and very good for you. Pumpkin and carrot are both great sources of vitamin A, as well as fibre, antioxidants and vitamin C, along with lots of other vitamins and minerals. Just the healthy boost you need during the cold season. This soup is also gluten-free, dairy free and vegan, so it can be enjoyed by everyone. You know some recipes should be kept simple and pumpkin soup is one of them. The natural taste of pumpkin is good enough that you need very little to make it delicious.
Top it with a swirl of pumpkin oil and sprinkle with warm crunchy bread and some cashew nuts.
Nutritional values
Shopping List

Hokkaido pumpkin: 500.0 g
Onion: 1.0
Carrot: 1.0
Vegetable soup base: 400.0 ml
Salt
Pepper
Thyme
Paprika powder
Oil
Bread: 2.0
Cashew nuts: 20.0 g
Olive oil
Garlic powder
Ingredients and Instructions
Field to change the scale in the recipe. The meaning of the number depends on the type of recipe and can mean the number of servings or the number of products obtained from the recipe.(Creamy Pumpkin Soup with Croutons )
Scale
Pumpkin Soup
Hokkaido Pumpkin: 500 g

Onion: 1

Carrot: 1

Vegetable soup base: 400 ml

Salt: 1 tsp

Pepper: 0.5 tsp

Thyme: 0.5 tsp

Paprika powder: 0.5 tsp

Oil: 1 tsp
Topping
Bread: 2

Cashew Nuts: 20 g

Olive oil: 1 tsp

Garlic powder: 0.5 tsp

Salt: 0.3 tsp
Instructions
Pumpkin Soup
Cut the pumpkin in half and remove the seeds with a spoon. Cut it into wedges or chunks.
Cut the carrot and onion into small pieces.
In a large pot, heat up the oil and sauté the onion for about 2 minutes. Then stir in the pumpkin and carrot and on a medium heat cook for about 5 minutes while mixing with a wooden spoon,
Add in the spices and vegetable soup broth. Cover with a lid and bring to a boil. Then reduce the heat to low and let it simmer for about 20 minutes.
Blend the soup until smooth. If needed, add additional water or soup broth to get desired consistency.
Serve warm with a crunchy topping.
Topping
Cut about two pieces of bread into chunks. In a pan, heat up olive oil and add in the bread, cashew nuts and spices. Cook on a medium heat for about 5 minutes.
Gallery: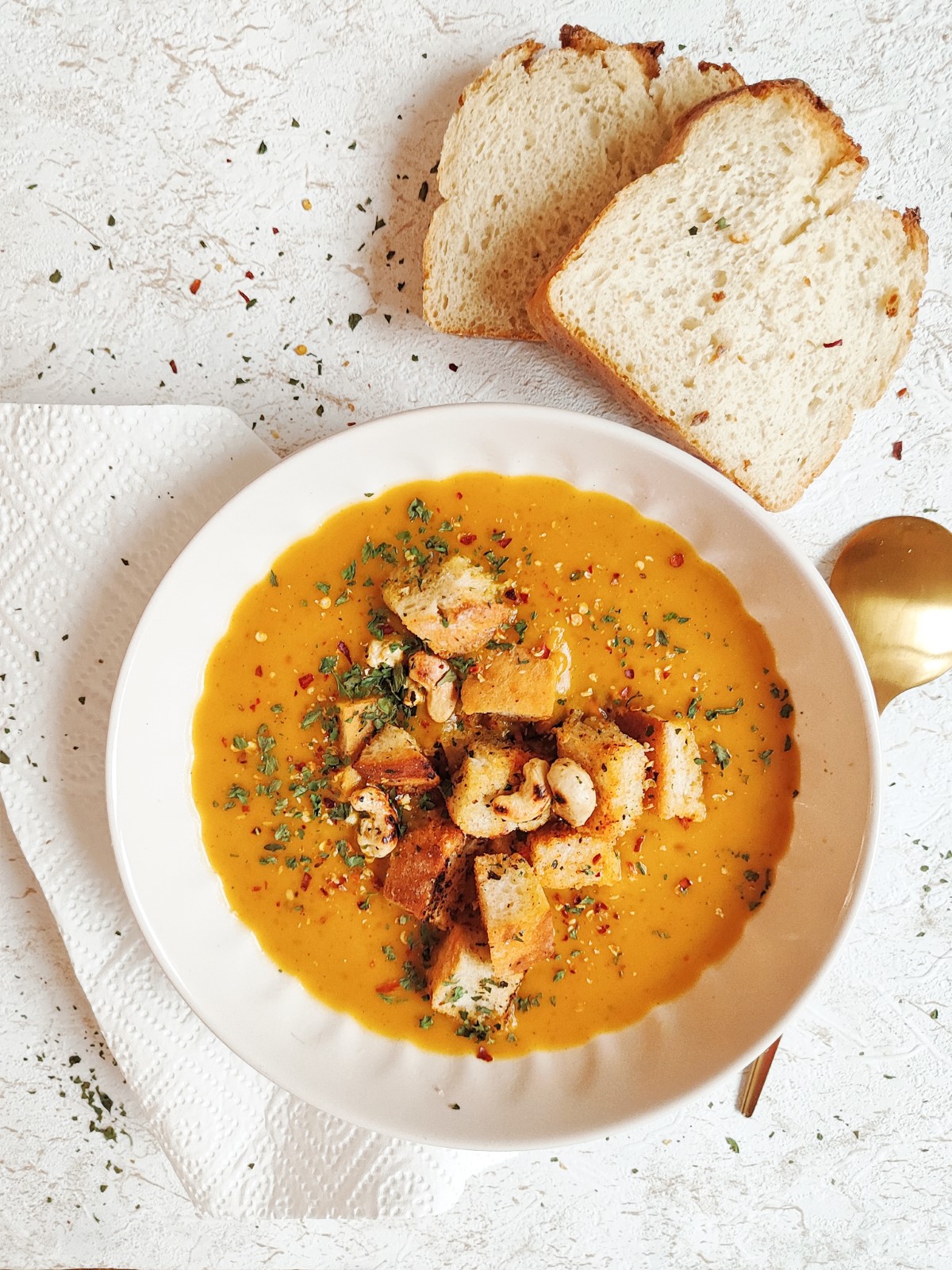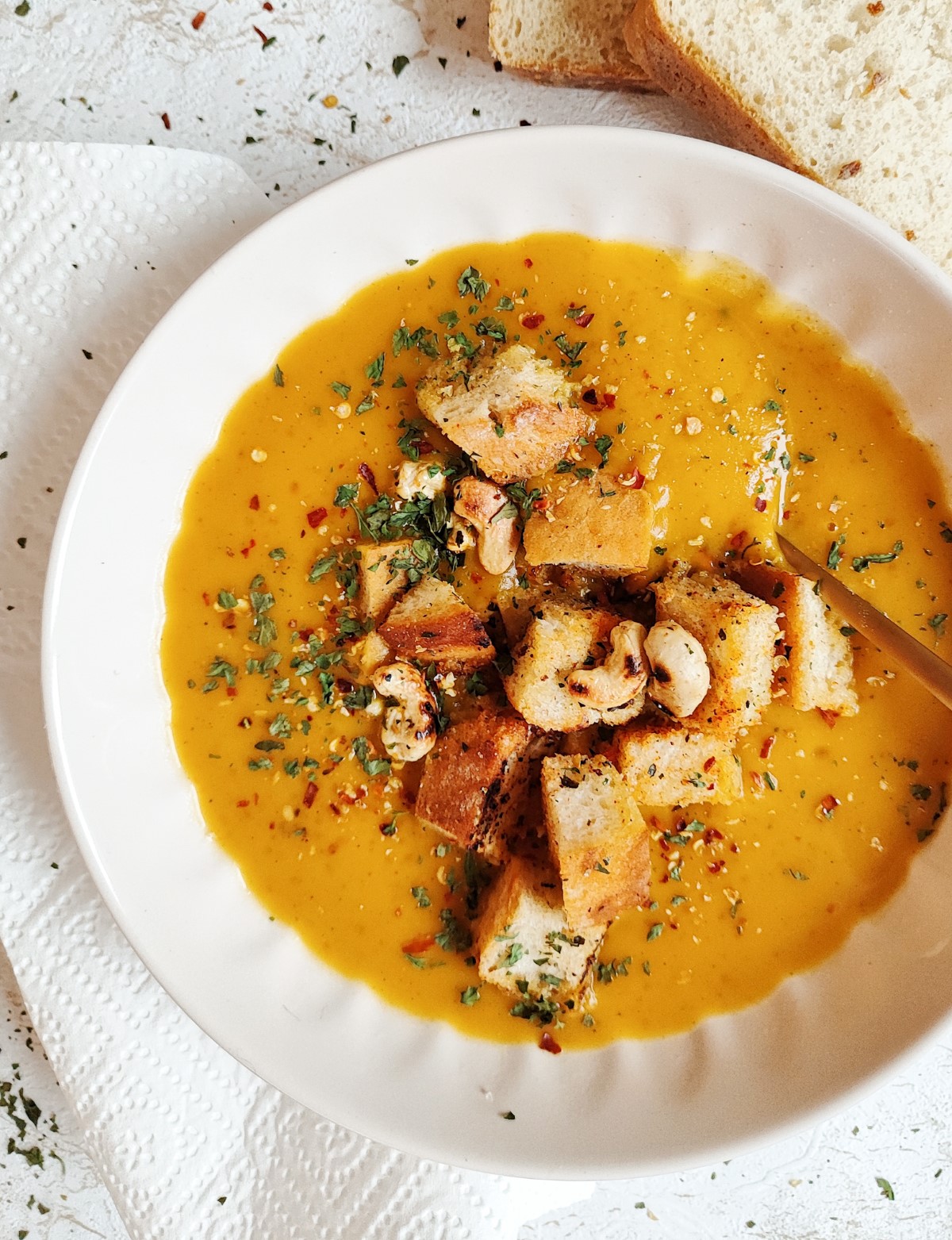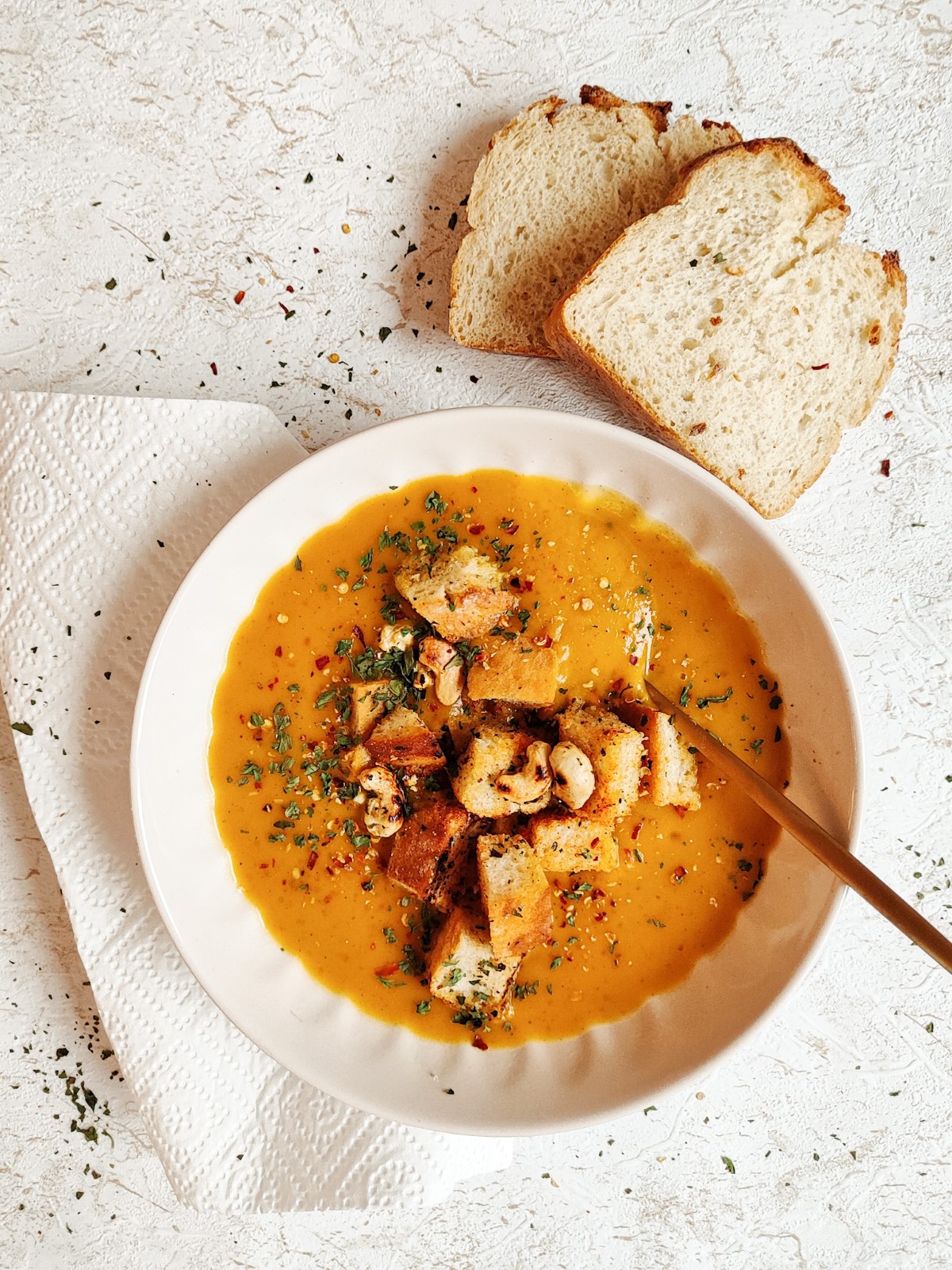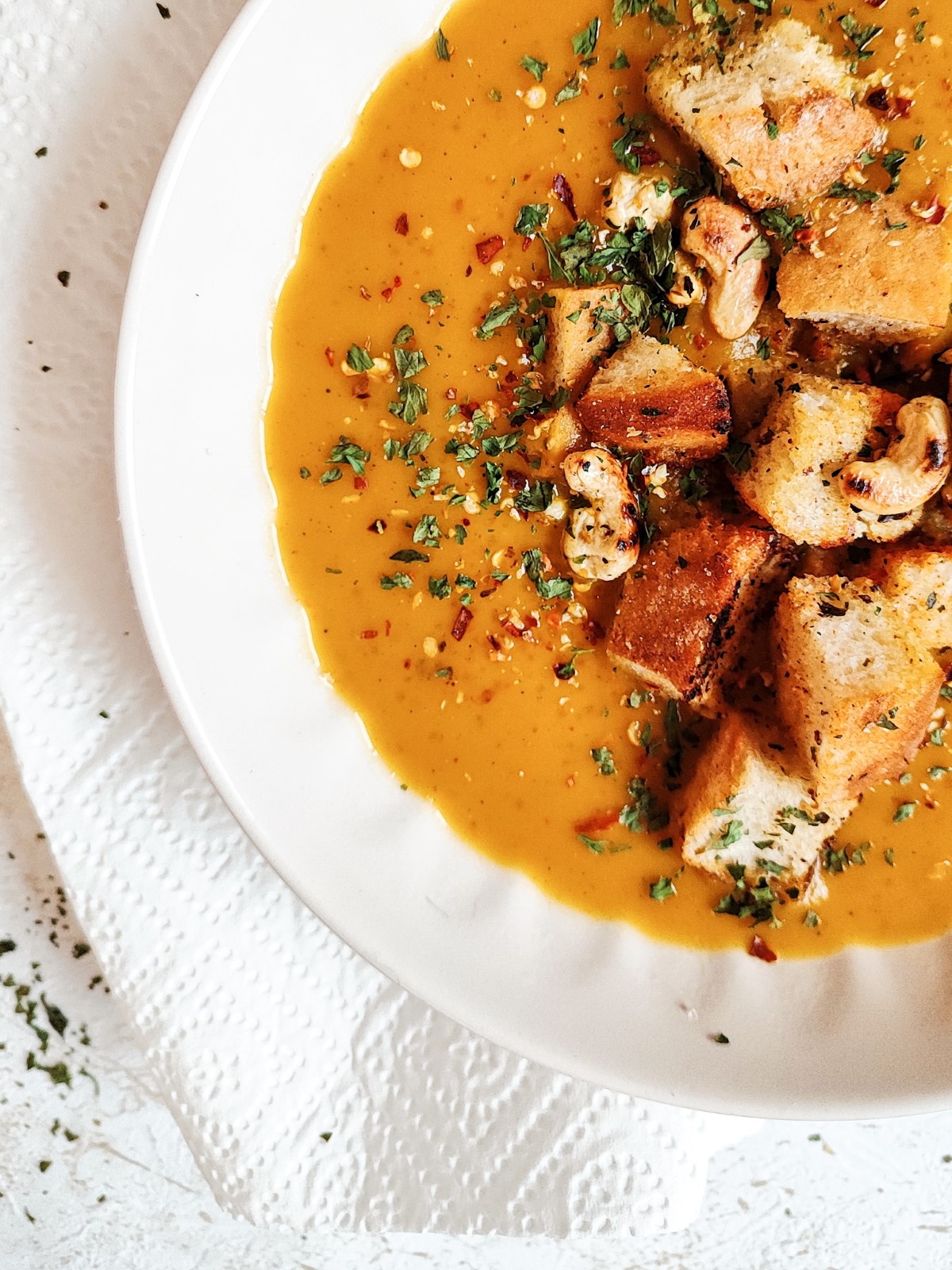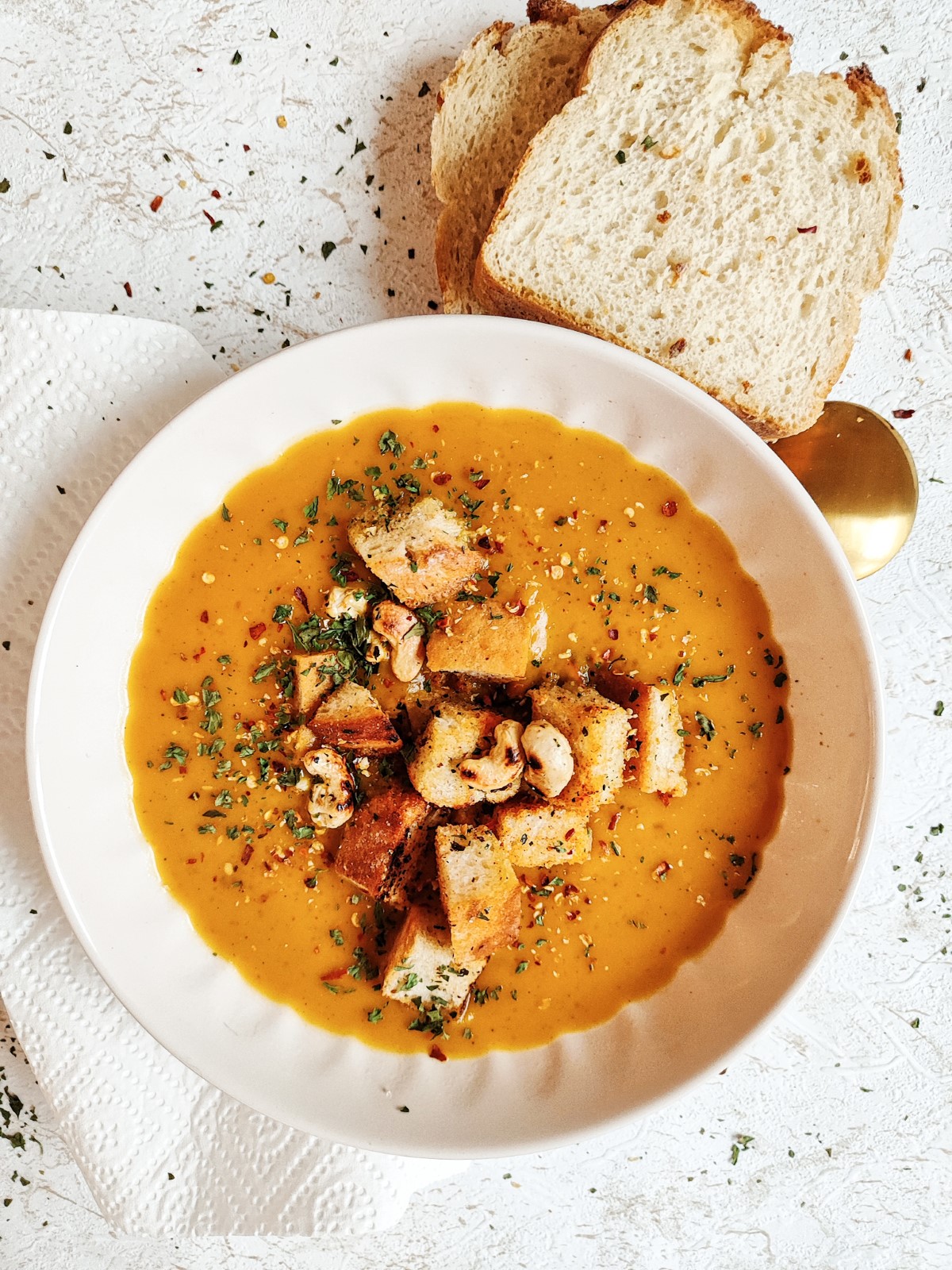 Notes:
Do I have to peel the pumpkin?
If you are using Hokkaido pumpkin you do not have to peel it, the skin is edible, just wash it well. If you are using some other type of pumpkin, it depends on the type you're using. Pumpkin skin is usually too hard to blend nicely, so I recommend peeling it.
Best pumpkin to use?
I love Hokkaido pumpkin the most or butternut squash. Do not use Halloween carving pumpkins (duh). They are edible, but not that tasty.
Storing pumpkin soup
Pumpkin soup will keep in the fridge for about 2 days or can be frozen for about 3 months. Just thaw and reheat it, If your soup is too thick add some water or vegetable broth to it.