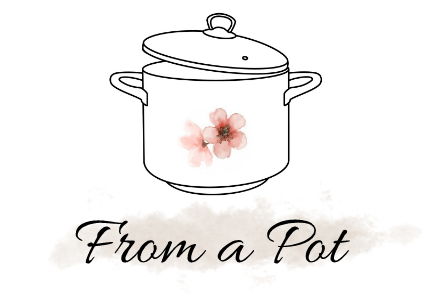 From a Pot: Creamy Cauliflower Soup
Creamy Cauliflower Soup
Simple recipe for the best creamy cauliflower soup that is simple yet delicius.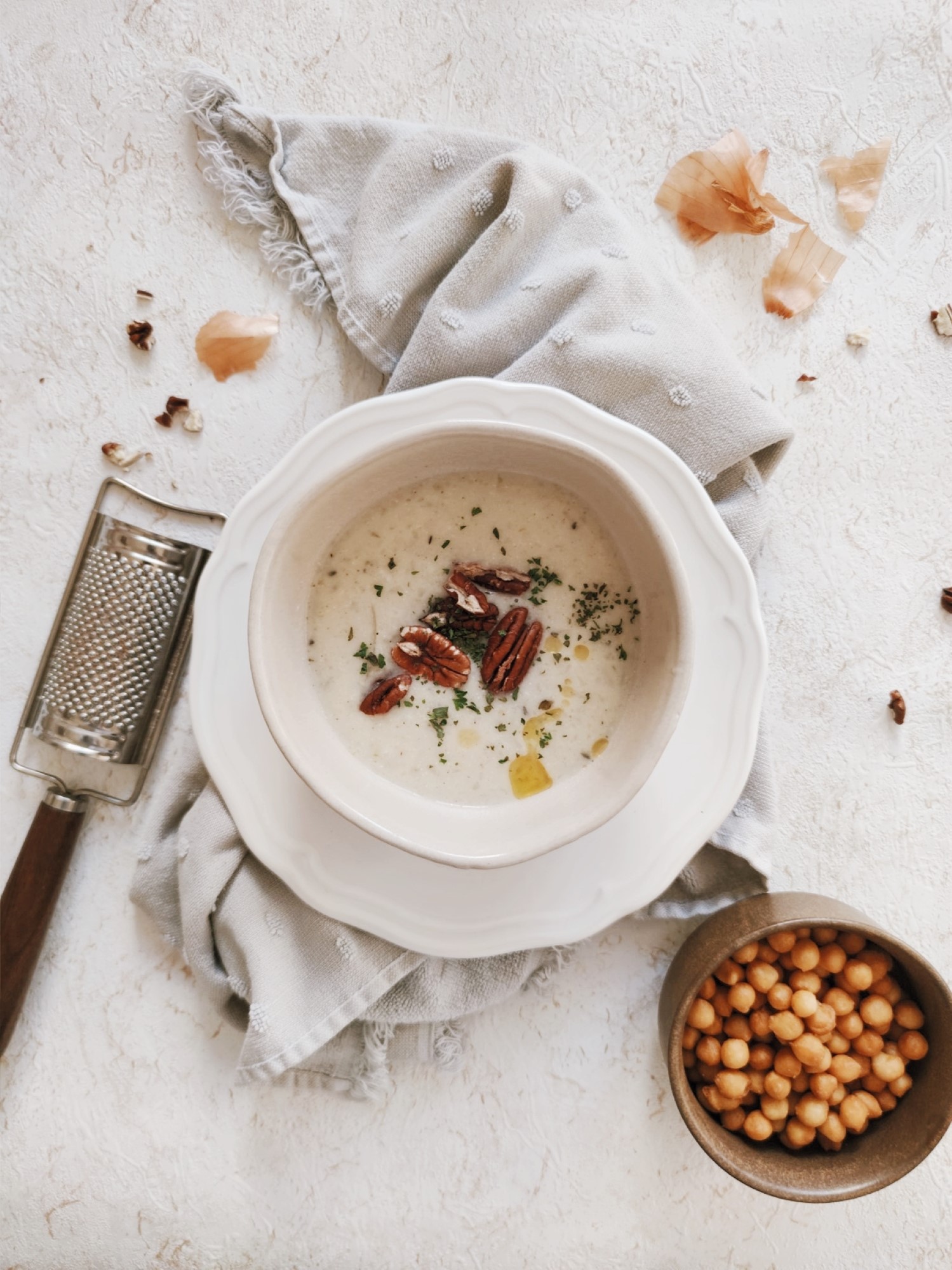 Creamy Cauliflower Soup is a comforting and healthy dish made by cooking and pureeing cauliflower with milk or cream, creating a rich and velvety texture. It is a low-calorie, high-nutrient dish that is easy to make and can be garnished with various toppings such as croutons, chopped herbs, or grated cheese. It's a great way to add more vegetables to your diet and can be enjoyed as a starter or main course.
Nutritional values
Shopping List

Cauliflower: 500.0 g
Butter: 20.0 g
Cooking cream: 50.0 ml
Vegetable soup base: 600.0 ml
Onion: 1.0
Salt
Pepper
Thyme
Nutmeg
Ingredients and Instructions
Field to change the scale in the recipe. The meaning of the number depends on the type of recipe and can mean the number of servings or the number of products obtained from the recipe.(Creamy Cauliflower Soup)
Scale
Soup
Cauliflower: 500 g

Butter: 20 g

Cooking cream: 50 ml

Vegetable soup base: 600 ml

Onion: 1

Salt: 1 tsp

Pepper: 0.5 tsp
Toppings
Thyme: 0.3 tsp

Parsley

Nutmeg: 0.2 tsp

Olive oil

Walnuts
Instructions
Soup
Wash the cauliflower and cut it into smaller pieces. Peel and slice the onion into small pieces.
Melt the butter in a pot and saute the onions until soft, then add in the cauliflower, salt, pepper and pour over vegetable soup base.
Cover the pot with a lid and simmer the cauliflower for about 20 minutes to soften.
Then add in the cream. Wait a minute or so for the soup to simmer a bit more, then blend it.
Topp the soupe with some parsley, thyme and nutmeg, I added a few pieces of walnuts and some olive oil.
Gallery: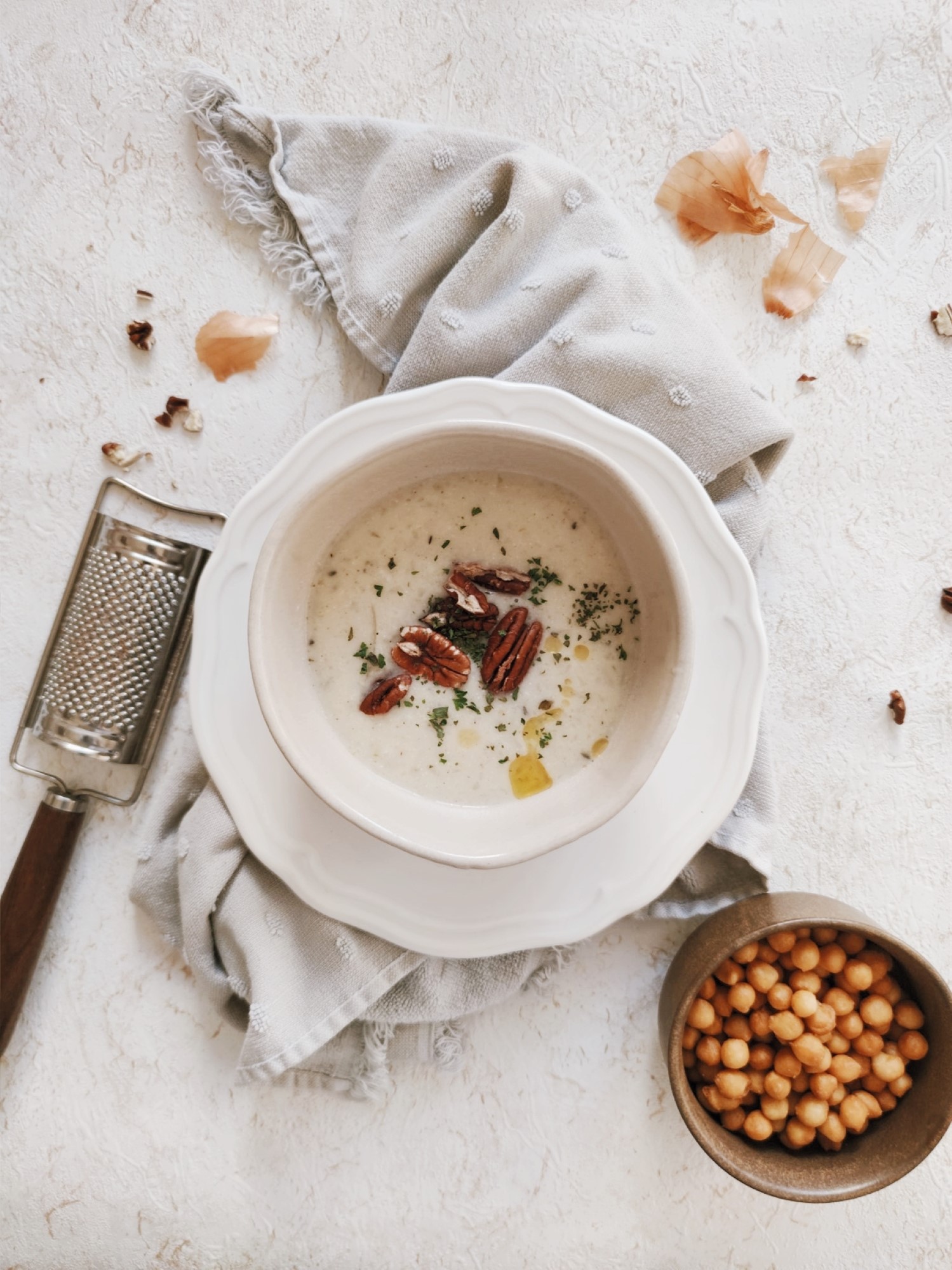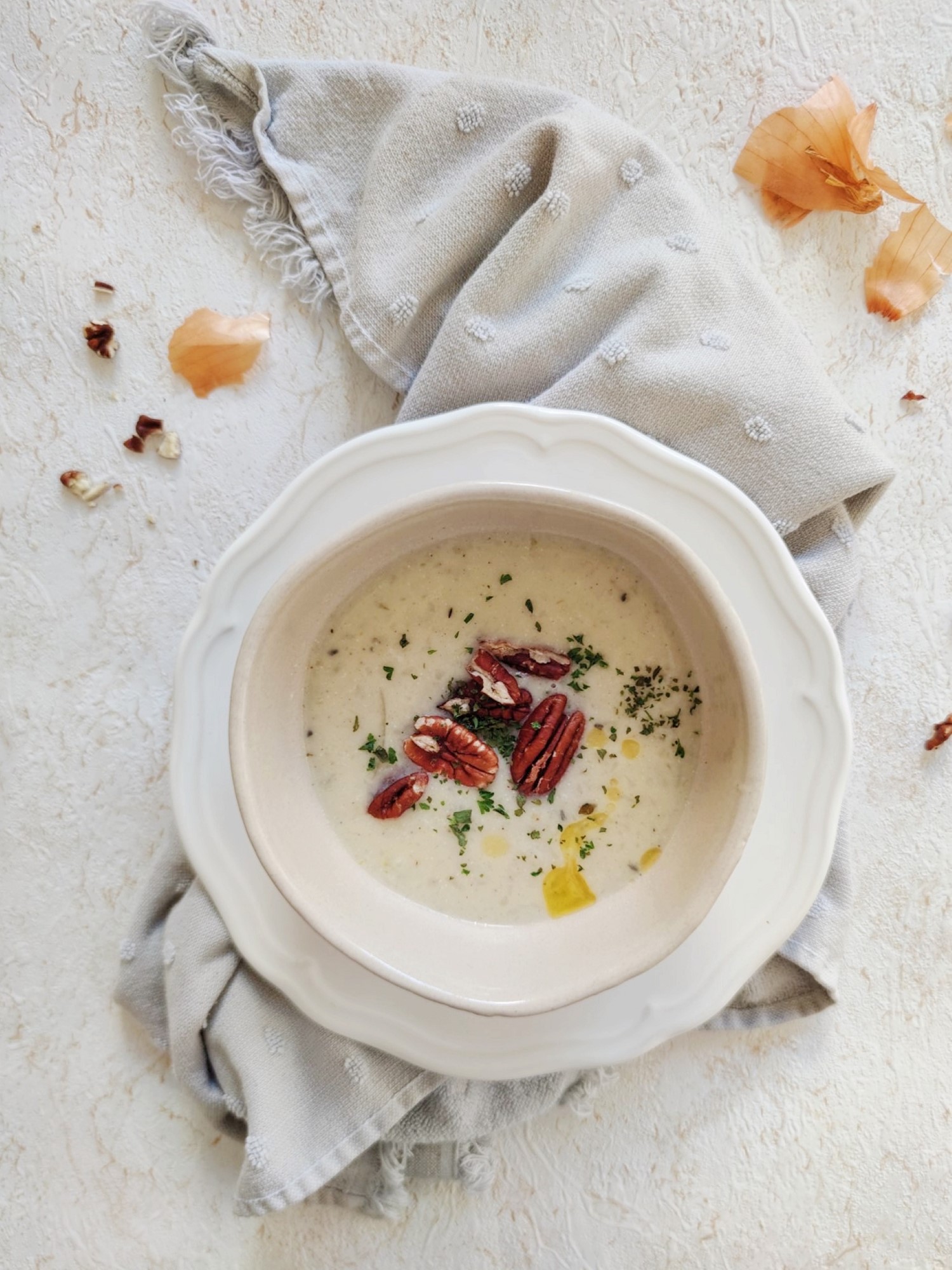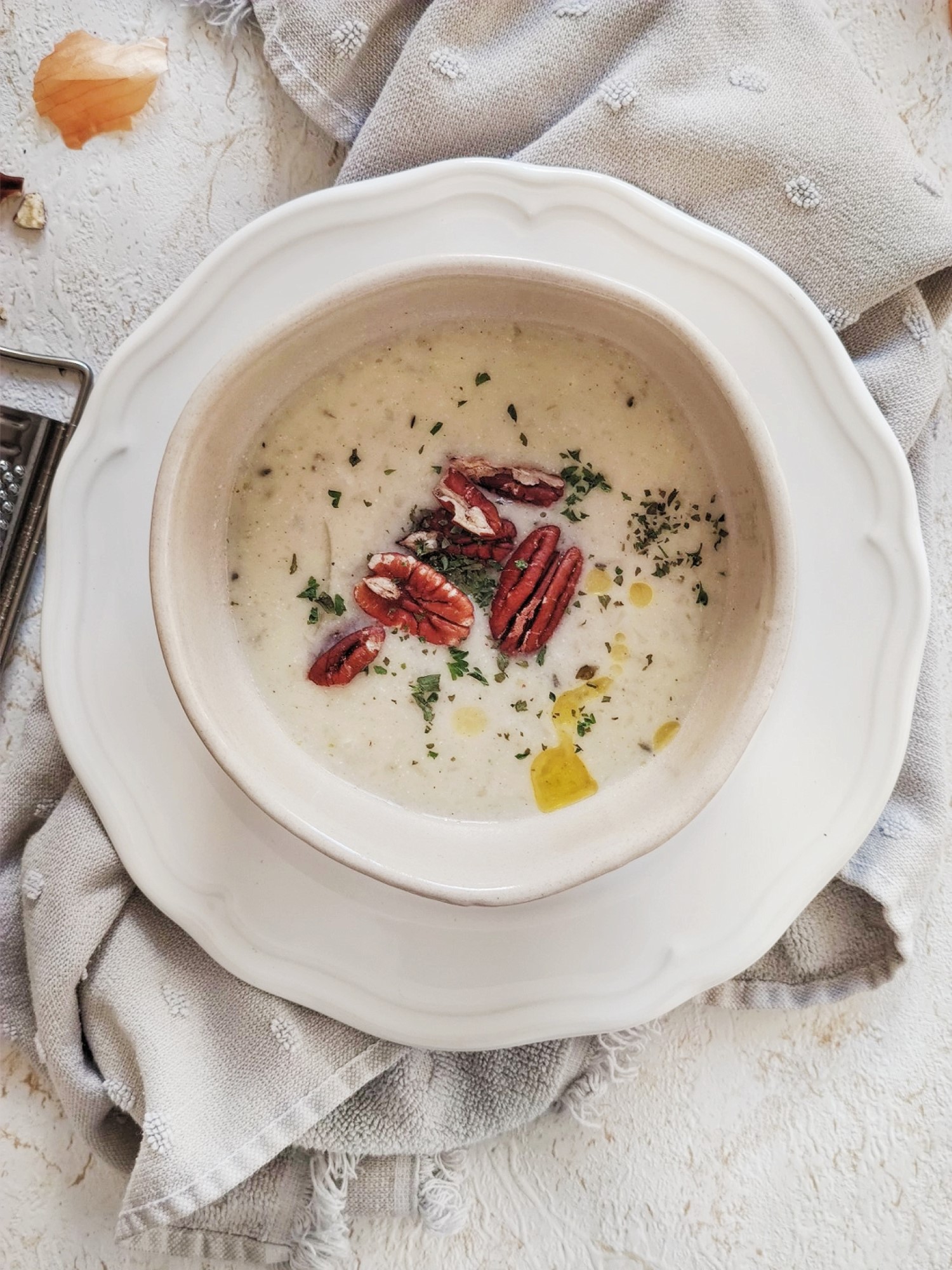 Notes:
You can also use coconut milk, almond milk or some other substitute instead of heavy cream.
Instead of butter you can use olive oil, coconut butter …
If you find the soup too thick, add a little more soup broth to thin it out.
Fun Facts:
Cauliflower is a low-calorie vegetable and an excellent source of vitamin C. One cup of cooked cauliflower contains only 29 calories and 77% of the recommended daily intake of vitamin C.
Cauliflower is a good source of vitamin C, vitamin K, and folate. It also contains small amounts of other vitamins and minerals, such as vitamin B6, potassium, and manganese.
Cauliflower is low in calories and high in fiber, making it a great addition to a weight-loss diet.
The most common variety of cauliflower is white, but it also comes in other colors such as orange, purple, and green.
Cauliflower is rich in antioxidants and anti-inflammatory compounds, which have been linked to various health benefits such as reducing the risk of cancer and heart disease.