Skip to: Ingredients
Skip to: Instructions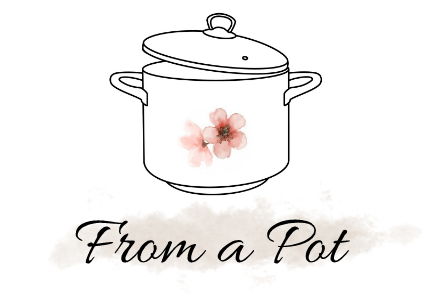 From a Pot: Easy Overnight Cinnamon Rolls
Easy Overnight Cinnamon Rolls
These easy cinnamon rolls are the ultimate fall comfort treat.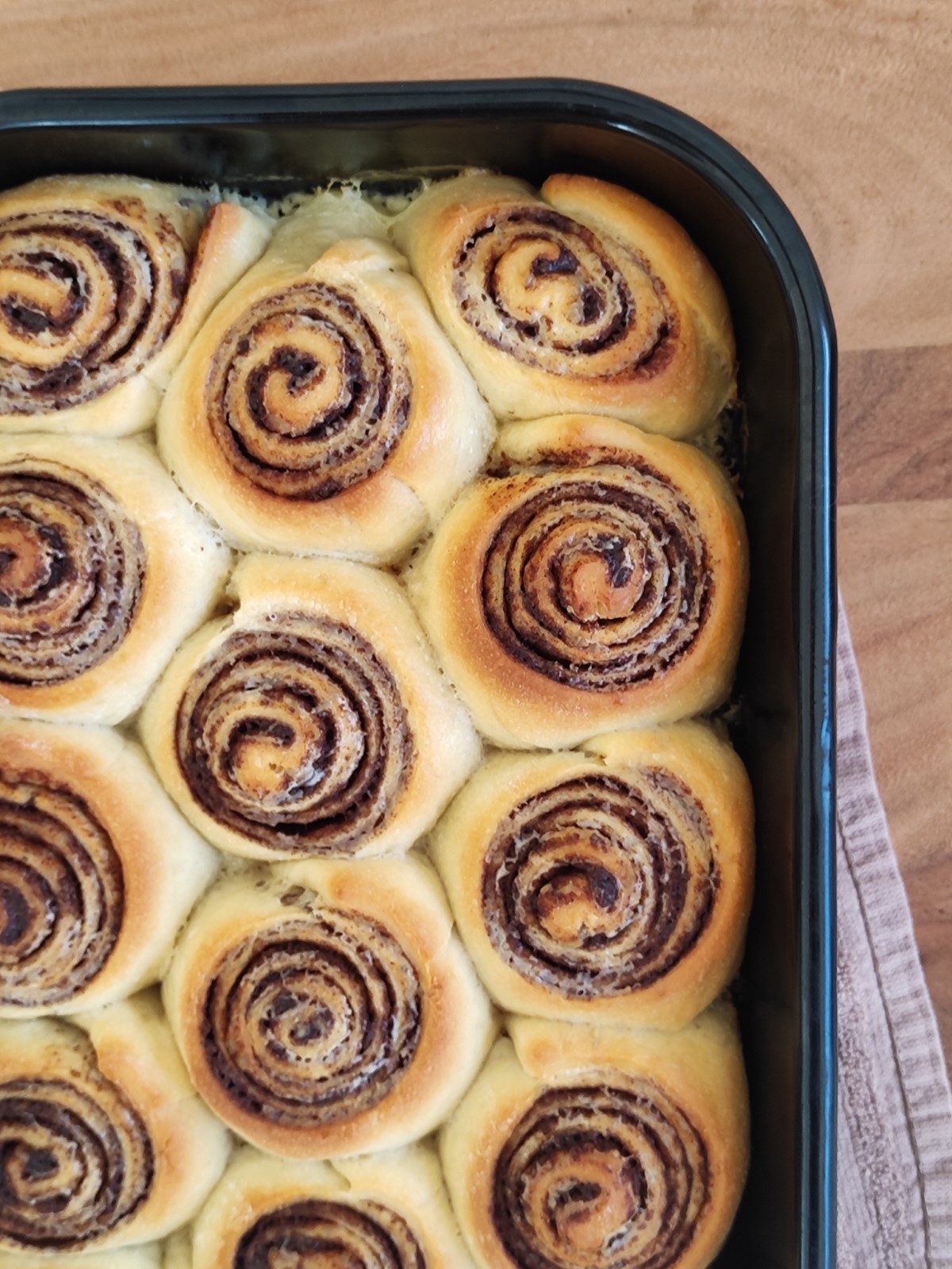 It's finally fall, which means chilly mornings, hot tea, movie nights, sweaters and homemade cinnamon rolls.
I was always a bit scared to make cinnamon rolls at home. I just always had this feeling that they were hard to make and that they took so much time because the dough had to rise. It was just a bit overwhelming. At some point, I finally tried to make them, and it's really not that hard, I promise. The best thing about this recipe is that you can prepare everything in the evening and let the dough rise overnight, then bake them fresh in the morning. And then your house will smell so nice all day because you baked them in the morning, yeyyy. :)
Prep Time
Wait Time:
2 Hours or 8 Hours
Total Time:
3 Hours or 11 Hours
Equipment
Large bowl
Medium size bowl
Stand mixer
Wooden roller
Baking tray
Scale
Nutritional values
Shopping List

Milk: 240.0 ml
Dry yeast: 10.0 g
Salt
Flour: 450.0 g
Butter: 170.0 g
Sugar: 50.0 g
Egg: 1.0
Heavy cream: 30.0 ml
Cinnamon
Brown sugar: 100.0 g
Philadelphia: 60.0 g
Powder sugar: 30.0 g
Vanilla extract
Ingredients and Instructions
Ingredients
Field to change the scale in the recipe. The meaning of the number depends on the type of recipe and can mean the number of servings or the number of products obtained from the recipe.(Easy Overnight Cinnamon Rolls)
Scale
Dough
Milk: 240 ml

Dry yeast: 10 g

Salt: 0.5 tsp

Flour: 450 g

Butter: 70 g

Sugar: 50 g

Egg: 1

Heavy cream: 30 ml
Cinnamon filling
Butter: 100 g

Cinnamon: 1.5 tbsp

Brown sugar: 100 g
Cream cheese frosting
Philadelphia: 60 g

Powder sugar: 30 g

Vanilla extract: 1 tsp

Heavy cream: 1 tbsp
Instructions
Dough
In a bowl, whisk together room-temperature milk, sugar and dry yeast. Leave the mixture to rest for about 5 minutes, or until foamy on top.
In a saucepan, melt the butter and wait for it to cool.
To the bowl with the yeast mixture, add the room-temperature egg, melted butter, and salt, then mix until combined. Add the flour and knead the dough well (using a dough hook) until it comes together (about 8 minutes) and pulls away from the sides of the bowl. The dough will be soft. If you're kneading by hand, do so on a floured surface for about 5 minutes. If your dough is too wet, add some more flour. After kneading, poke the dough with a finger; if it slowly bunches back up, it's ready; if not, keep kneading.
Lightly grease a large bowl with oil and place the dough in it. Cover it with a kitchen towel and let it rise at room temperature for about an hour.
Roll out the dough. Punch it down to release the air, then place it on a floured surface and roll it out with a lightly floured rolling pin. Roll it into a rectangular shape, about 30 x 45 cm.
Cinnamon filling
Melt the butter and add sugar and cinnamon. Mix with a wooden spoon to combine.
Spread the filling evenly on the dough and roll the dough into a tight roll.
Cut the roll with a sharp knife or string into even-sized slices (about 5 cm).
Grease the bottom and sides of a baking tray or line it with parchment paper. Then place the cut cinnamon rolls inside. Place the cut site up.
Cover with a kitchen towel and let it rest for about 1 hour or in the fridge overnight.
Rising and baking
After you roll out the dough, let it rise for about 1 hour at room temperature for normal baking or overnight in the fridge.
For an overnight rise, let the dough rise in the fridge at about 5–10 degrees Celsius (41–50 F). If you place the dough in the fridge, let it rest at room temperature for about an hour before baking.
If I make the dough late at night (like around 11 or later, because why not bake in the middle of the night?) I usually just let it rest in the oven overnight and then bake it in the morning.
For overnight rising, let the dough rise for only 8–12 hours and no more.
Before baking, pour some heavy cream over the cinnamon rolls.
Preheat the oven to 180 degrees Celsius (350 F) and bake for about 25 minutes or until golden brown.
Cream cheese frosting
Add all the ingredients to a medium-sized bowl and mix with a mixer until smooth and creamy (about 2 to 3 minutes).
Gallery: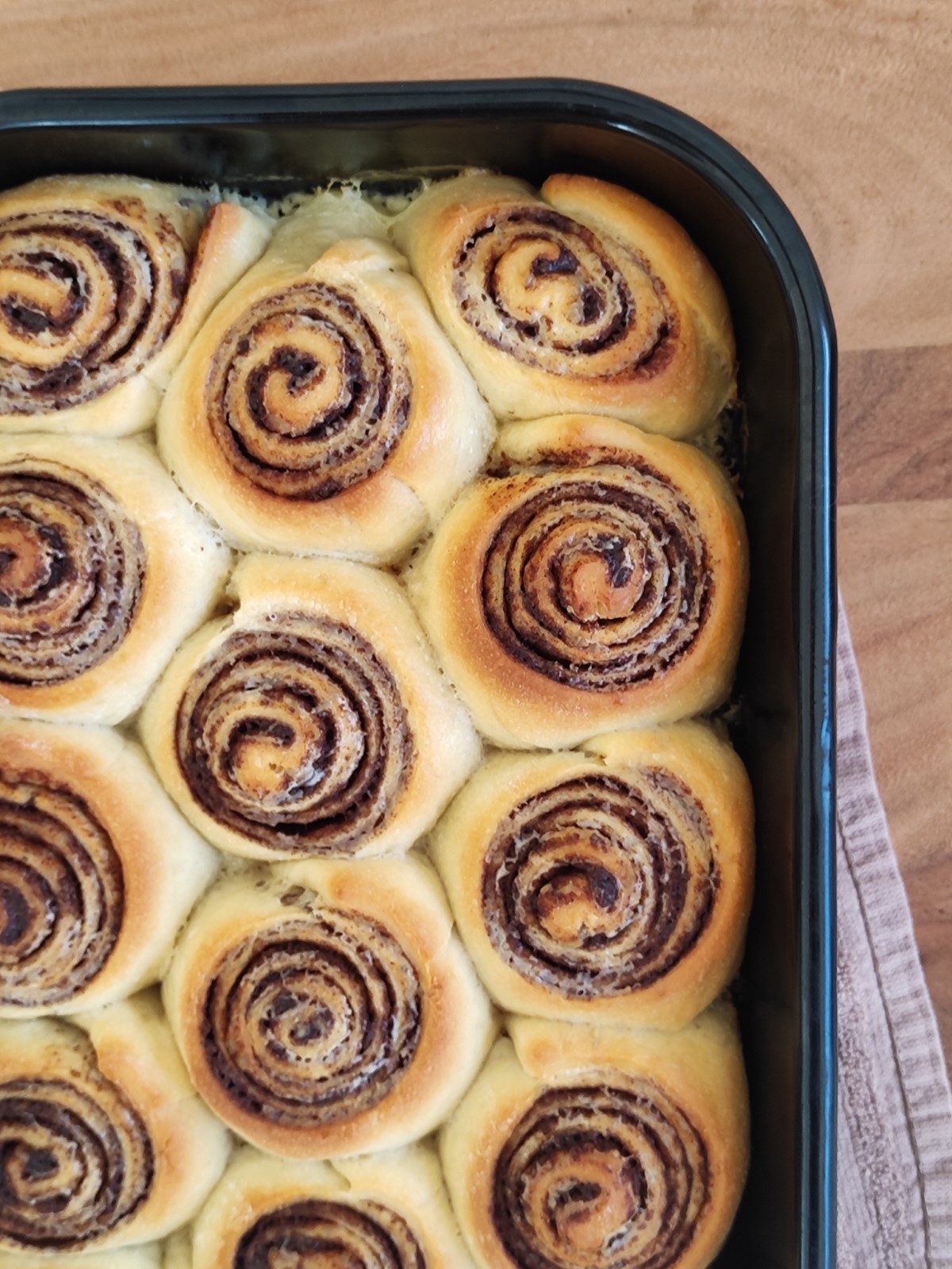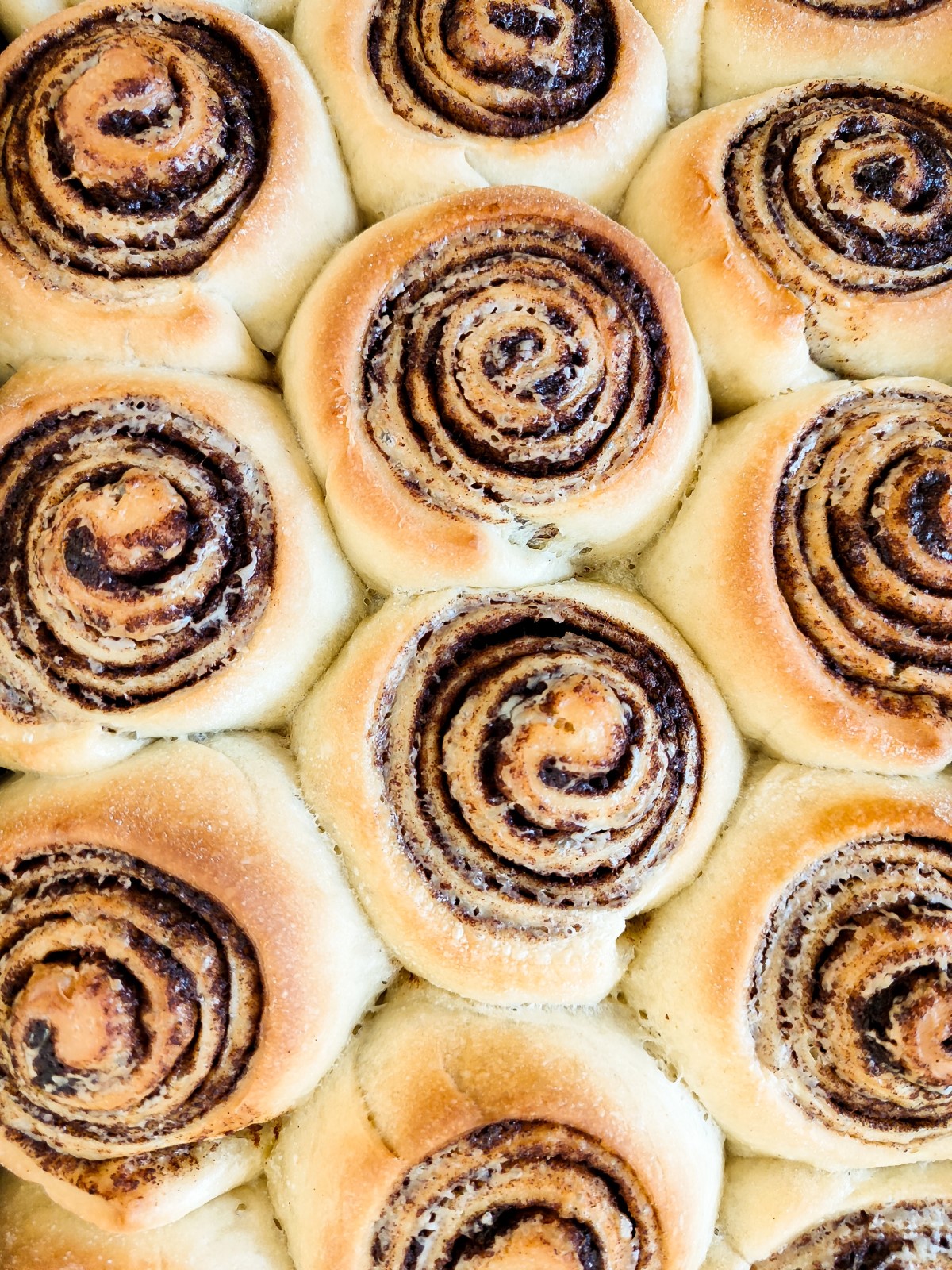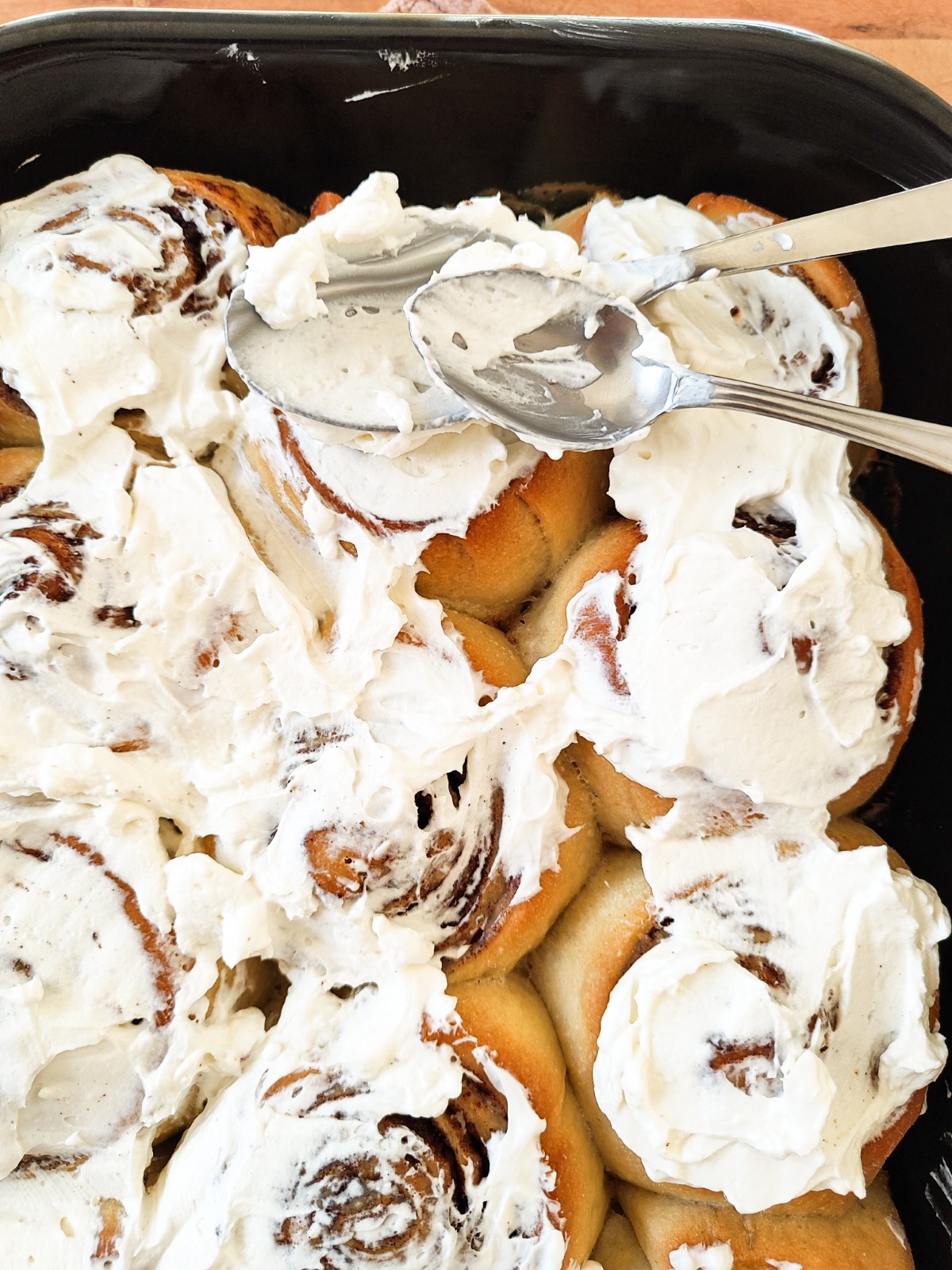 Fun Facts:
Cinnamon rolls originated in Sweden there, they are called kanelbulle.