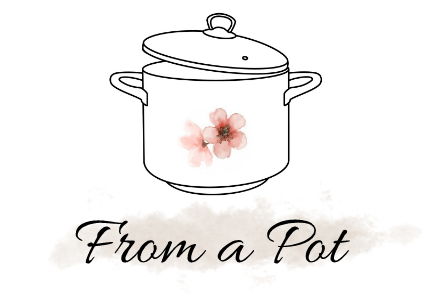 From a Pot: The Easiest Eggless Tiramisu
The Easiest Eggless Tiramisu
Super creamy, melt in your mouth eggless tiramisu.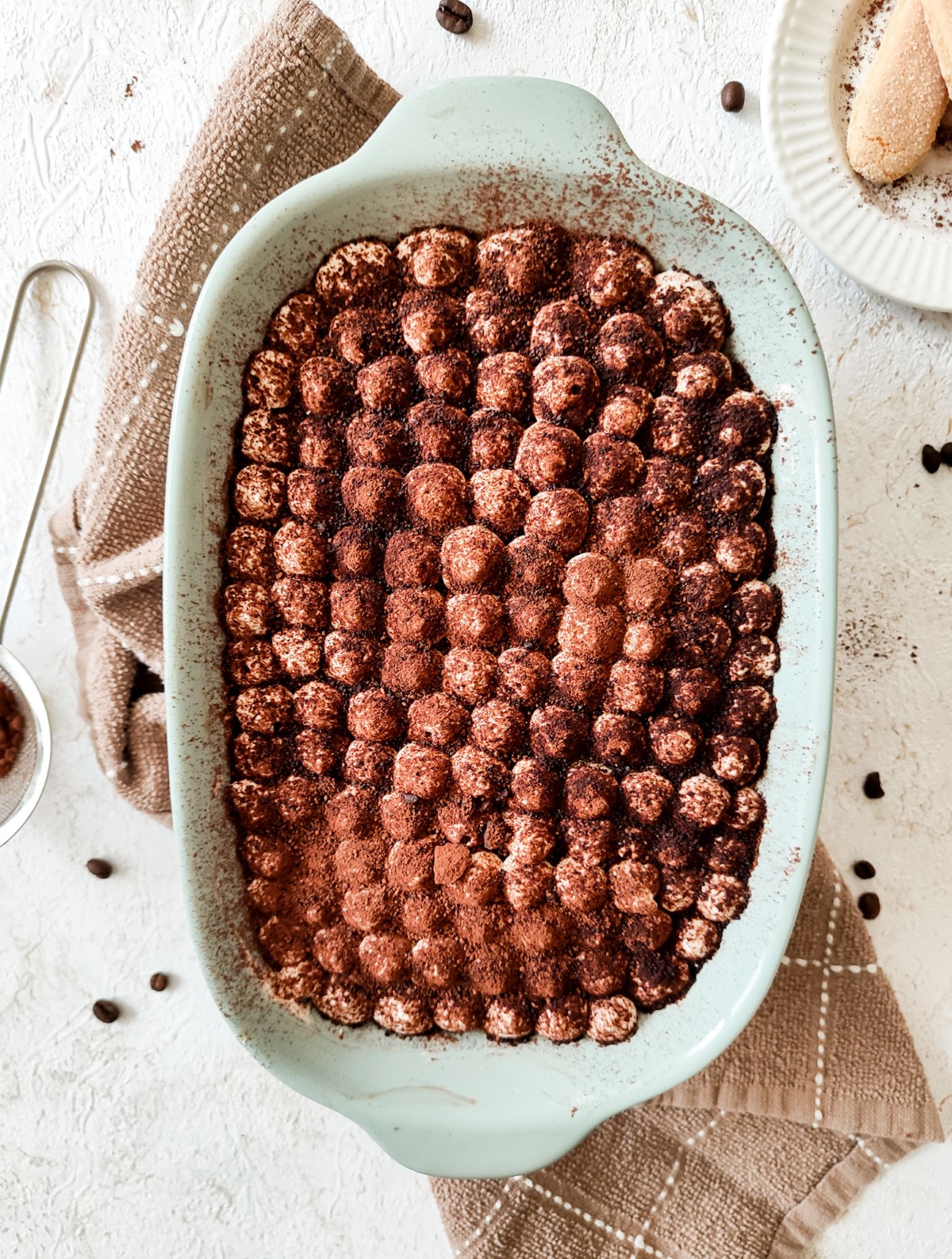 Ciao! You've probably had tiramisu before, or at least I hope you have. But if you've never had it, you're probably wondering what tiramisu even is. In short, tiramisu is one of the best and most simple desserts to make. It's a coffee-flavored dessert with creamy mascarpone and an egg mixture. I made my tiramisu eggless for this recipe, but sometimes I make it with eggs too. The original Italian tiramisu is made with raw eggs, but this version without them is just as delicious. So to all you Italians out there, don't be too strict with this eggless version. :)
My coffee-obsessed friend said that this is the best tiramisu she has ever had. I'm not sure if I believe her or if she is just saying that because she is my friend, but this version of tiramisu is delicious, so let me know in the comments what you think. :)
Prep Time
Total Time:
8 Hours and 15 Minutes
Equipment
Electric mixer
Small sive
Bowls
Nutritional values
Shopping List

Lady fingers: 200.0 g
Espresso: 200.0 ml
Mascarpone: 500.0 g
Heavy cream: 250.0 ml
Vanilla extract
Sugar: 100.0 g
Rum
Ingredients and Instructions
Field to change the scale in the recipe. The meaning of the number depends on the type of recipe and can mean the number of servings or the number of products obtained from the recipe.(The Easiest Eggless Tiramisu)
Scale
Tiramisu
Lady fingers: 200 g

Espresso: 200 ml

Mascarpone: 500 g

Heavy cream: 250 ml

Vanilla extract: 1 tsp

Sugar: 100 g

Rum: 2 tbsp
Instructions
Tiramisu
Cook the coffee, mix it with some sugar if you want it sweet and wait for it to cool before use.
In a bowl with an electric mixer, beat the heavy whipping cream to medium stiff peaks.
In a separate bowl, mix together mascarpone, vanilla extract, rum, and sugar.
With a wooden spoon, fold half of the whipped cream into the mascarpone mixture, combine, and then fold in the remaining whipped cream.
Dip the lady fingers in cold coffee, one at a time, on both sides, and place them in a single layer in your desired pan.
Spread about half of the mascarpone mixture on top of the Lady fingers and repeat the process with another layer of Lady fingers dipped in coffee. Top with the second half of the mascarpone mixture.
Dust it with cacao powder and put it in the fridge to rest for at least 8 hours or overnight before serving.
Gallery: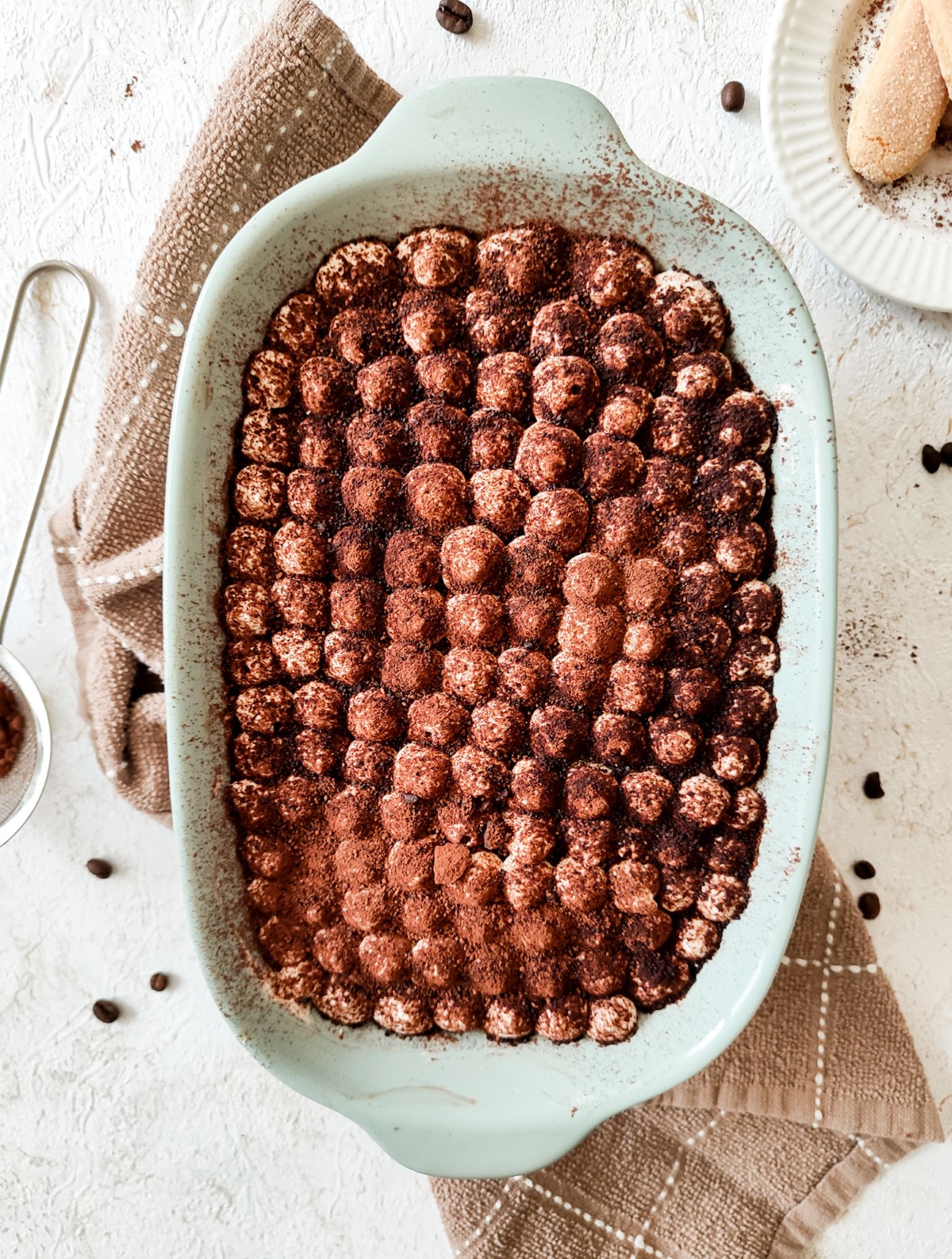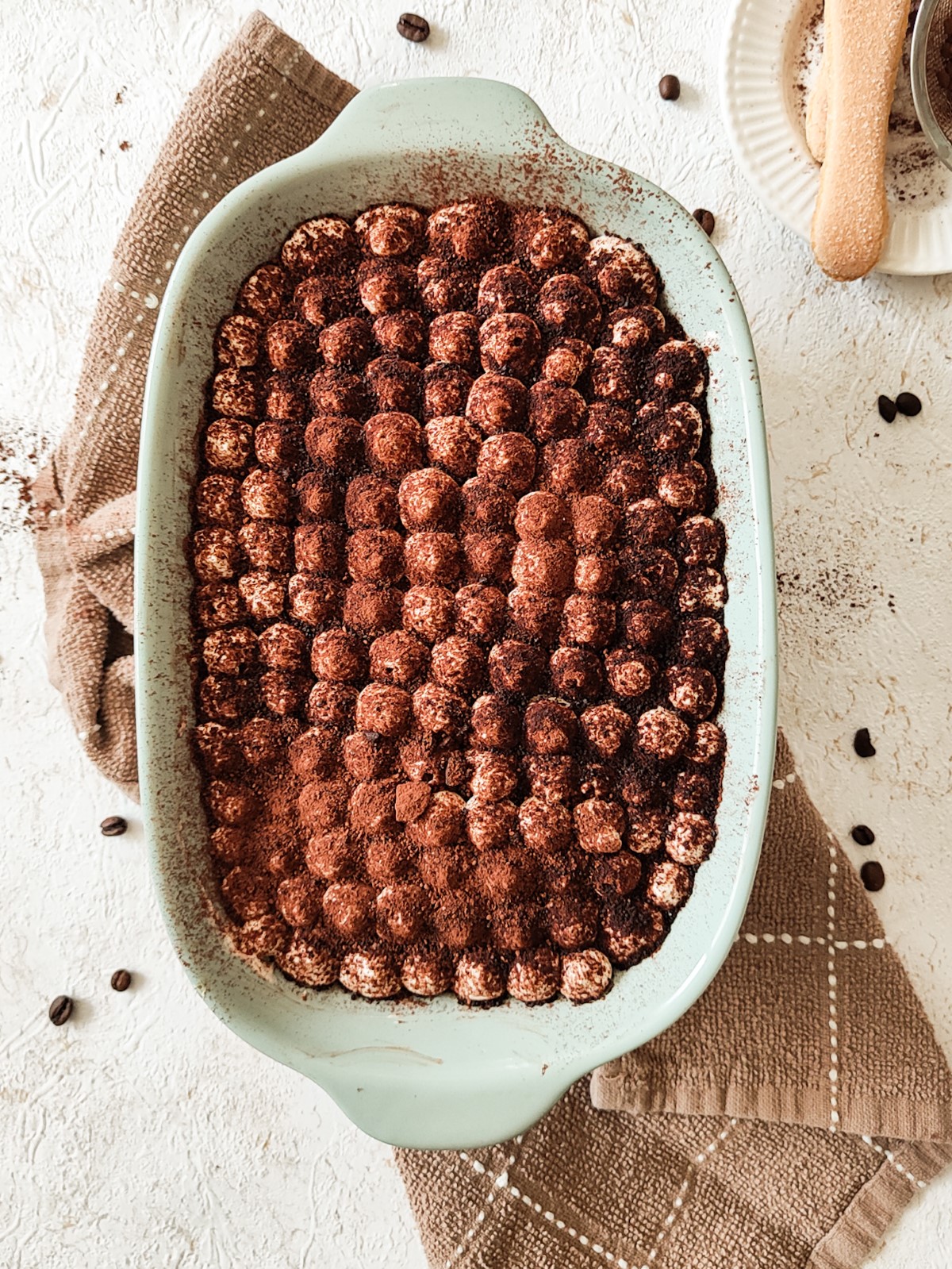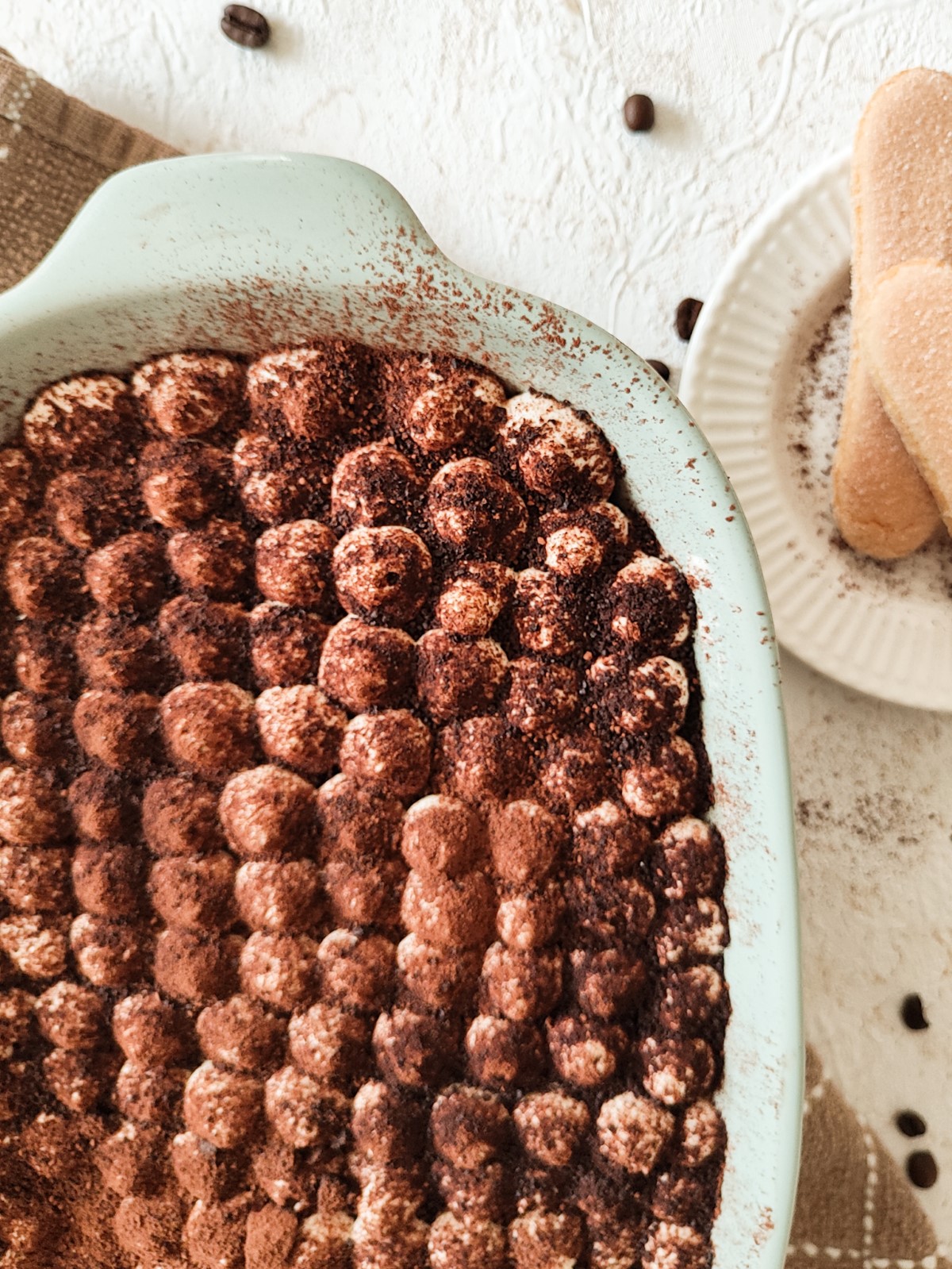 Notes:
Espresso
Every type of coffee bean will work for this recipe, so use your favorite and make a good espresso.
What should I use instead of coffee?
If you want to serve this dessert to people who are sensitive to caffeine, you can use caffeine-free coffee, or you can use cocoa for kids.
Dark rum
Adding rum is not traditional, but I like how it tastes with coffee and mascarpone, so I added it. You can always omit the rum if you do not want this tiramisu to contain any alcohol. If you don't like the taste of rum, you can also swap it out for some other liquid, like brandy.
Sugar
I used about 100 g of sugar for the mascarpone mixture, but feel free to add more based on your taste. For me, about 100 g of sugar was enough, but add more if you wish.
How do I decorate the top?
If you want to decorate the top like I did here, simply transfer the second half of the mascarpone mixture into a piping bag with a large round tip or decorate as you desire.
Fun Facts:
The word "Tiramisú" comes from the Treviso dialect, its meaning has been interpreted and translated as "Pick me up", "Bring me up" and "Cheer up".