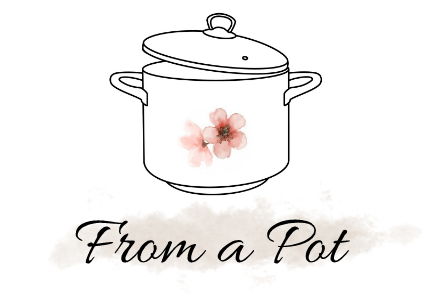 From a Pot: Irish Coffee with Whipped Cream
Irish Coffee with Whipped Cream
Irish coffee with whipped cream is one of the best ways to warm up on a cold evening.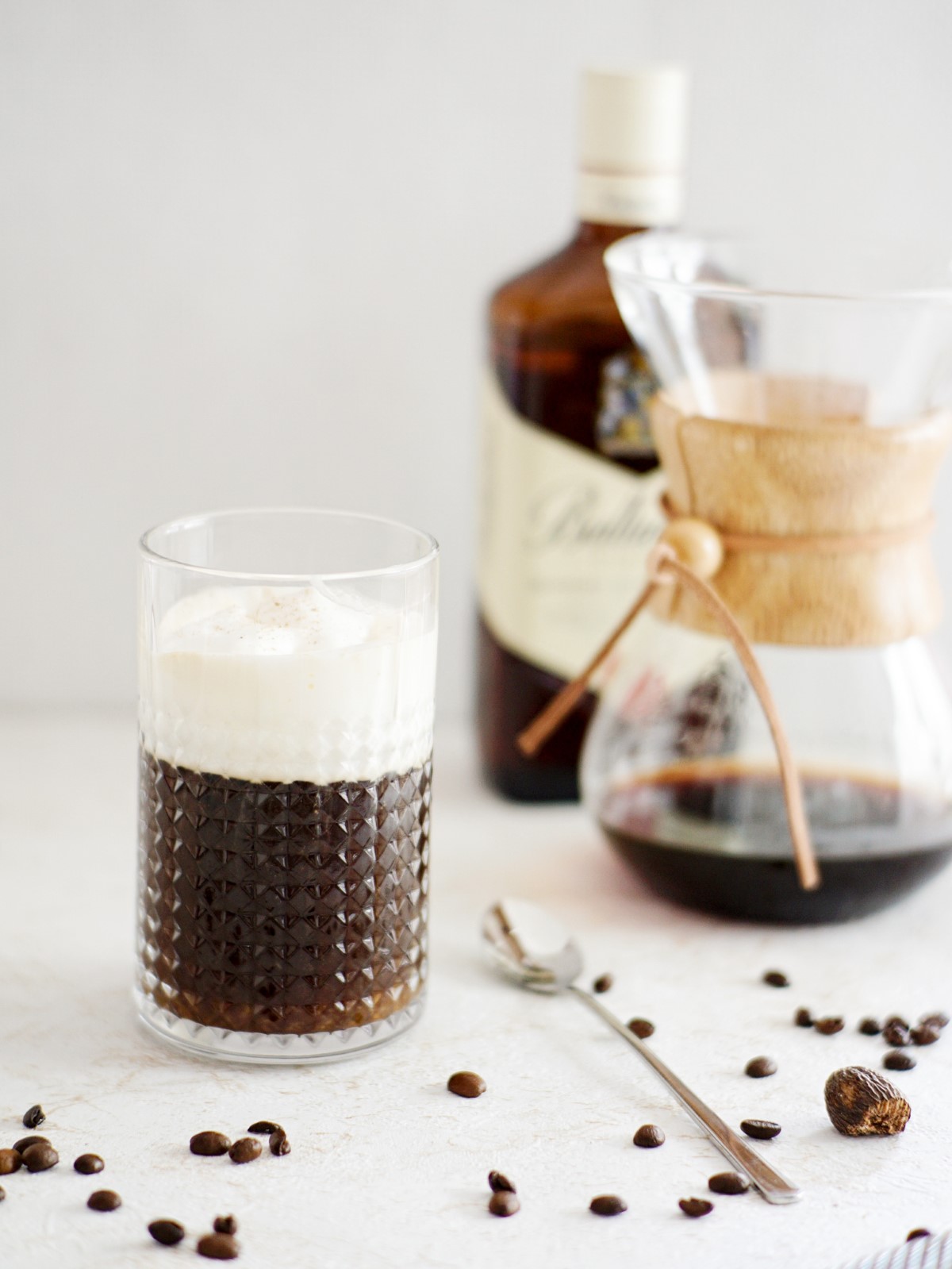 Between the hot brewed coffee and a strong Irish whiskey, this drink is perfect to warm you up on cold winter days. The combination of coffee, whiskey, brown sugar, whipped cream with some nutmeg just can't be matched. Delicious, easy to make, and it makes you feel cozy all over like you're in an Irish pub.
I made this Irish Coffee cocktail to celebrate st. Patrick's Day, it's perfect for the occasion.
Nutritional values
Shopping List

Coffee: 120.0 ml
Brown sugar
Whiskey: 30.0 ml
Heavy cream: 50.0 ml
Ingredients and Instructions
Field to change the scale in the recipe. The meaning of the number depends on the type of recipe and can mean the number of servings or the number of products obtained from the recipe.(Irish Coffee with Whipped Cream)
Scale
Irish Coffee with Whipped Cream
Water

Coffee: 120 ml

Brown sugar: 1 tbsp

Whiskey: 30 ml

Heavy cream: 50 ml

Nutmeg
Instructions
Irish Coffee with Whipped Cream
Pour hot water into a glass to keep it warm for coffee.
Heat a saucepan over a medium heat and add in one tablespoon of brown sugar and a pinch of freshly grated nutmeg. Wait for the sugar to start melting and begin caramelizing.
While the sugar is melting, cook the coffee. Use your preferred method of cooking coffee. This time I used Chemex.
Carefully pour the coffee into hot melted sugar.
Empty the glass with hot water and fill it up with whiskey and melted sugar with coffee.
In a bowl, lightly whip the heavy cream. Be careful not to whip it too much, the cream is still supposed to be a bit runny, you want it to have a little texture, so it will sit on top of the coffee, but not so much that it forms stiff peaks. When you pour the cream onto the coffee, help yourself with a spoon turned upwards. This will prevent the cream from sinking to the bottom.
Garnish with a little more of fresh ground nutmeg or some chocolate flecks,
Gallery: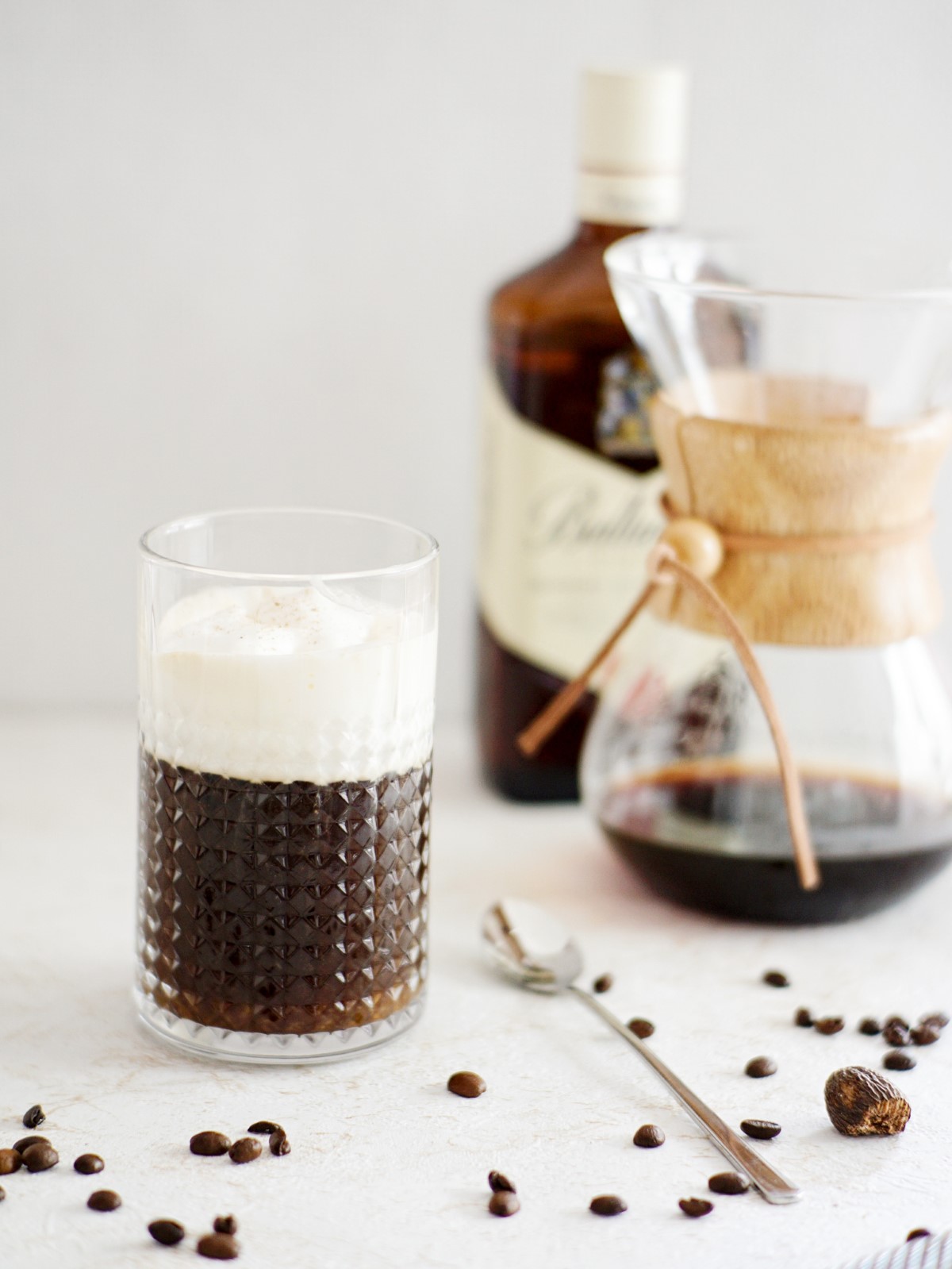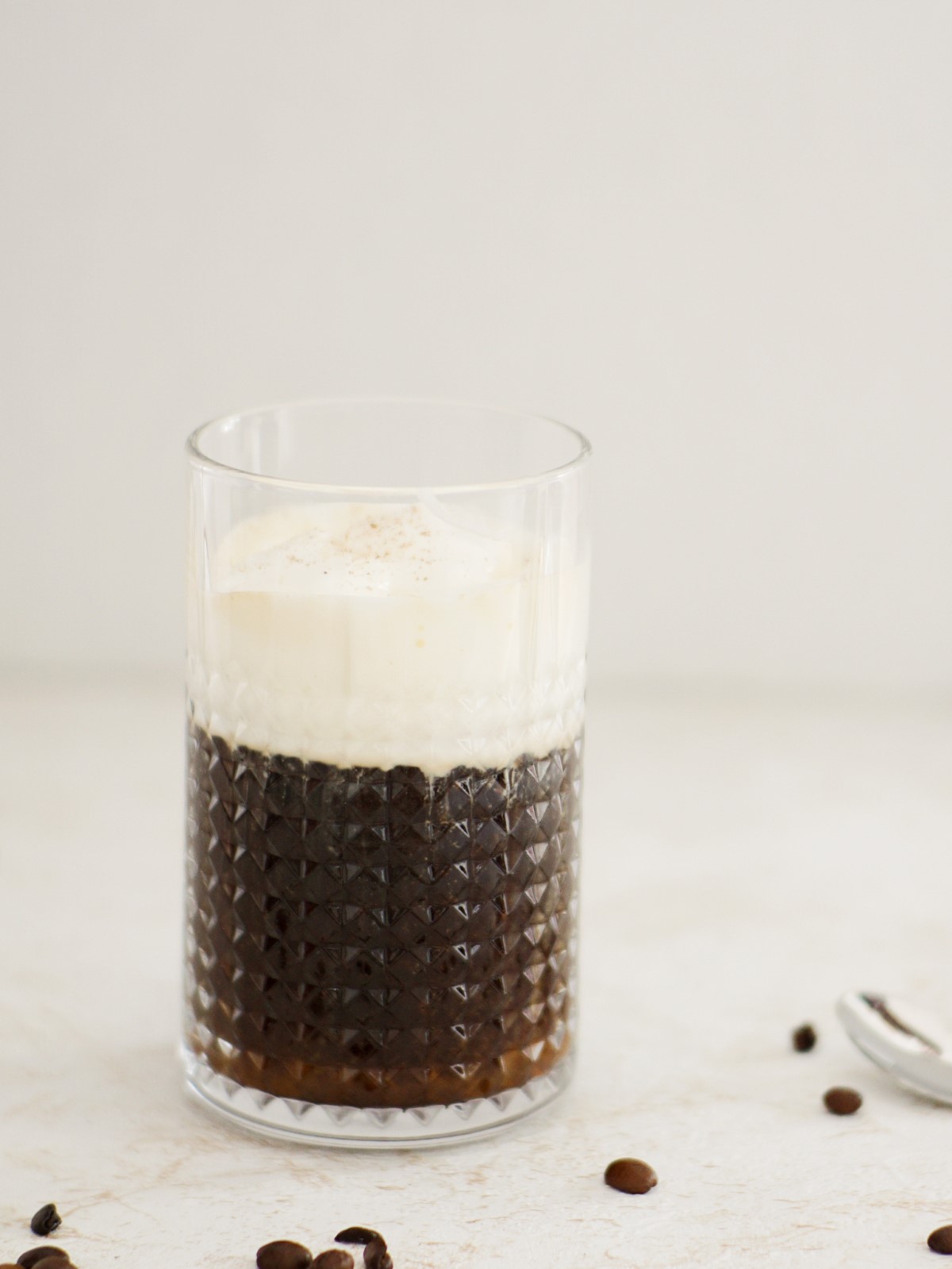 Notes:
What whiskey do I use?
If you want authentic taste, use Irish whiskey, such as Jameson. I used Scottish whiskey this time. Both are great.
What do I use if I don't want to use whiskey?
If you don't want to use whiskey, you can use Irish coffee syrup, but the taste will not be authentic.
Can I make this drink non-alcoholic?
Of course, you can leave the whiskey out.
Do I have to melt the sugar?
No. If you want a quicker version, you can just add sugar to the glass and mix it with coffee.
What coffee to use?
You know how it goes, your drink will only be as good as your coffee. Use freshly ground beans and make a rich, strong coffee.
How do I prepare the coffee?
As you normally would. Use your preferred method. You can use a coffee machine for espresso, French press, Chemex …
How to serve Irish coffee?
Traditional Irish coffee is served in a glass mug, so you don't miss out on the look.
Fun Facts:
The first Irish coffee was created in 1943 by a bartender named Joe Sheridan. It was created at a boat terminal in Foynes as a warm greeting for American travelers. The American travelers lended in Foynes, and were shuttled by a boat to the airport terminal, which was an especially chilly trip in winter months. To warm them up, he put a good amount of whiskey into their coffee and topped it up white cream.