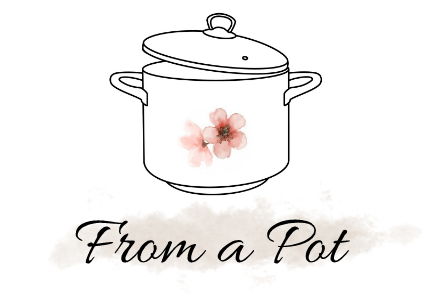 From a Pot: Lamingtons
Lamingtons
Lamingtons - soft and fluffy vanilla sponge cake, dipped in chocolate and tossed with coconut.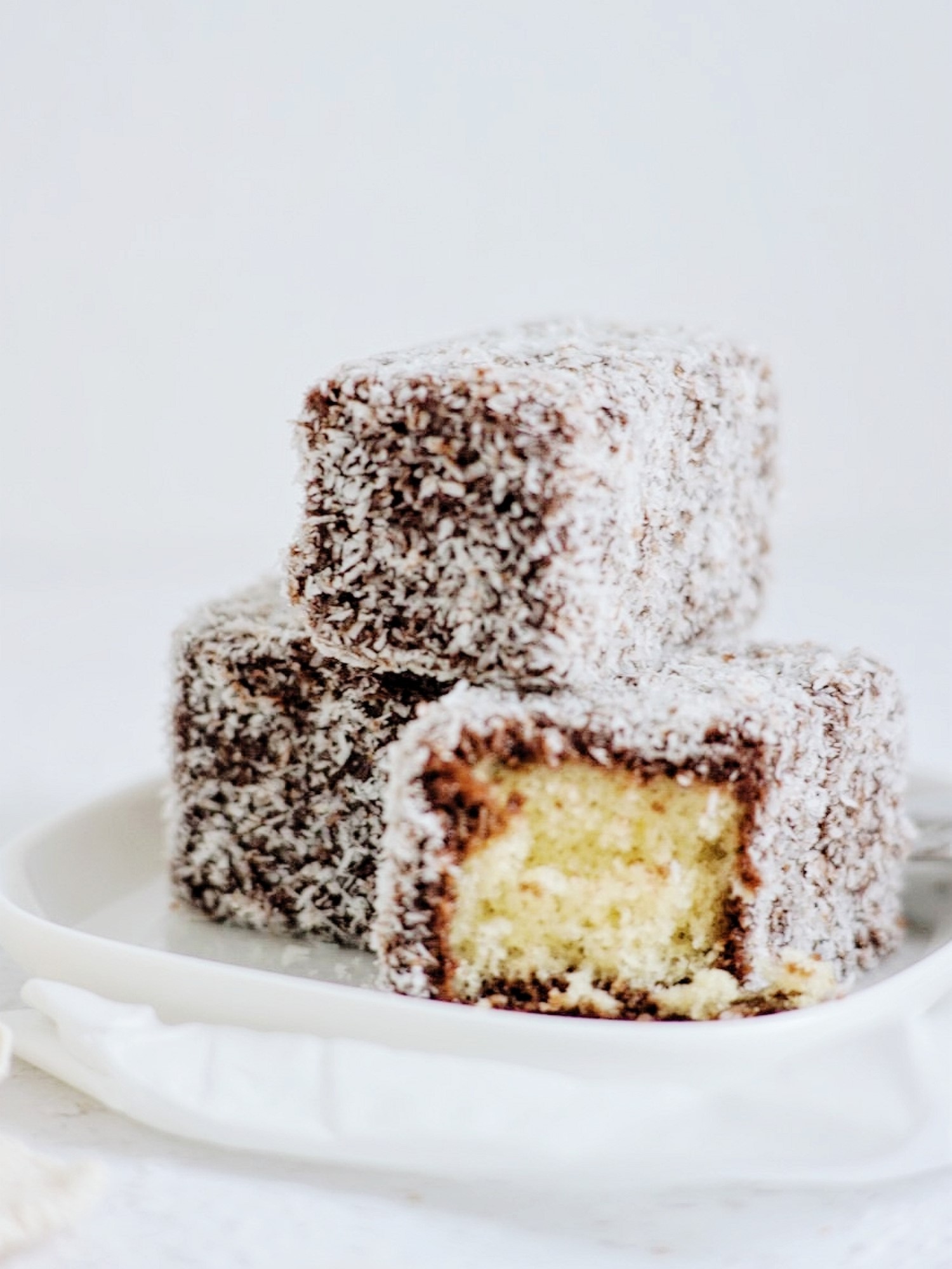 Prep Time
Total Time:
1 Hour and 20 Minutes
Equipment
Baking tray (35 x 25 cm)
Large plates
Electric mixer
Parchment paper
Pot
Scale
Nutritional values
Shopping List

Baking powder: 15.0 g
Vanilla sugar: 15.0 g
Milk: 250.0 ml
Oil: 100.0 ml
Sugar: 180.0 g
Flour: 200.0 g
Vanilla extract
Dark chocolate: 250.0 g
Cacao powder
Butter: 100.0 g
Desiccated coconut: 300.0 g
Ingredients and Instructions
Field to change the scale in the recipe. The meaning of the number depends on the type of recipe and can mean the number of servings or the number of products obtained from the recipe.(Lamingtons)
Scale
Sponge cake
Baking powder: 15 g

Vanilla sugar: 15 g

Milk: 100 ml

Oil: 100 ml

Sugar: 180 g

Flour: 200 g

Vanilla extract: 1 tsp
Chocolate coating
Dark chocolate: 250 g

Cacao powder: 2 tbs

Butter: 100 g

Milk: 150 ml
Assemble
Desiccated coconut: 300 g
Instructions
Sponge cake
In a bowl, whisk together eggs, sugar and vanilla sugar. Beat for about 5 minutes to double in size.
Add oil, milk, vanilla extract and mix lightly. Then add the flour and baking powder and mix to combine.
Line a baking tray with parchment paper and pour the batter into it. Bake for about 30 minutes at 180 degrees Celsius.
Once the cake is baked, take it out of the oven and wait another half an hour for it to cool, then cut it into cubes.
Chocolate coating
In a pot, heat up the milk then add in chocolate, cocoa powder and butter. Wait for the chocolate to melt slowly.
Assemble
Prepare two plates, one with melted chocolate and the other with coconut.
Using two forks dip the cake pices first in chocolate, making sure that all sites are coted, then roll them in coconut. Be careful not to keep the cakes in the chocolate for too long, so that they won't fall apart.
Place the lamingtons on a wire rack to set.
Gallery: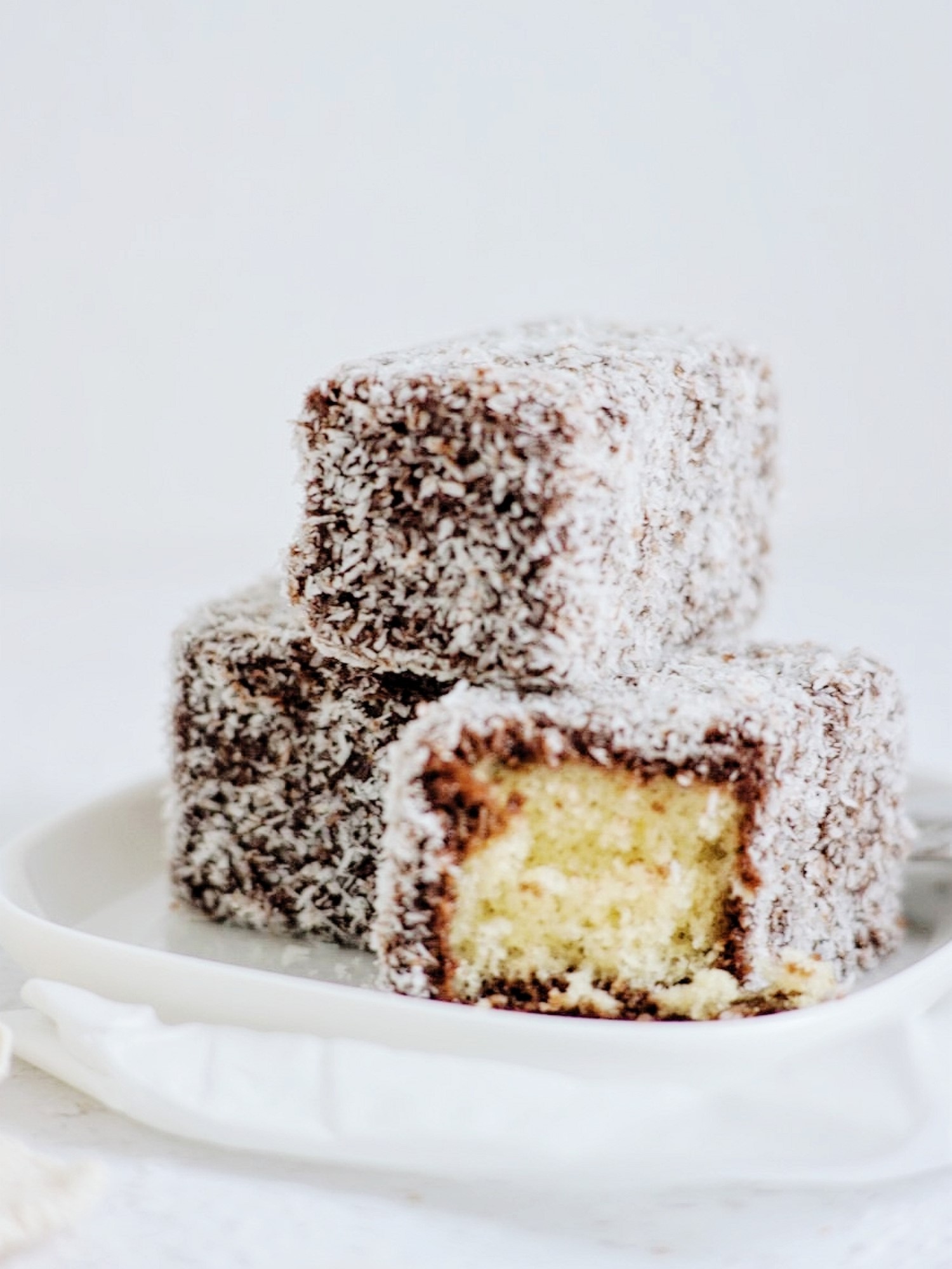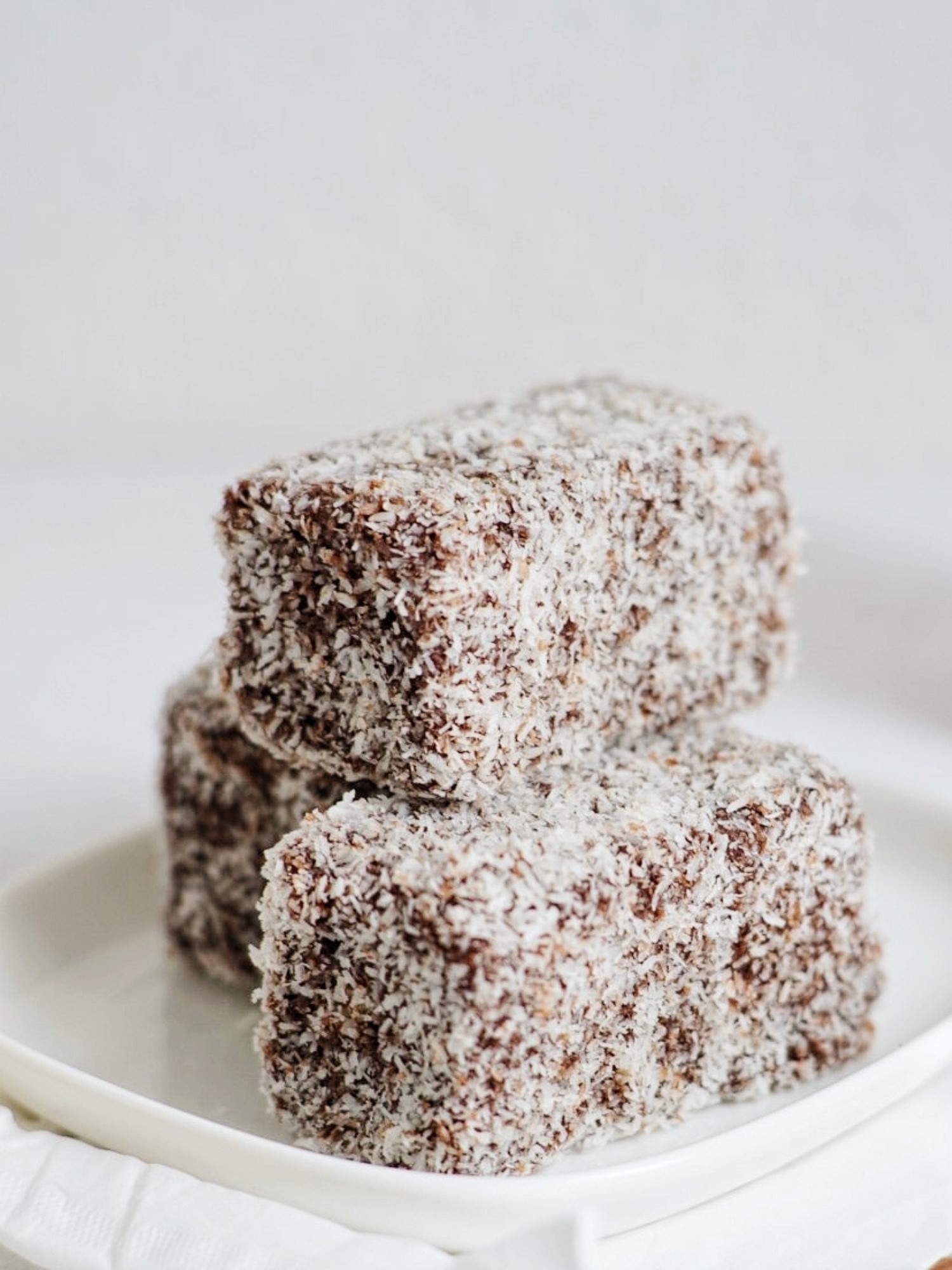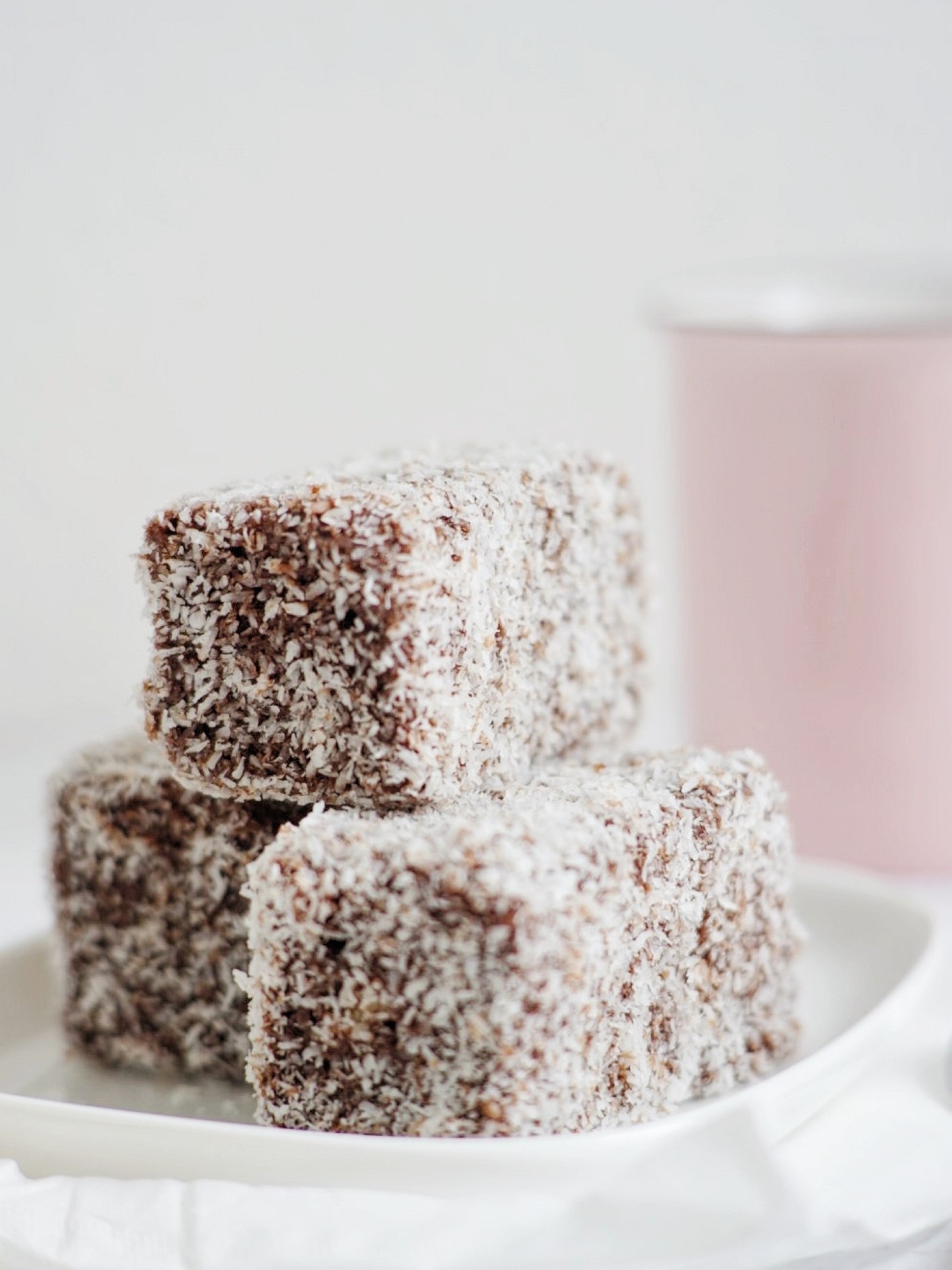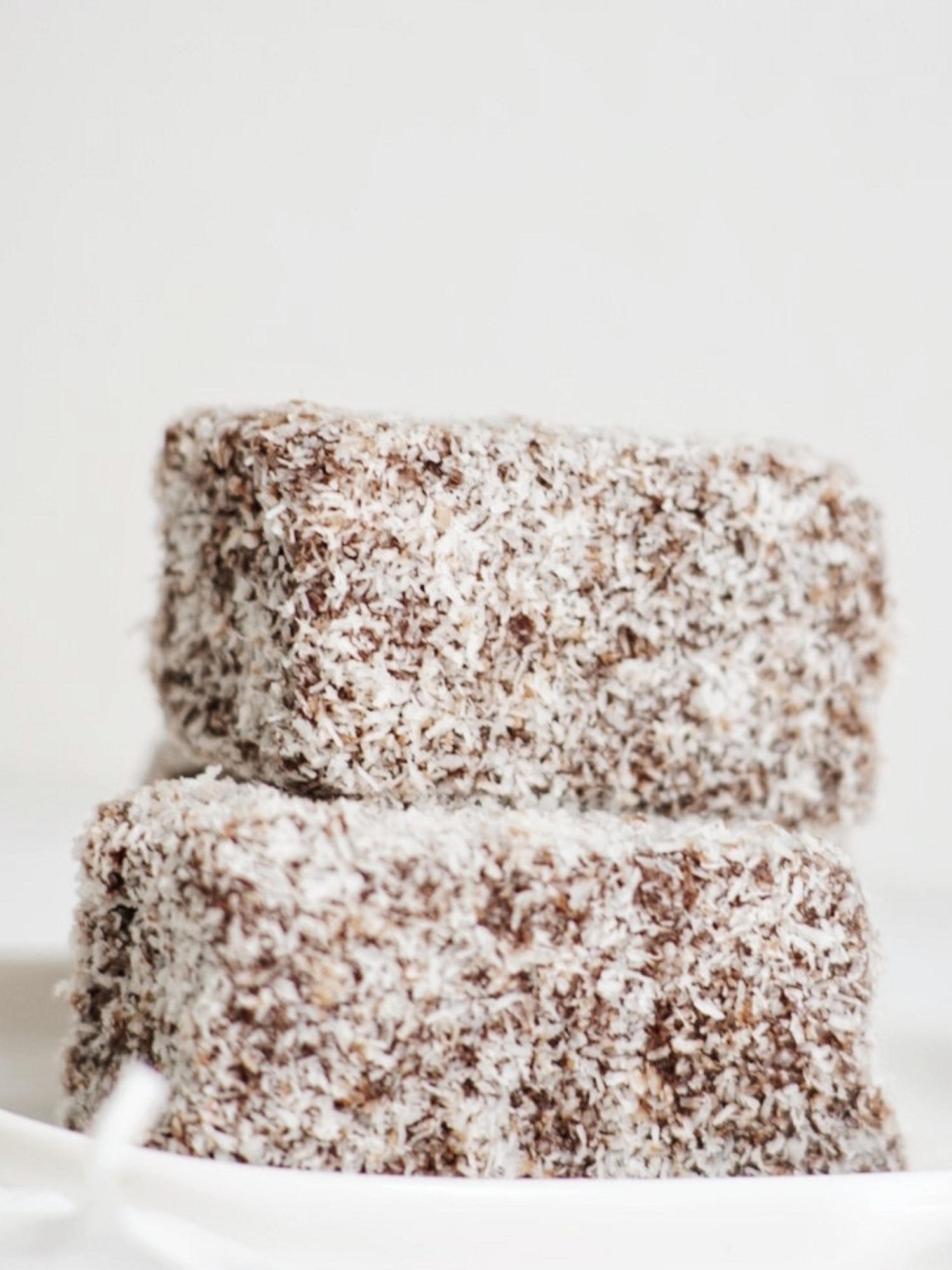 Notes:
To check if the cake is done, inserte a toothpick. If it comes out clean then it's done.
You can cut them in half horizontally and spread them with some chocolate or jam …
The cake can be placed into the freezer to harden slightly before dipping in the chocolate. Wrap it in foil and put it in the freezer for half an hour. This will make it easier to slice and soak in chocolate.
You can also put some rum in a chocolate coating - feel free to get creative.
Fun Facts:
I was quite shocked when I found out that Lamingtons are actually an Australian national dish. They were one of the first things that I've ever baked. I think I first made them when I was around 10 years old - they are so simple to make.
In Slovenia we usually make them plain without the filling, but I've learned that Australians fill them with chocolate, jam, vanilla cream ...
They were invented sometime between 1896 and 1901, and are said to be served to the Queensland Governor, Lord Lamington and his wife.