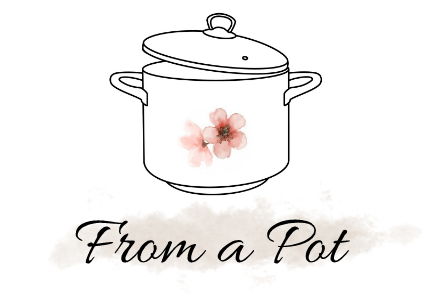 From a Pot: Linzer Cookies
Linzer Cookies
In Austria, we can't imagine Christmas holidays without Linzer cookies. Easy to prepare, with your favorite jam, lemon zest and a bit of rum.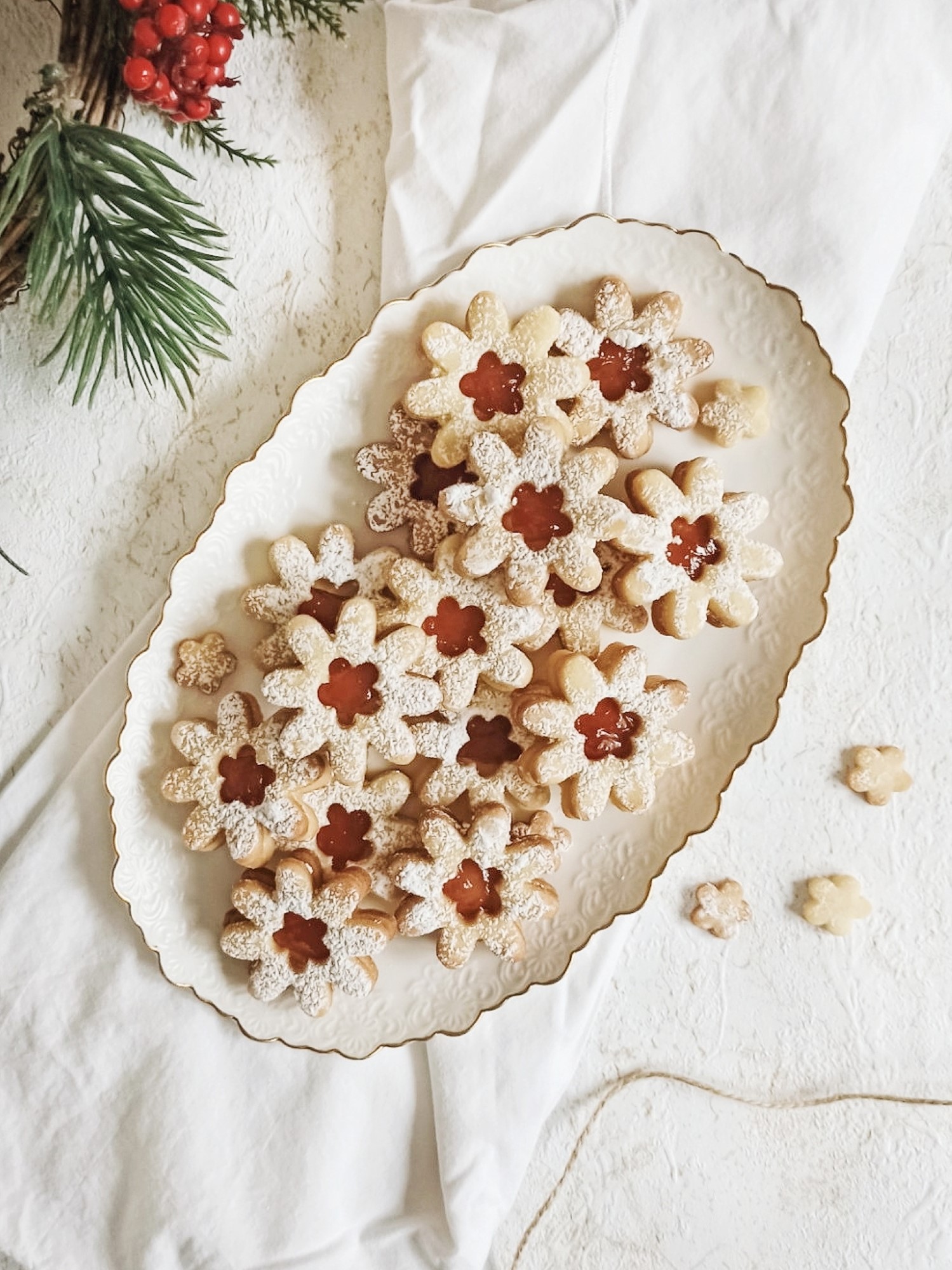 Prep Time
Total Time:
1 Hour and 30 Minutes
Equipment
Cookie cutters
Wooden roller
Baking tray
Parchment paper
Nutritional values
Shopping List

Flour: 310.0 g
Powdered sugar: 100.0 g
Butter: 220.0 g
Egg: 1.0
Rum
Salt
Vanilla sugar: 10.0 g
Lemon zest
Ingredients and Instructions
Field to change the scale in the recipe. The meaning of the number depends on the type of recipe and can mean the number of servings or the number of products obtained from the recipe.(Linzer Cookies)
Scale
Linzer Cookies
Flour: 310 g

Powdered sugar: 100 g

Butter: 220 g

Egg: 1

Rum: 2 tsp

Salt: 0.5 tsp

Vanilla sugar: 10 g

Lemon zest: 1 lemon

Powdered sugar: for sprinkling on top

Jam
Instructions
Linzer Cookies
Sift the flour onto the work surface and then add the egg, salt, sugar, rum and lemon zest.
Cut the butter into small pieces and add it to the flour mixture. Knead all the ingredients together to get a dough. Shape it into a ball, wrap it with a plastic wrap and place it in the refrigerator for 1 hour.
Roll out the dough on a floured work surface to about 3 mm thick.
Cut the cookies out from the dough with a cookie cutter. Use different cookie cutters, one with a hole in the middle and the other without a hole.
Bake in a preheated oven at 180 degrees Celsius for about 10 - 15 minutes, or until golden brown.
Wait for the cookies to cool down a bit, then coat all the cookies without holes with a jam (use about half teaspoon of jam for a cookie). Cover them with cookies that have holes in the middle, then sprinkle some powdered sugar on top.
Gallery: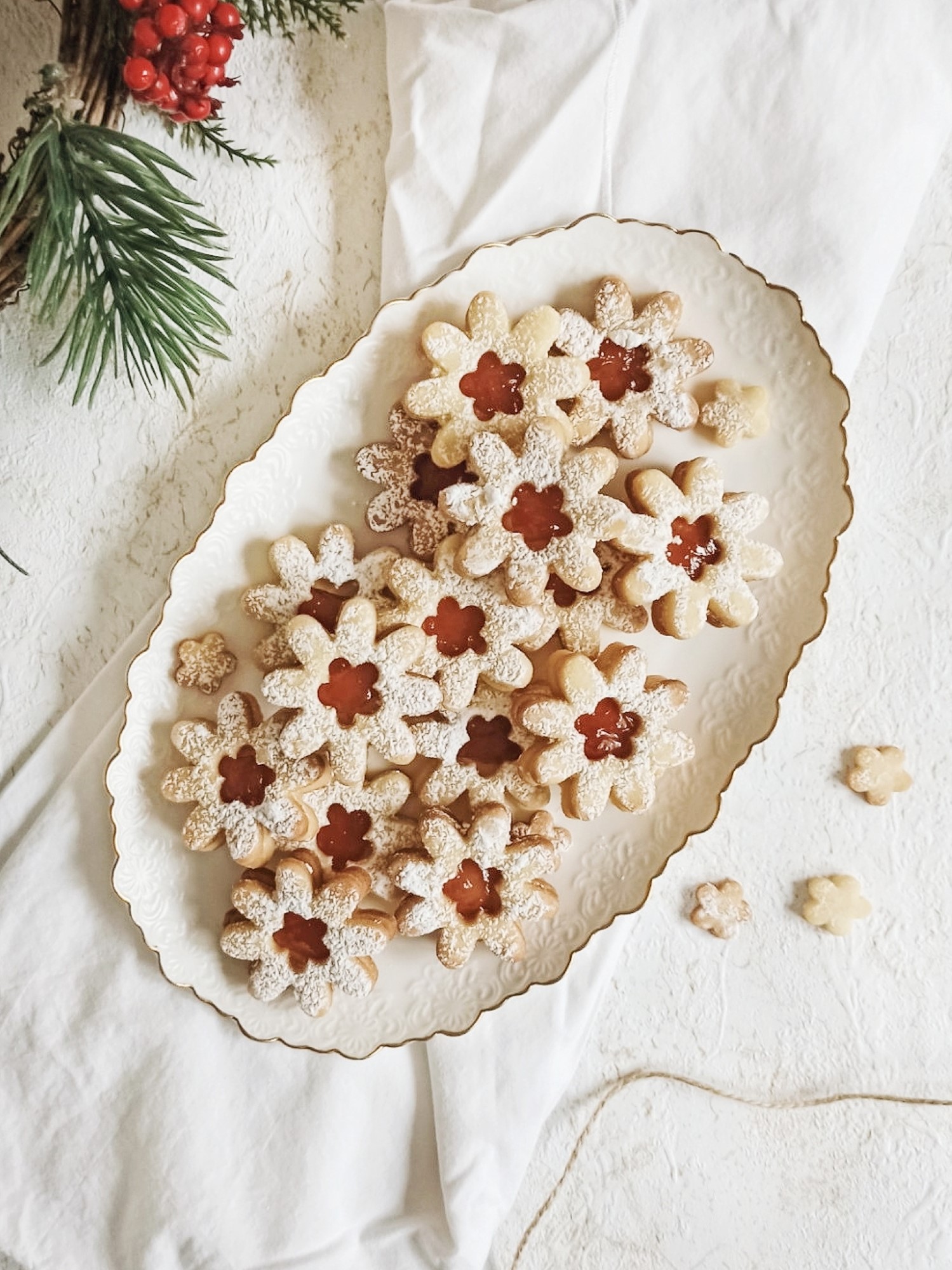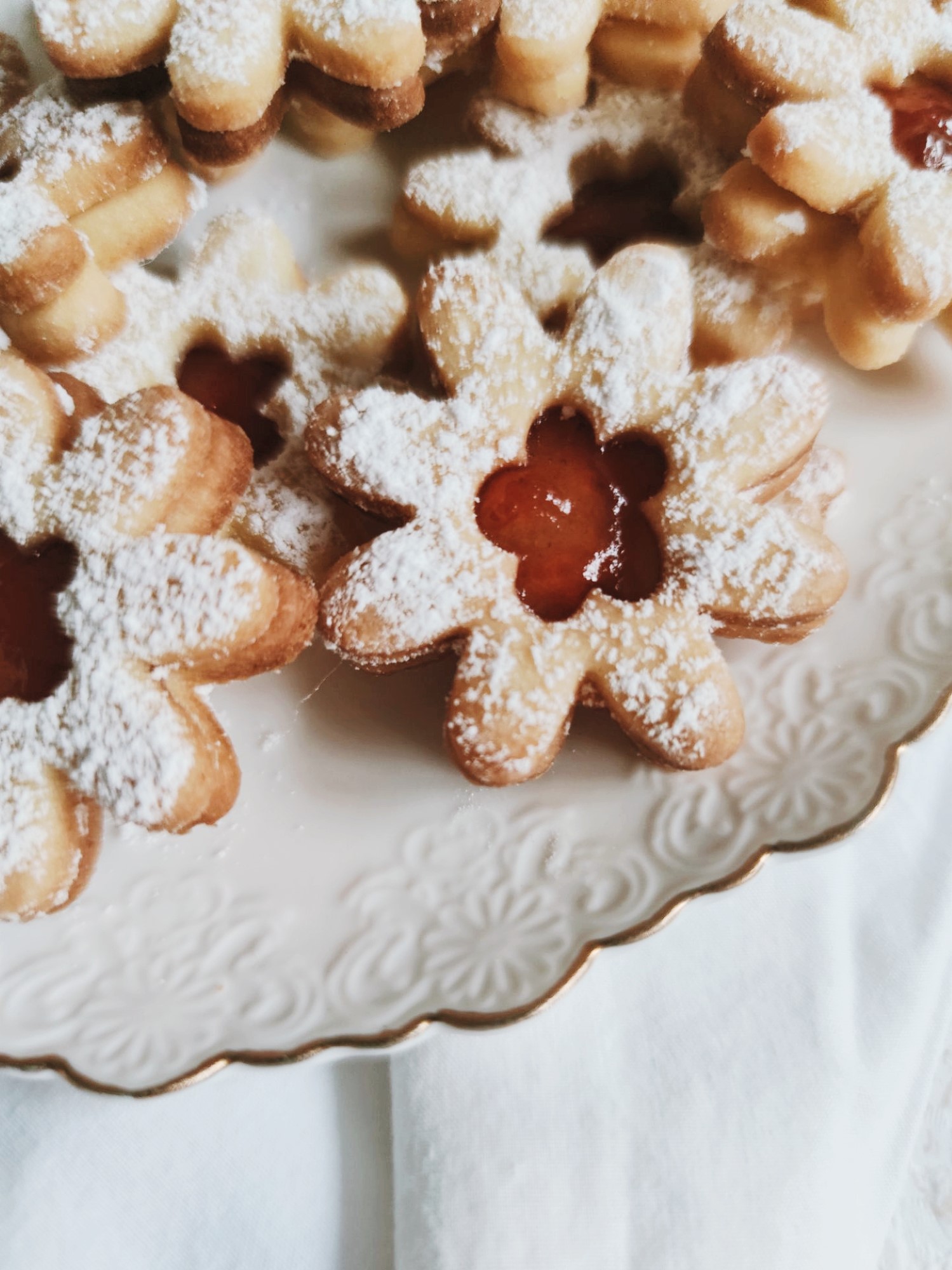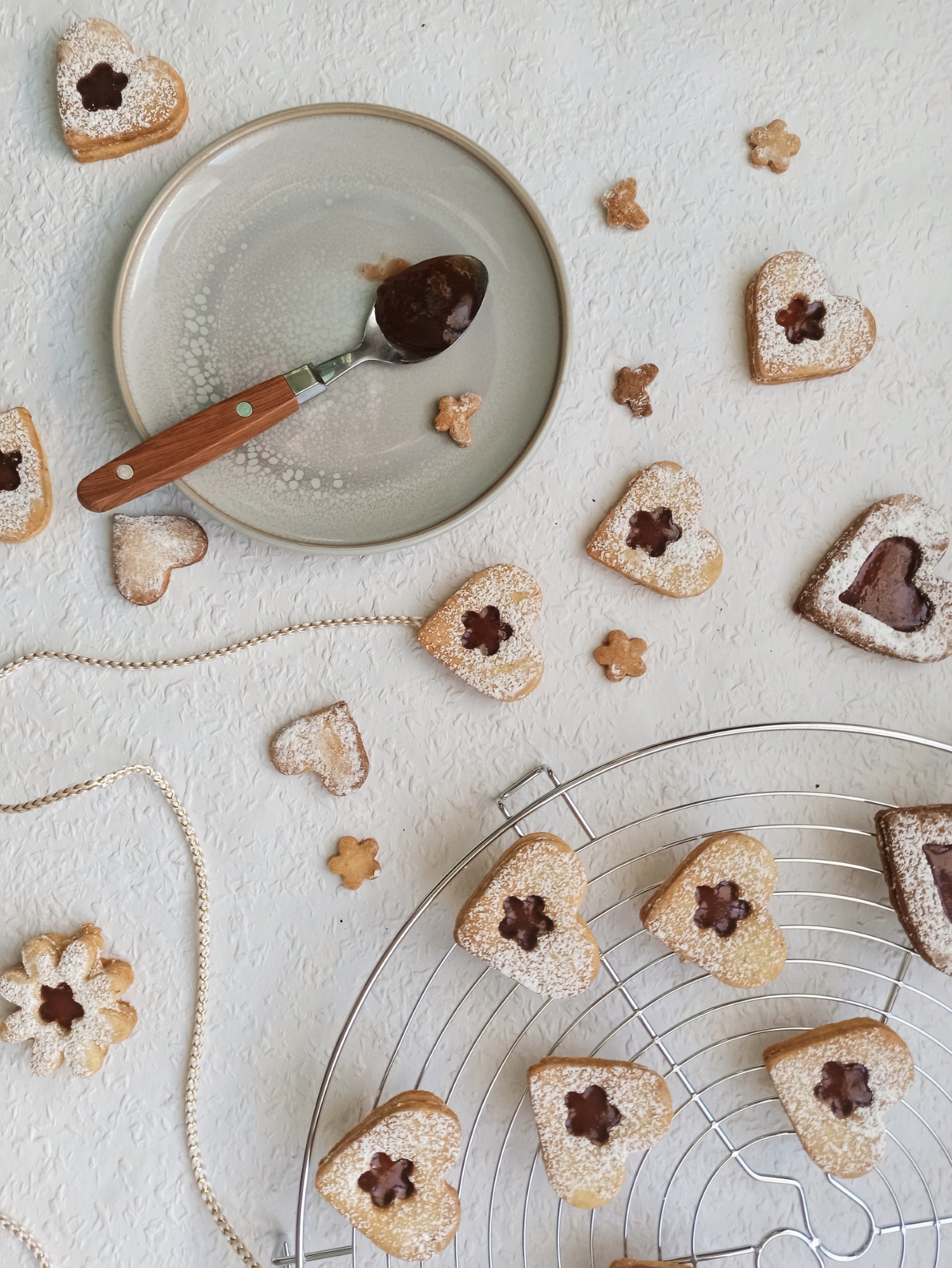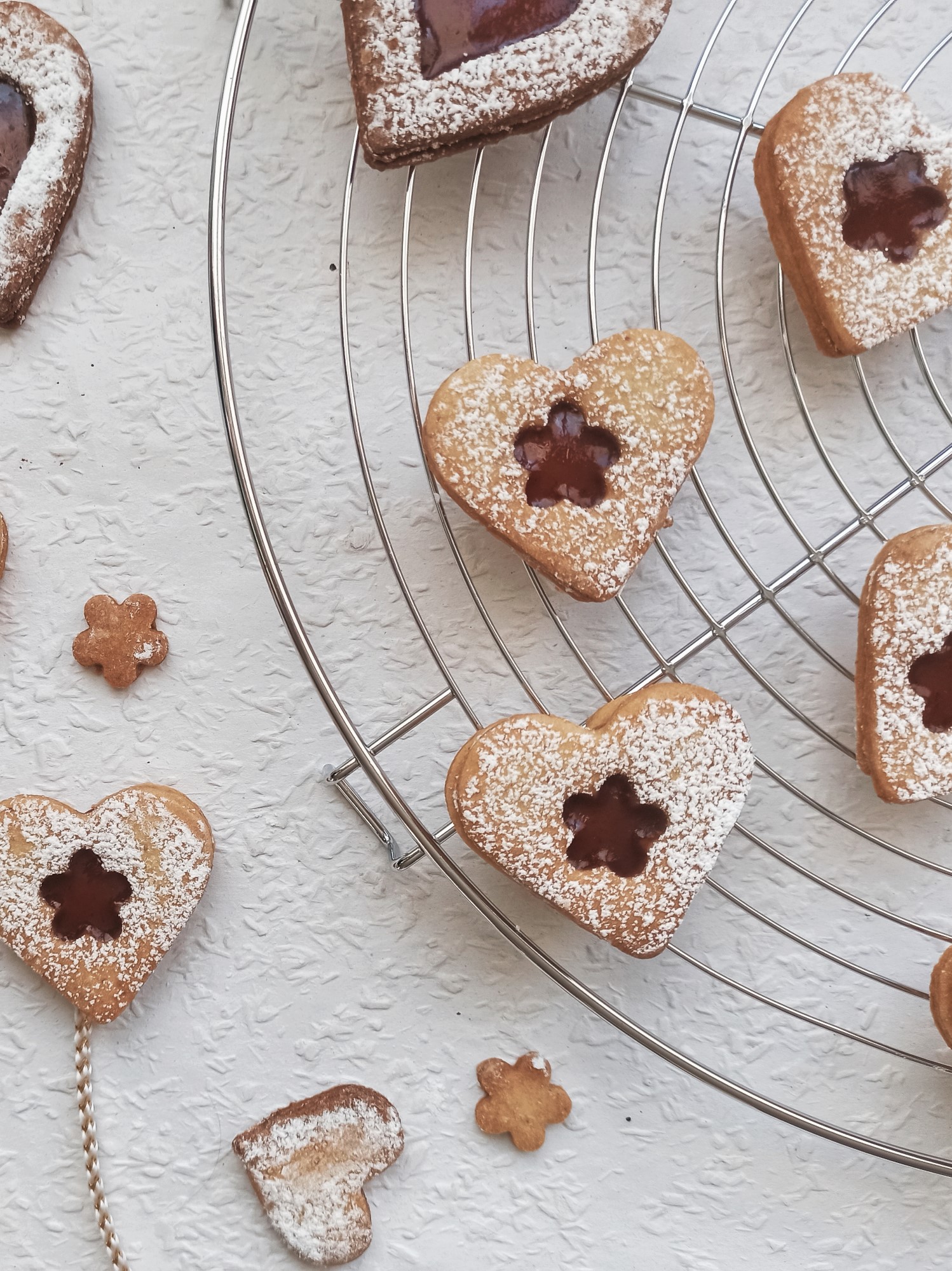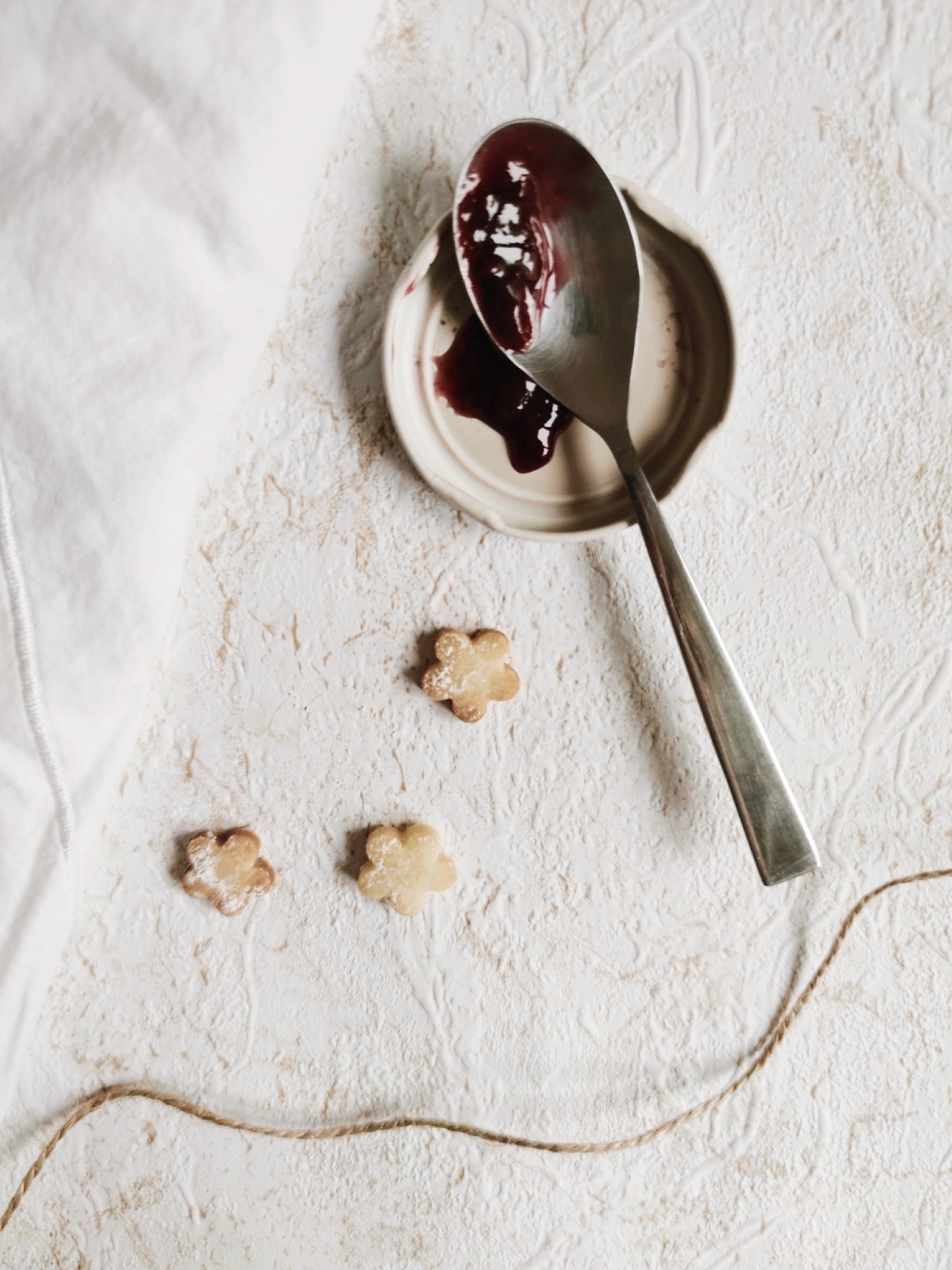 Notes:
Linzer cookies are traditionally coated with jam, but you can also use Nutella or some other filling.
They can be kept in a well sealed container for several weeks.
You will get about 25 - 30 cookies from this recipe.
Linzer Cookies can be made with different types of nuts such as hazelnuts, almonds, and walnuts, which are ground and added to the dough for added flavor and texture.
Fun Facts:
They are considered to be the oldest known type of cookie or pastry in the world, with the first known recipe dating back to 1653.
The traditional Linzer cookie is made with a lattice crust, which is created by cutting thin strips of dough and laying them over the jam filling in a crisscross pattern.
Linzer Cookies were served at the court of Marie Antoinette, the last queen of France before the French Revolution.
Linzer Cookies are similar to other European cookies such as the German Lebkuchen and the Italian Pizzelle.