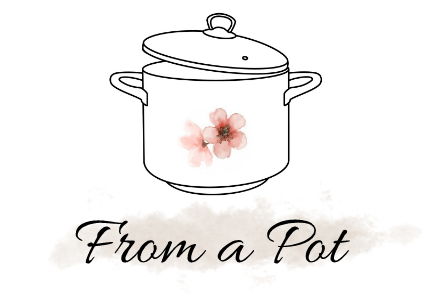 From a Pot: Basic Mashed Potatoes
Basic Mashed Potatoes
The best basic mashed potatoes recipe.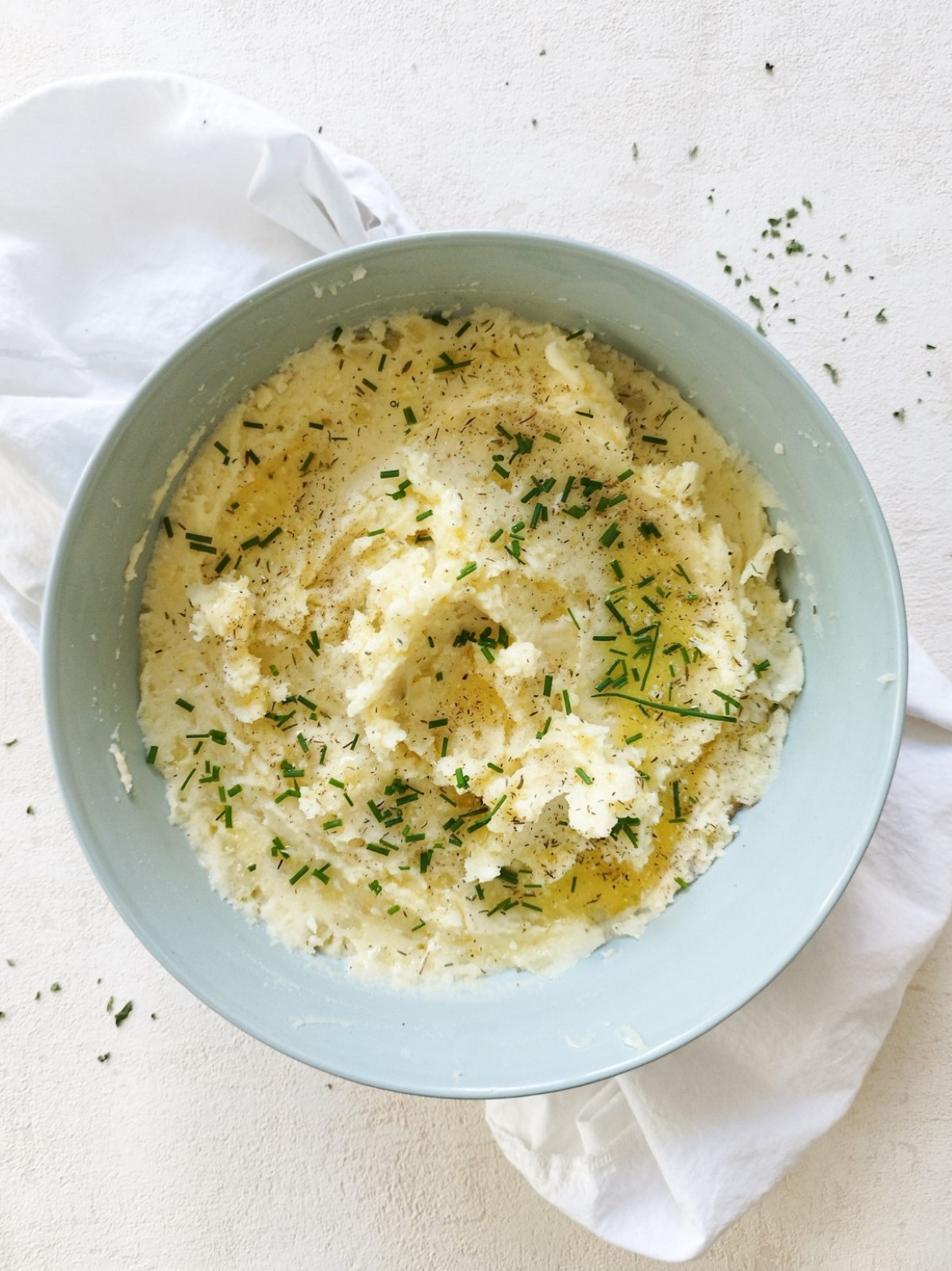 My favorite form of potatoes are mashed potatoes. I know mashed potatoes are one of the most basic recipes, but I just can't imagine having a food blog without a recipe for fluffy, delicious mashed potatoes. This is a basic mashed potatoes recipe with a twist of fresh herbs (because let's be a bit fancy). You will come back to this recipe over and over again!
Equipment
Cutting board
Bigger pot
Smaller pot
Electric hand mixer or potato ricer
Nutritional values
Shopping List

Potatoes: 500.0 g
Salt
Butter: 60.0 g
Milk: 120.0 ml
Cooking cream: 100.0 ml
Ingredients and Instructions
Field to change the scale in the recipe. The meaning of the number depends on the type of recipe and can mean the number of servings or the number of products obtained from the recipe.(Basic Mashed Potatoes )
Scale
Mashed Potatoes
Potatoes: 500 g

Salt: 2 tsp

Butter: 60 g

Milk: 120 ml

Cooking cream: 100 ml

Pepper

Chives

Thyme
Instructions
Mashed Potatoes
Peel potatoes, wash them and cut them into small even pieces.
Place them in cold salted water, be sure that there is enough water in a pot to cover them well. Start cooking them at high temperature until the water starts to boil. Then reduce the temperature and cook at a simmer for about 20 minutes, or until soft. Be careful not to overcook them.
Drain the potatoes and cover them with a kitchen towel for about a minute to catch the steam.
Heat the butter, milk and cooking cream. Avoid boiling the milk, you just want to melt the butter. Pour the milk and melted butter over potatoes while mixing them. Mix them with a hand-held electric mixer to your desired consistency.
In the end, drizzle some more butter on top and sprinkle them with pepper, chives and thyme.
Gallery: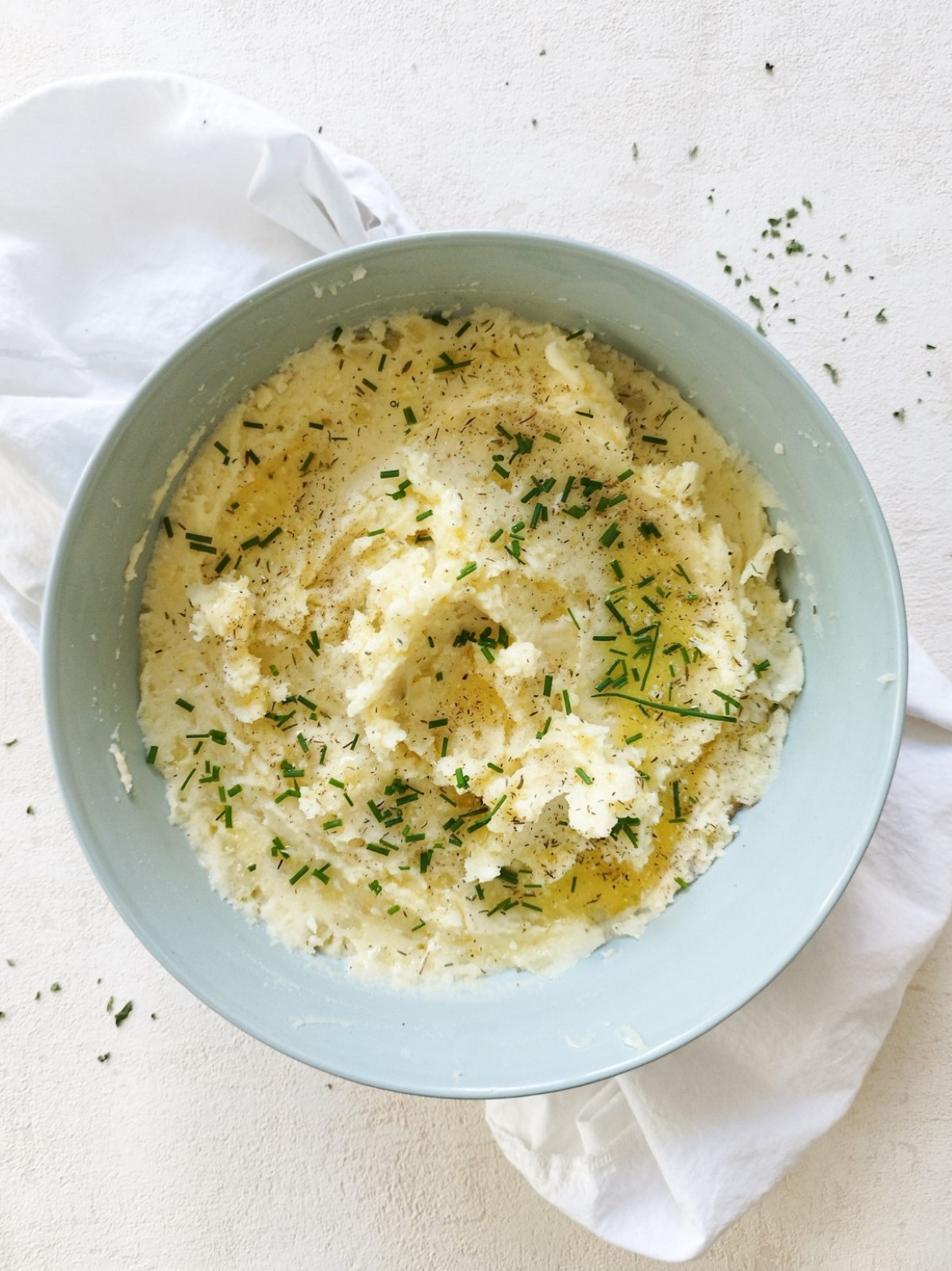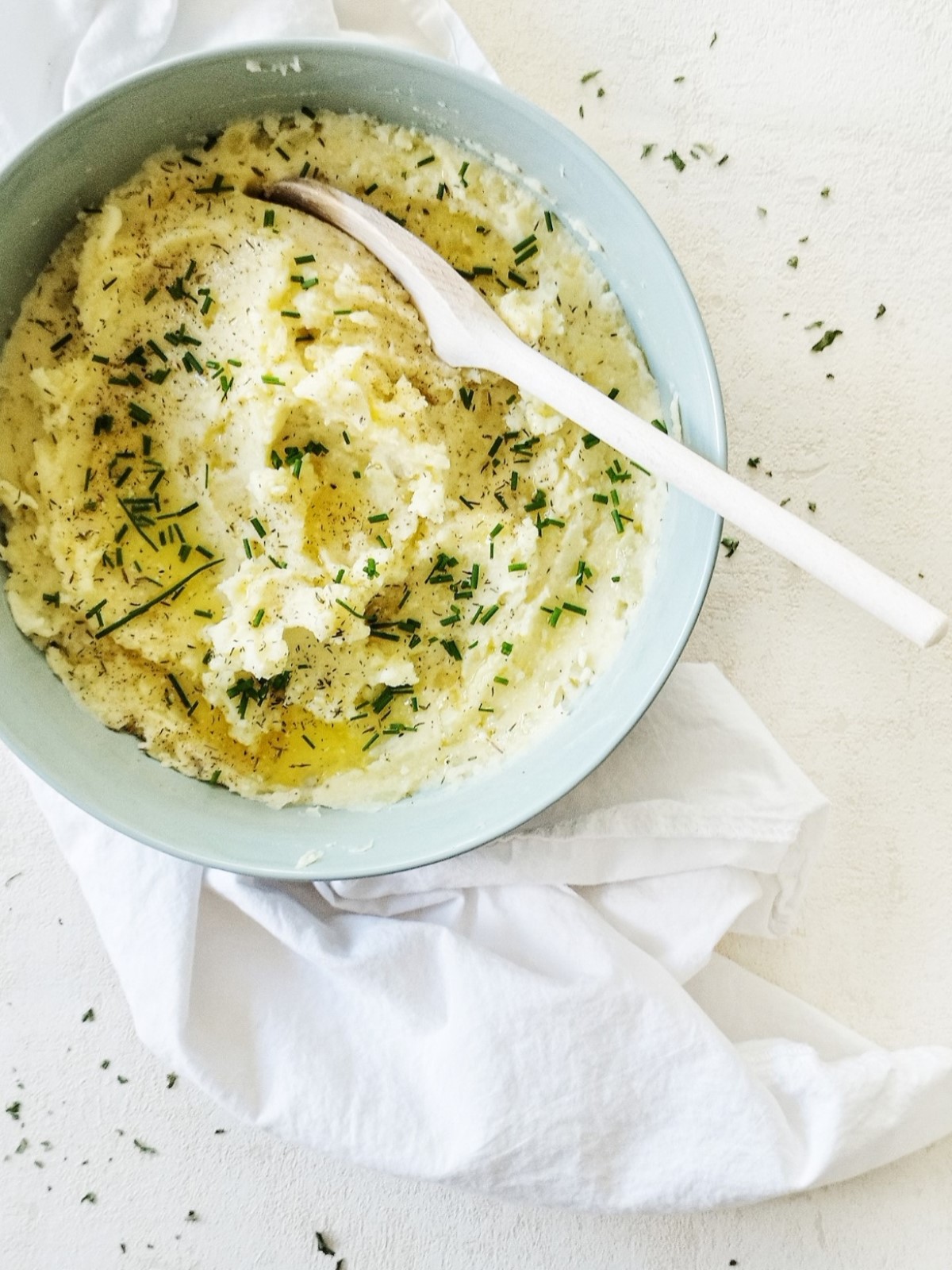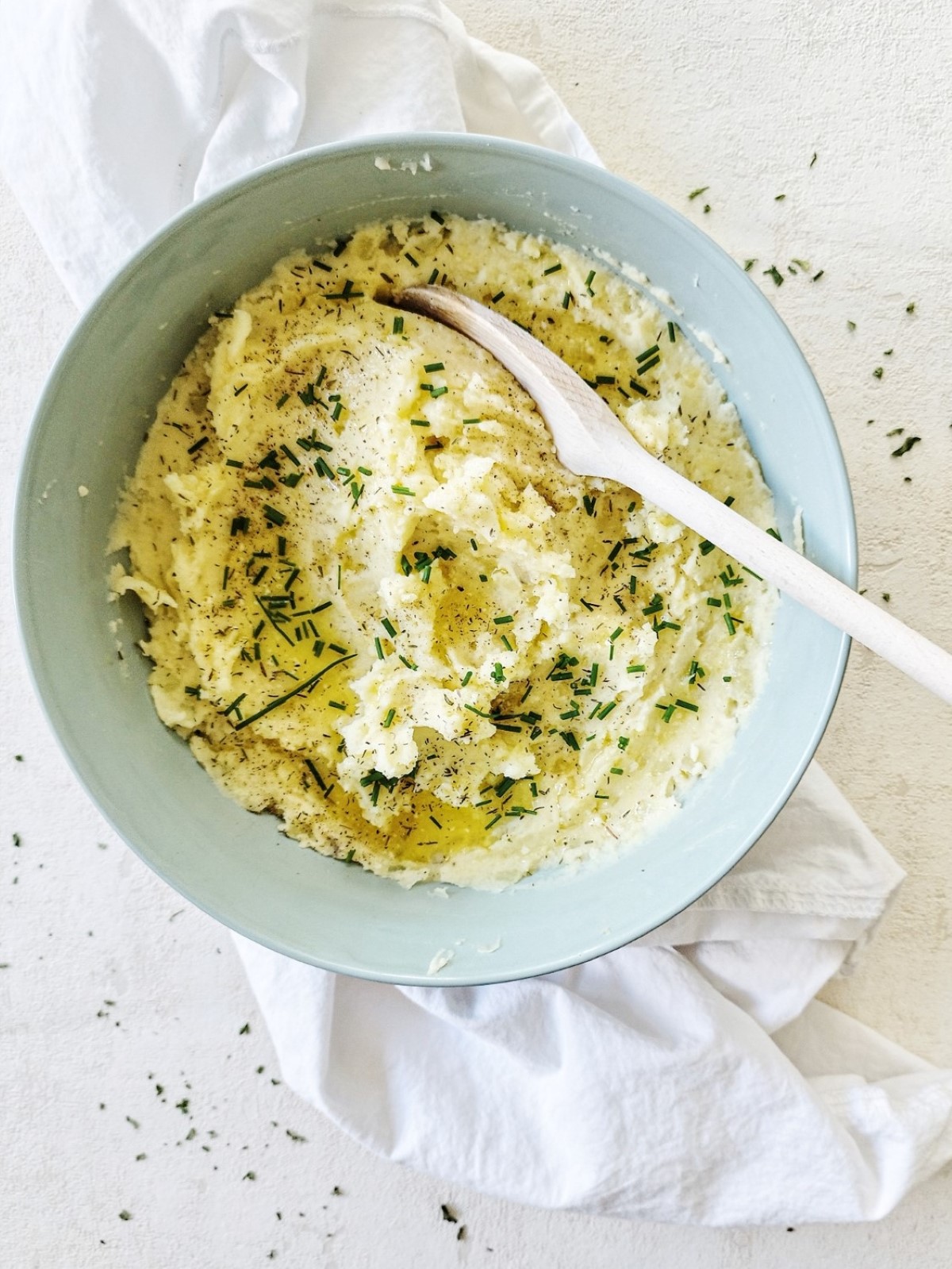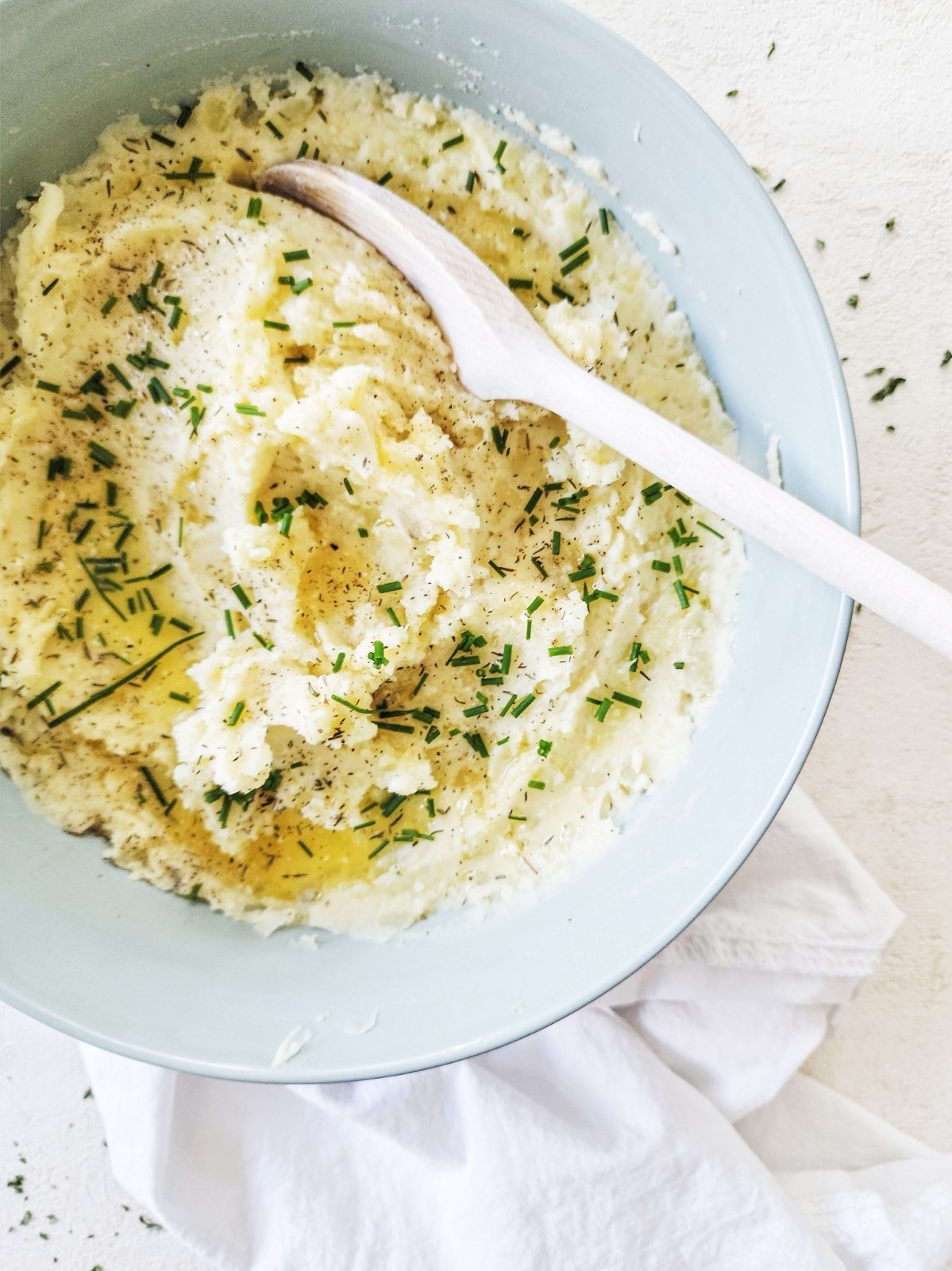 Notes:
Which potatoes do I use?
Use a variety of potatoes that are suitable for mashed potatoes, such as Yukon gold. Be careful not to use baby potatoes because they are too watery for mashed potatoes.
How to cook potatoes?
I tried to cook them in a vegetable soup broth and with garlic at some point, and they were delicious. You should try it. What's important is that you always use cold salted water or cold vegetable broth. I forgot to salt the water once and the results were not great.
What do I use for mashing potatoes?
Ihave tried countless options, my favorite and the simplest is still with a hand-held electric mixer, but be careful not to over mix. You can also use a potato ricer, strainer… Just don't use a hand blender or a regular blender, because this will make potatoes sticky. What to use also depends on how heavily mixed potatoes you want.
What to season potatoes with?
The seasoning depends mostly on the dish you offer them with. If your main dish has a very strong taste, then it is probably best to season them just with a bit of butter and salt. But if you want the potatoes to have a distinct taste, add some garlic, butter, fresh herbs, nutmeg …