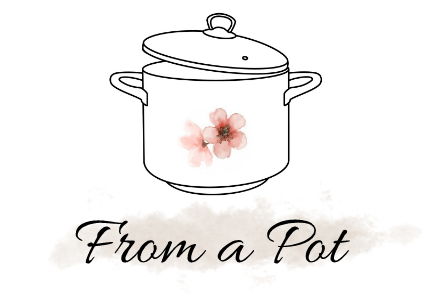 From a Pot: Vegetarian Meatballs with Tomato Sauce
Vegetarian Meatballs with Tomato Sauce
Delicious vegetarian meatballs with tomato sauce.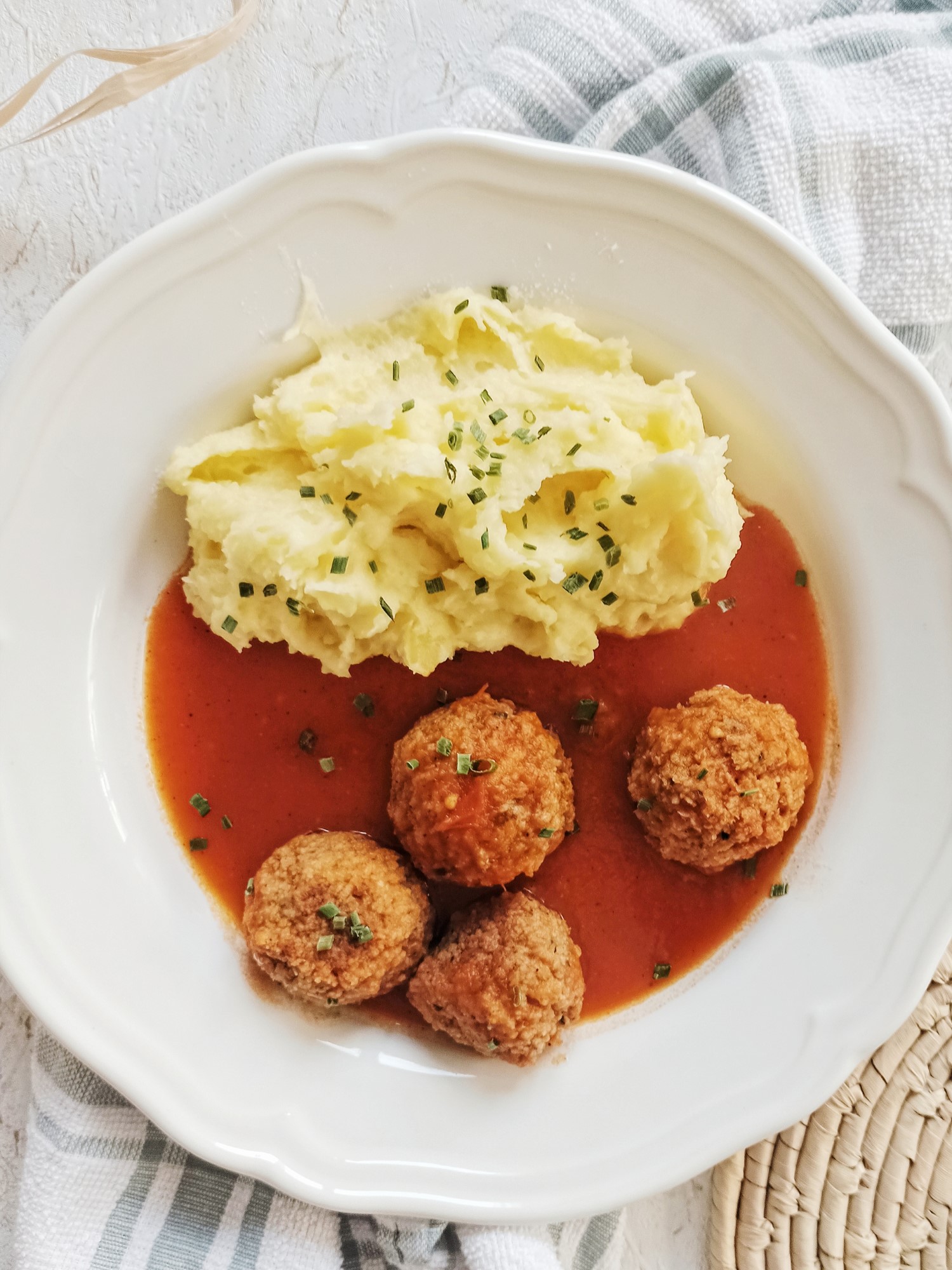 Vegetarian meatballs are a meat-free alternative to traditional meatballs. They can be served with a variety of sauces, but a classic pairing is with a tomato sauce. Vegetarian meatballs are a healthy and delicious option for those who follow a plant-based diet or are looking for a meatless meal option.
Prep Time
Total Time:
1 hour and 10 Minutes
Equipment
Baking tray
Parchment paper
Large pot
Cutting board
Knife
Blender
Nutritional values
Shopping List

Soy: 100.0 g
Rice: 40.0 g
Bread crumbs: 70.0 g
Vegetable soup base: 500.0 ml
Salt
Pepper
Parsley
Egg: 1.0
Tomatoes: 500.0 g
Onion: 1.0
Oil
Sugar
Paprika powder
Tomato paste
Ingredients and Instructions
Field to change the scale in the recipe. The meaning of the number depends on the type of recipe and can mean the number of servings or the number of products obtained from the recipe.(Vegetarian Meatballs with Tomato Sauce)
Scale
Vegetarian meatballs
Soy: 100 g

Rice: 40 g

Bread crumbs: 70 g

Vegetable soup base: 300 ml

Salt: 2 tsp

Pepper: 1 tsp

Parsley: 1 tbsp

Egg: 1
Tomato sauce
Tomatoes: 500 g

Vegetable soup base: 200 ml

Onion: 1

Oil: 1 tbsp

Sugar: 2 tbsp

Paprika powder: 2 tsp

Salt: 1 tsp

Pepper: 0.5 tsp

Tomato paste: 1 tsp
Instructions
Vegetarian meatballs
Cook the soy in a boiling soup base for about 10 minutes. Then drain it, squeeze the water out of it with a wooden spoon and wait for it to cool.
Cook rice in the boiling water for about 15 minutes. Then drain it and put it in a large bowl together with soy. Add the egg, spices, bread crumbs and mix well.
With your hands, form small balls and bake them in the oven at 200 degrees Celsius for about 20 minutes, or until golden brown.
Tomato sauce
Cut the onion and tomatoes into smaller pieces.
Heat the oil in a pan, add the onion and saute until fragrant. Then add 2 tablespoons of sugar and stir to dissolve the sugar.
Add the tomatoes and all the spices and simmer for about 2 minutes, then pour in soup base and cook for another 20 minutes.
Blend the sauce with a blender, then add in vegetarian meatballs.
Serve with mashed potatoes, bread, rice …
Gallery: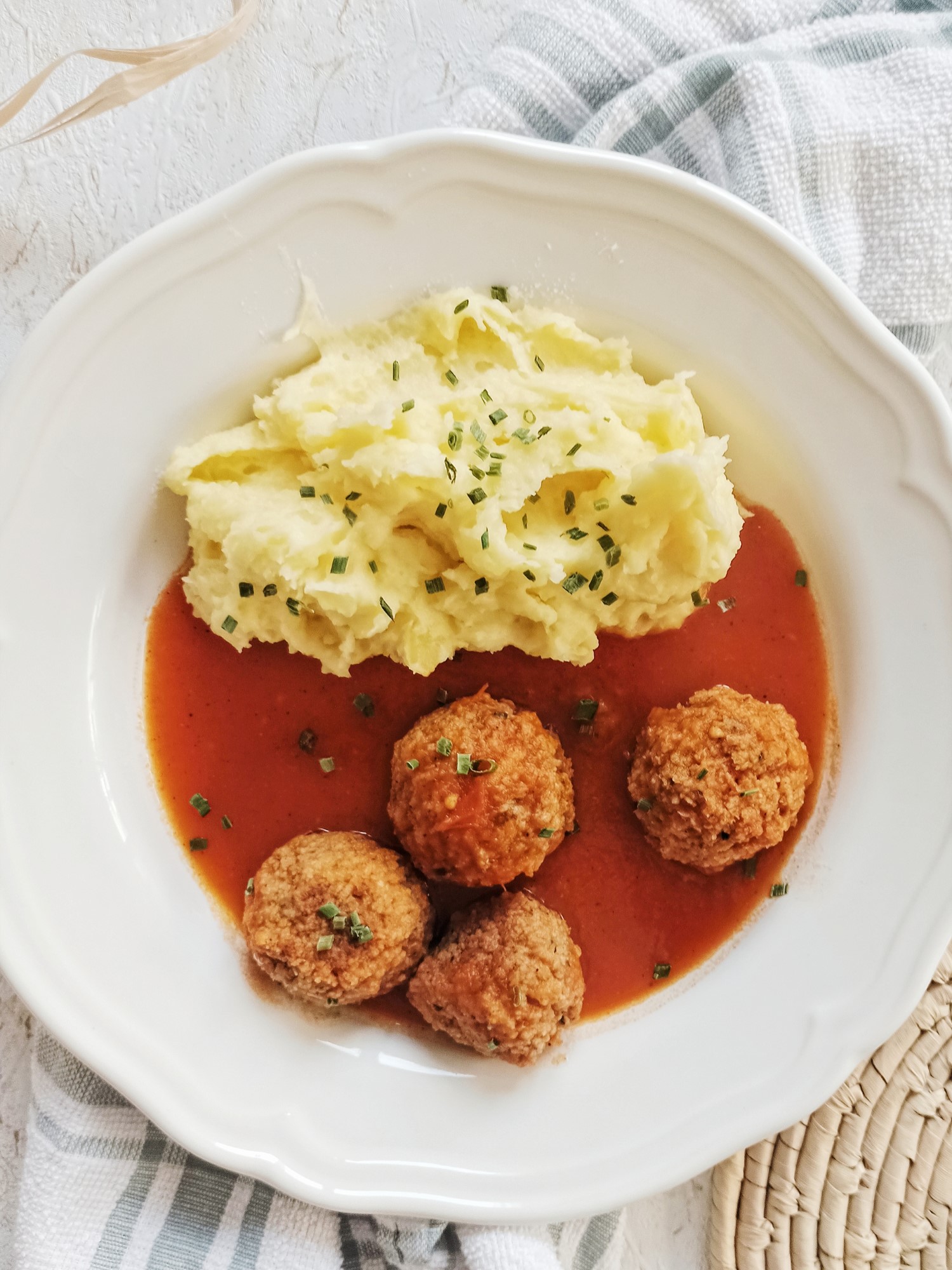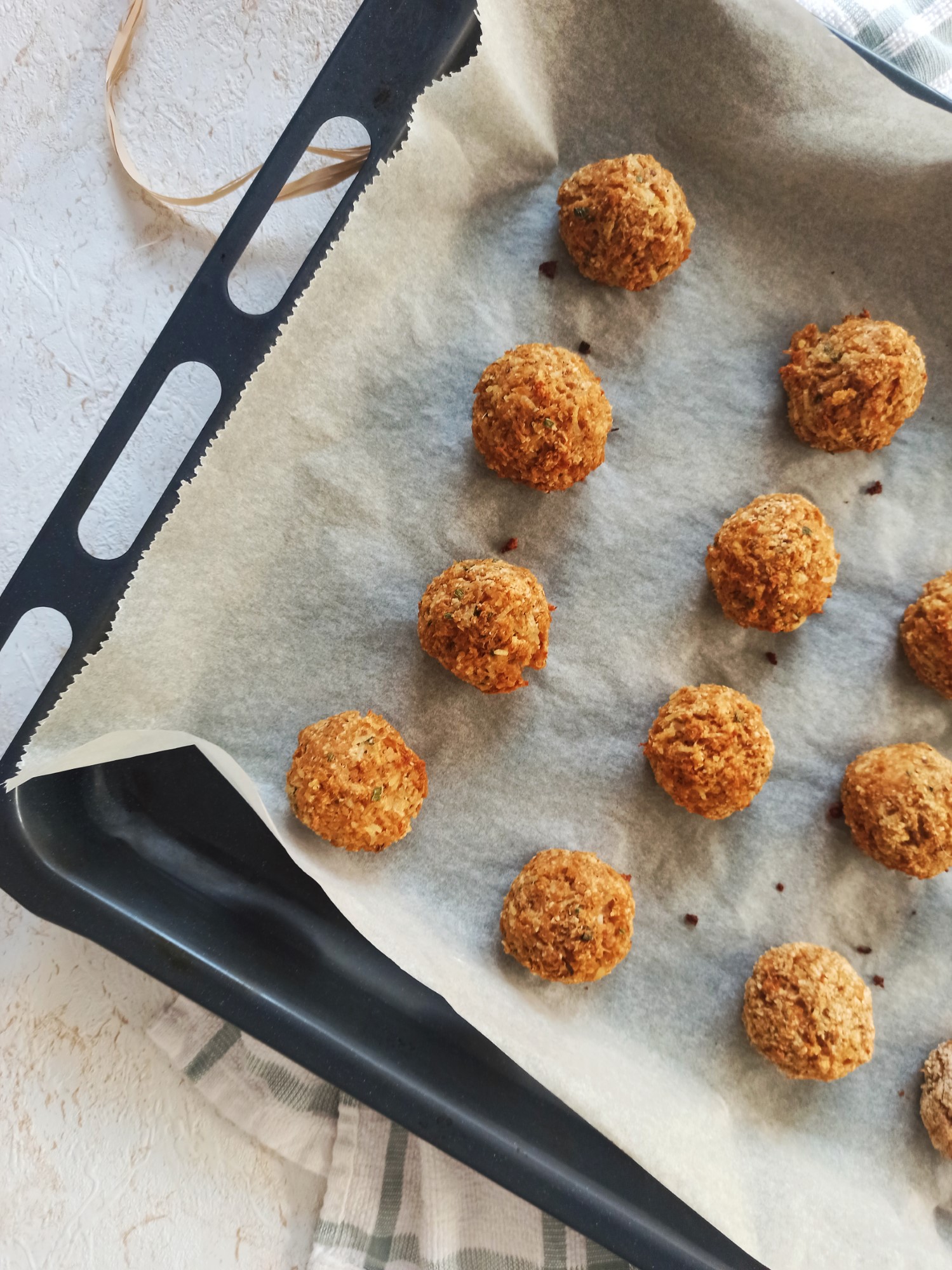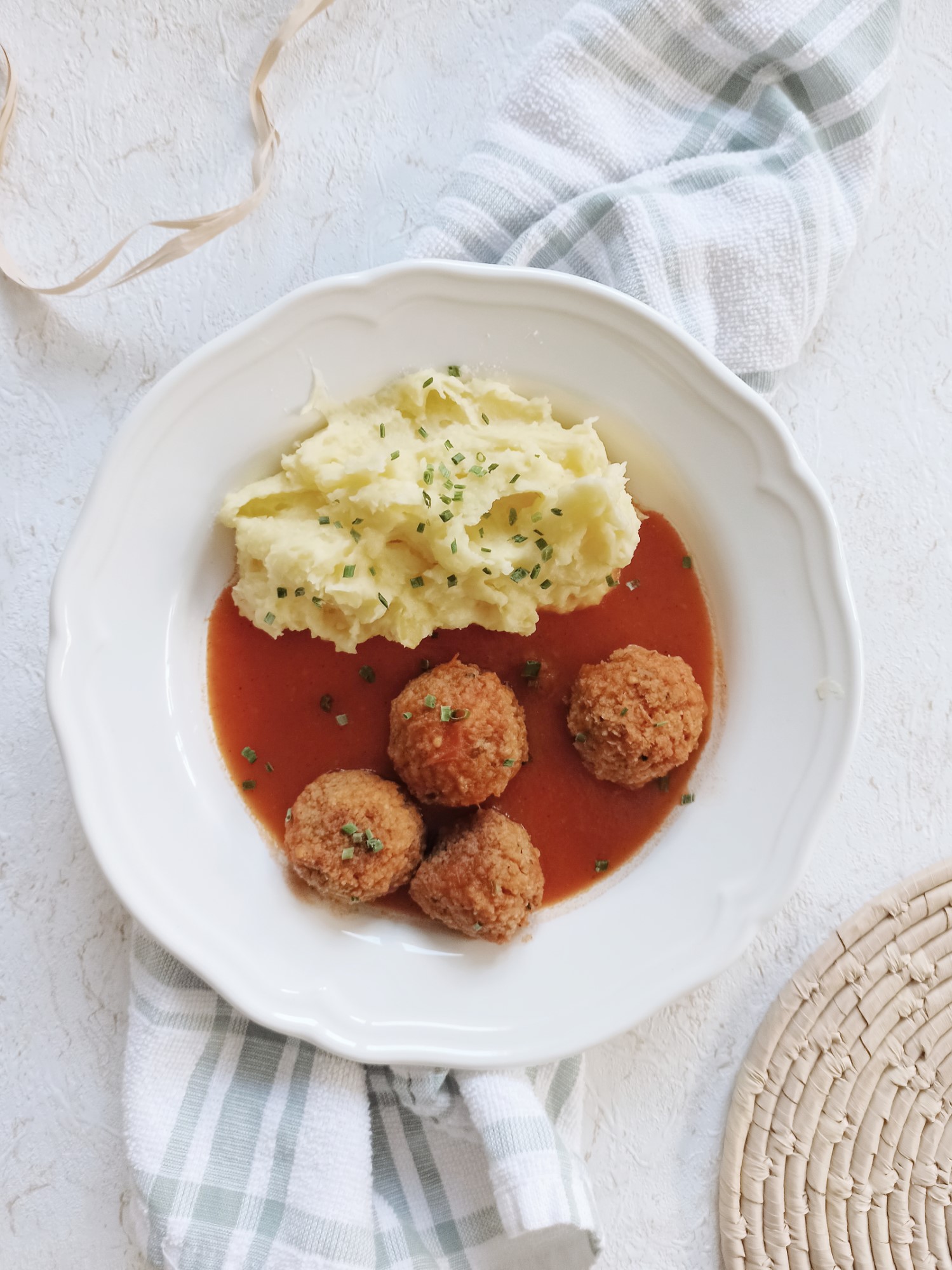 Notes:
If you can't form nice "meatballs" your soy is probably too wet. Add some more bread crumbs to it, and it should be fine.
For the vegan version of the recipe, skip the egg and add some more bread crumbs.
The amount of sugar you add will vary slightly depending on how sour your tomatoes are. Add more sugar if necessary.
You may also like:
Mashed Potatoes - Available soon
Fun Facts:
In Slovenia we have a meat version of this dish called "čufti".