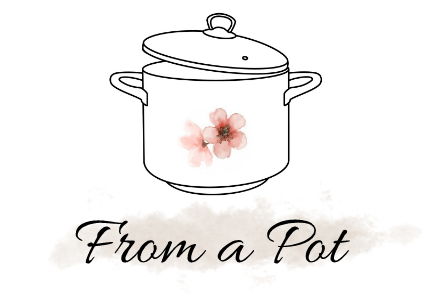 From a Pot: Potica - Slovenian nut roll
Potica - Slovenian nut roll
Potica - traditional Slovenian nut roll.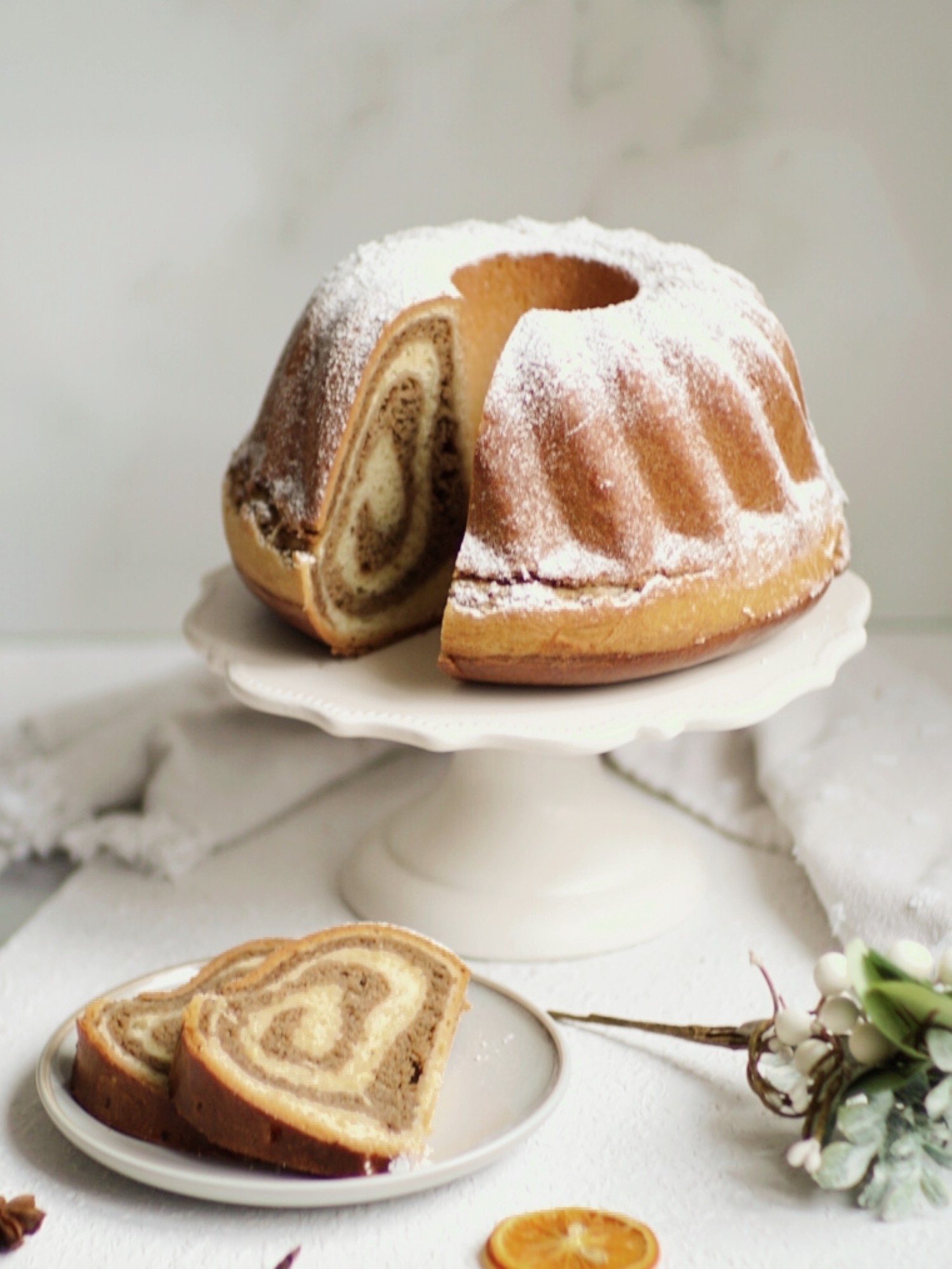 Potica is a traditional Slovenian nut roll that is usually served on major holidays such as Christmas or Easter. There are hundreds of different recipes and different fillings, but walnuts are the most traditional filling. Cottage cheese, coconut, chocolate … can also be used as a filling. Potica tastes kinda like cinnamon rolls, but better :) It's baked on a baking tray or a round baking tray called "potičnik". The waiting time is different because there are two possible ways for the dough to proof. Overnight or a standard way of proofing. I will explain more about that later. It takes time, practice, and a lot of love to make a good potica, so don't give up if it's not perfect after your first try.
Prep Time
Wait Time:
2 Hours or 12 Hours (for night potica)
Total Time:
3 Hours or 12 Hours (for night potica)
Equipment
Pot
Bowl
Wooden roller
Baking tray or potičnik
Nutritional values
Shopping List

Flour: 500.0 g
Dry yeast: 5.0 g
Salt
Sugar: 140.0 g
Egg yolks: 2.0
Rum
Butter: 150.0 g
Milk: 290.0 ml
Walnuts: 450.0 g
Coffee
Cocoa
Cinnamon
Heavy cream: 150.0 ml
Egg: 2.0
Vanilla sugar: 10.0 g
Orange juice
Ingredients and Instructions
Field to change the scale in the recipe. The meaning of the number depends on the type of recipe and can mean the number of servings or the number of products obtained from the recipe.(Potica - Slovenian nut roll)
Scale
Dough
Flour: 500 g

Dry yeast: 5 g

Salt: 1 teaspoon

Sugar: 40 g

Egg yolks: 2

Rum: 1 teaspoon

Butter: 70 g

Milk: 290 ml

Lemon zest
Filling
Walnuts: 450 g

Coffee: 1 teaspoon

Cocoa: 1 teaspoon

Rum: 2 tablespoons

Cinnamon: 0.5 teaspoon

Butter: 80 g

Heavy cream: 150 ml

Sugar: 100 g

Egg: 1

Vanilla sugar: 10 g

Orange juice: 1 tablespoon
Coating
Egg: 1

Milk: 1 tablespoon
Instructions
Dough
In a small cup mix together lukewarm milk, sugar and yeast. Then let it rest at a warm place for about 10 minutes so that the yeast activates.
Separate egg whites from egg yolks.
In a large bowl, combine flour, egg yolk then add in the yeast. Mix for about a minute and then add in the yeast, melted butter and other ingredients. Knead for about 10 to 20 minutes to get a smooth dough. Use hands or an electric mixer.
Proofing (rising the dough)
There are two options when proofing the potica, overnight and classic.
In the classic way of proofing, cover the dough with a kitchen towel and leave it to rise for one hour at room temperature (or until double the size).
Then roll out the dough on a floured tablecloth - the dough should be about 40 x 40 cm long and about 0.5 cm thick. Coat it with a walnut filling from edge to edge (leave some space at the top side), then roll it tightly into a long log.
Transfer the dough to the greased baking tray, so that the part where the dough is rolled (seam part), is looking up. After transferring the dough to the baking tray, pierce it in several places with a toothpick. Cover it with a kitchen towel and leave it to rise at room temperature for about an hour or so until the dough doubles in size.
In the overnight proofing, let the dough rest for about 15 minutes after kneading, then roll it out, coat it with the filling and transfer it to a greased baking tray. Pierce it in several places with a toothpick, cover it with a kitchen towel then leave it to rise for about 12 hours in a cold place like fridge.
Filling
Heat the heavy cream and butter until warm (but not too hot) and pour it over the walnuts. Wait for the walnuts to cool slightly before adding the egg and other ingredients. Let the filling rest for at least half an hour so that the walnuts are soaked with all the ingredients.
Coating
Before putting potica in the oven, mix one egg with a spoonful of milk and spread it over the top of potica for a shiny look.
Baking
Bake the potica in a preheated oven at 180 degrees Celsius (356 degrees F) for about 45 minutes. Then lower the temperature to 160 degrees Celsius (320 degrees F). Cover the potica with parchment paper (to keep it from burning), and bake for another 20 minutes or so until golden brown.
When you take it out of the oven, cover it with a kitchen towel and let it cool. When it's cold, invert it to a plate, then sprinkle some icing sugar on top.
Gallery: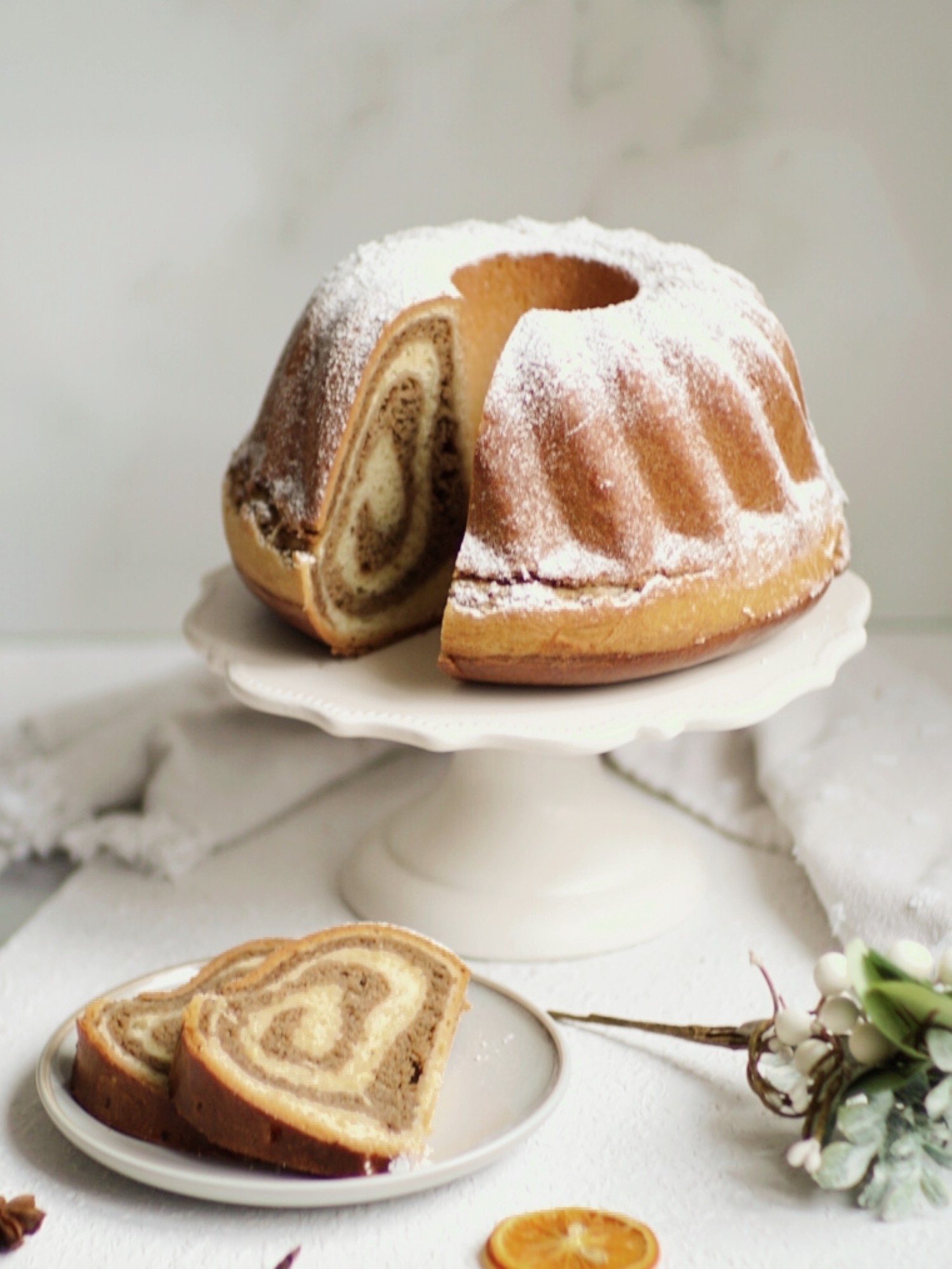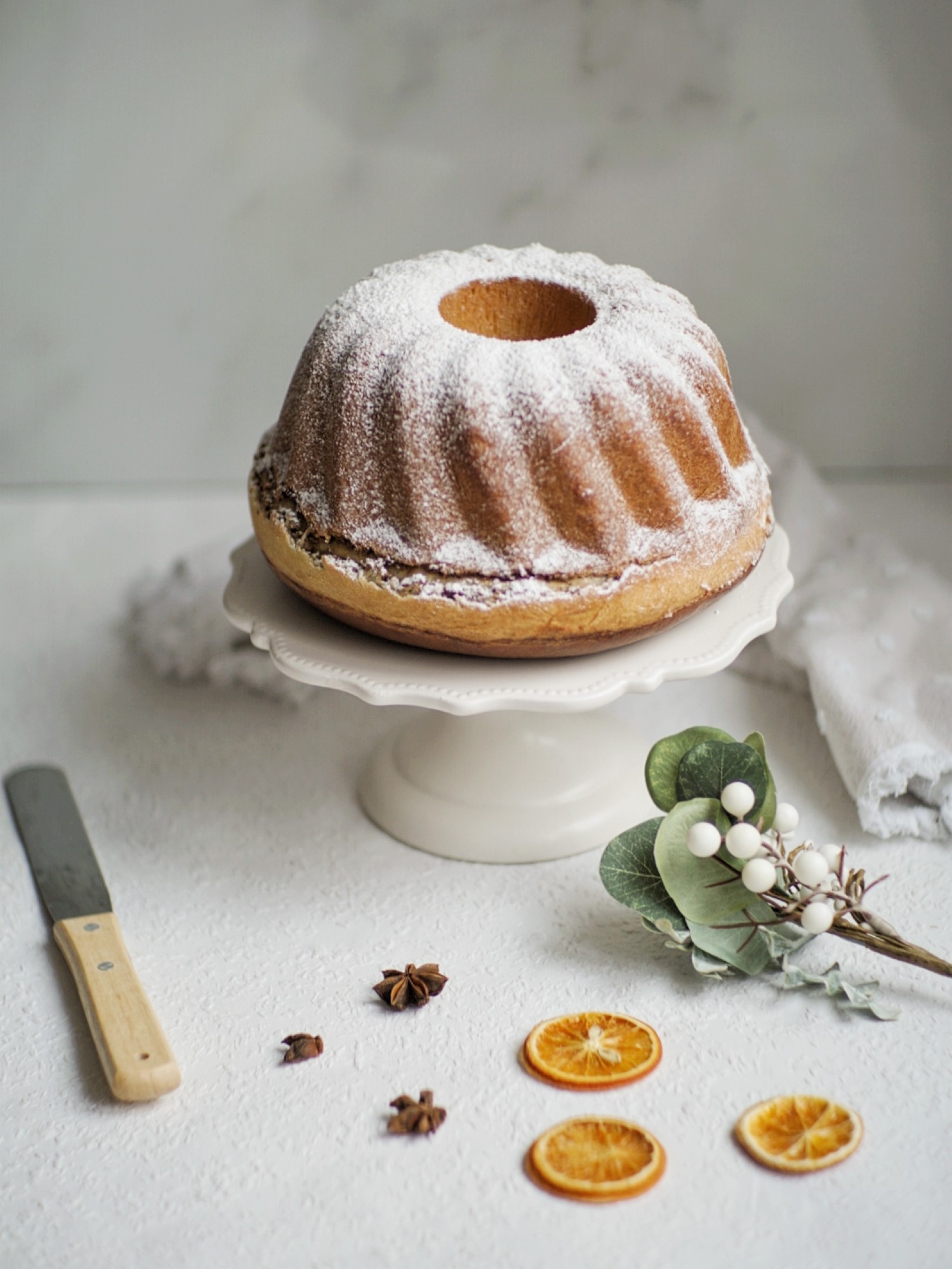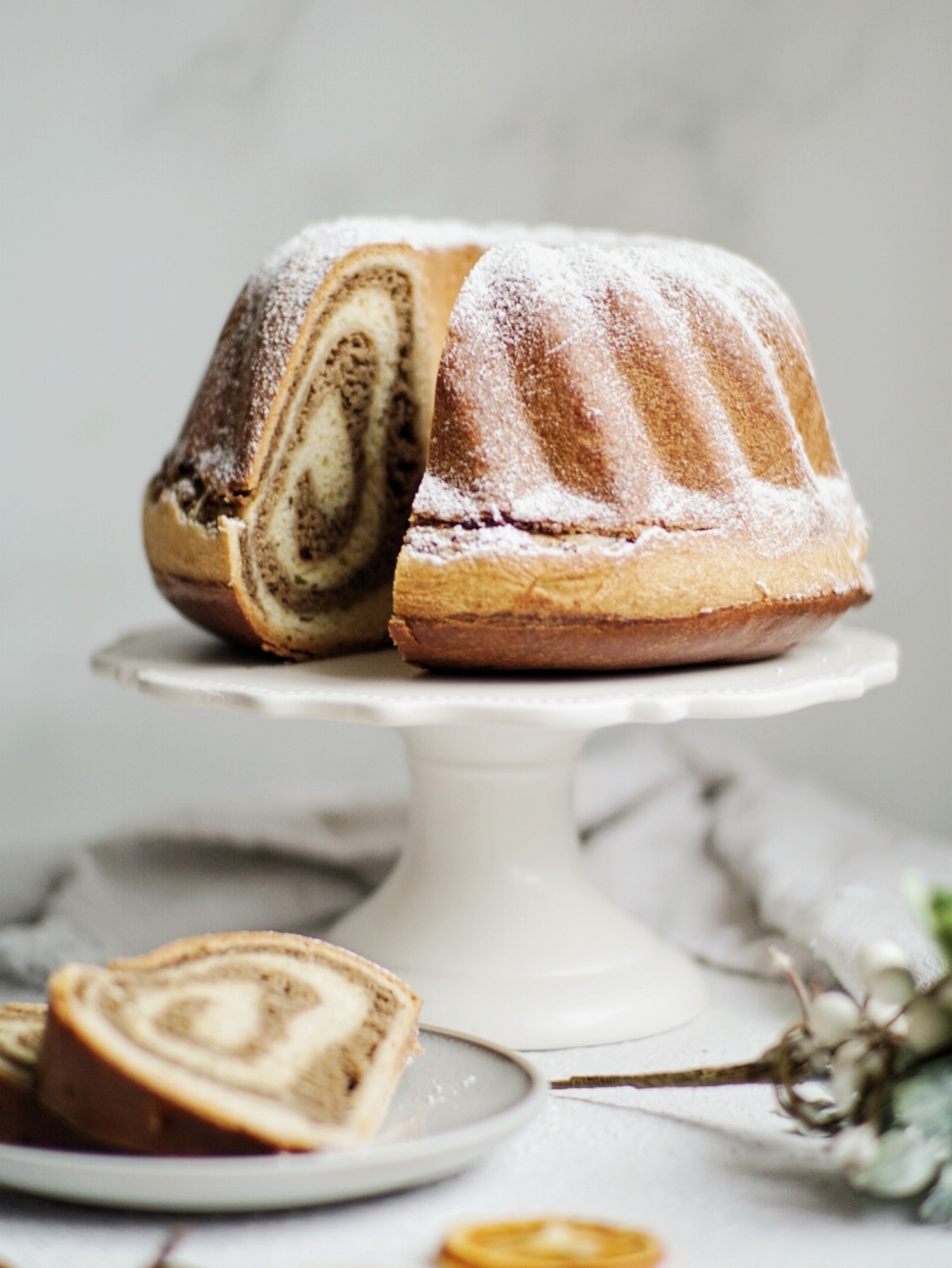 Notes:
If your potica does not succeed the first time, don't worry and try again. In Slovenia there is a saying, that a beautiful potica is one of the most difficult bakery things to make, and even the most experienced bakers sometimes fail - so keep trying.
Baking tray
Potica can be baked in an ordinary or round baking tray (intended for baking potica). This recipe is suitable for a 24 cm wide round baking tray (potičnik). If you are going to bake potica in a round baking tray, cut off the edges of the dough. With a rectangular baking tray, this is not necessary.
Yeast
When baking potica, you can of course use fresh yeast instead of dry yeast.
Cracks: It often happens that potica cracks along the edges. There can be several reasons for that: one of them is that the walnut fill is spread right up to the edge of the dough (leave a few centimeters of space to the edge if you want to prevent this), or the dough was not proofed enough.
Storing
Potica can be stored for about four to five days, or frozen for about two months.