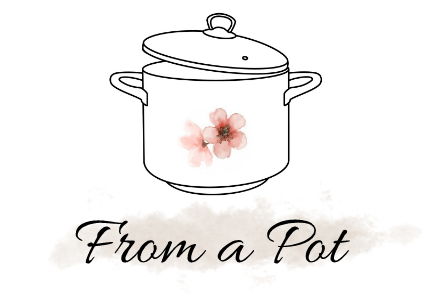 From a Pot: Zucchini Muffins with Chocolate
Zucchini Muffins with Chocolate
Zucchini muffins with chocolate are the perfect summer dessert; they are soft, moist, and full of chocolate flavor.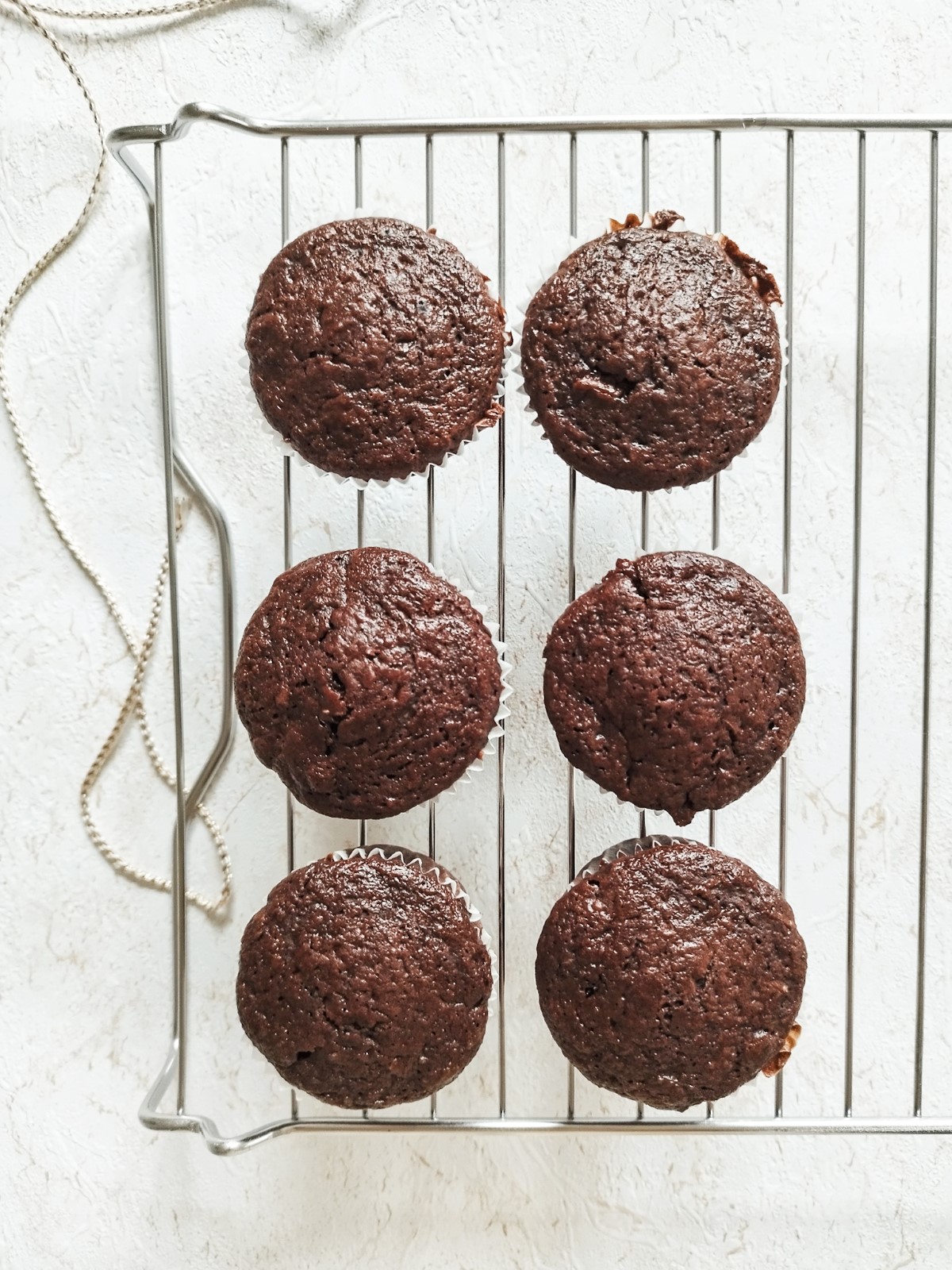 Here's a reminder that zucchini 100% belongs in your baked goods. I know it sounds strange, but I promise, these muffins are one of the best muffins you'll ever make, and I don't say that lightly. They're just so good. They're fluffy and moist thanks to the zucchini, they stay fresh for days and are full of chocolaty flavor with zero zucchini taste.
Every year we had so much zucchini in our garden, so I had to come up with different ways to use them. One can only eat so much zucchini soup and pasta. I know it sounds strange to use shredded zucchini in baked goods, but it's one of the best ways to add moisture to the batter without using too much oil. And you really can't tell that these muffins are loaded with zucchini.
Another thing about these muffins is that you can easily transfer them into fancy cupcakes, just decorate them with some kind of frosting or chocolate.
Equipment
Grater
Large bowl
Muffin tin
Muffin liners
Nutritional values
Shopping List

Zucchini: 130.0 g
Dark cocoa: 30.0 g
Baking powder: 10.0 g
White sugar: 100.0 g
Brown sugar: 50.0 g
Flour: 230.0 g
Egg: 1.0
Salt
Milk: 120.0 ml
Yoghourt: 60.0 g
Olive oil: 30.0 ml
Dark chocolate: 60.0 g
Ingredients and Instructions
Field to change the scale in the recipe. The meaning of the number depends on the type of recipe and can mean the number of servings or the number of products obtained from the recipe.(Zucchini Muffins with Chocolate)
Scale
Zucchini Muffins with Chocolate
Zucchini: 130 g

Dark Cocoa: 30 g

Baking powder: 10 g

White sugar: 100 g

Brown sugar: 50 g

Flour: 230 g

Egg: 1

Salt: 0.5 tsp

Milk: 120 ml

Yoghourt: 60 g

Olive oil: 30 ml

Dark chocolate: 60 g
Instructions
Zucchini Muffins with Chocolate
Shred the zucchini and squeeze out the excess water. Help yourself with a wooden spoon or a kitchen towel. Squeeze out as much water as possible.
In a large bowl, combine the eggs, milk, oil, yoghourt, sugar, and salt. Mix well until smooth. Then add in the shredded zucchini and mix to combine.
Slowly, through a sieve, add in the flour, baking powder, and cocoa powder. Mix until just combined.
Chop the chocolate into small pieces and gently, with a wooden spoon, fold it into the batter.
Line the 12 cup muffin tin with muffin liners and evenly divide the batter
into liners. Bake at 180 degrees Celsius (356 F) for about 20 minutes, or until a toothpick inserted into the middle comes out clean.
Gallery: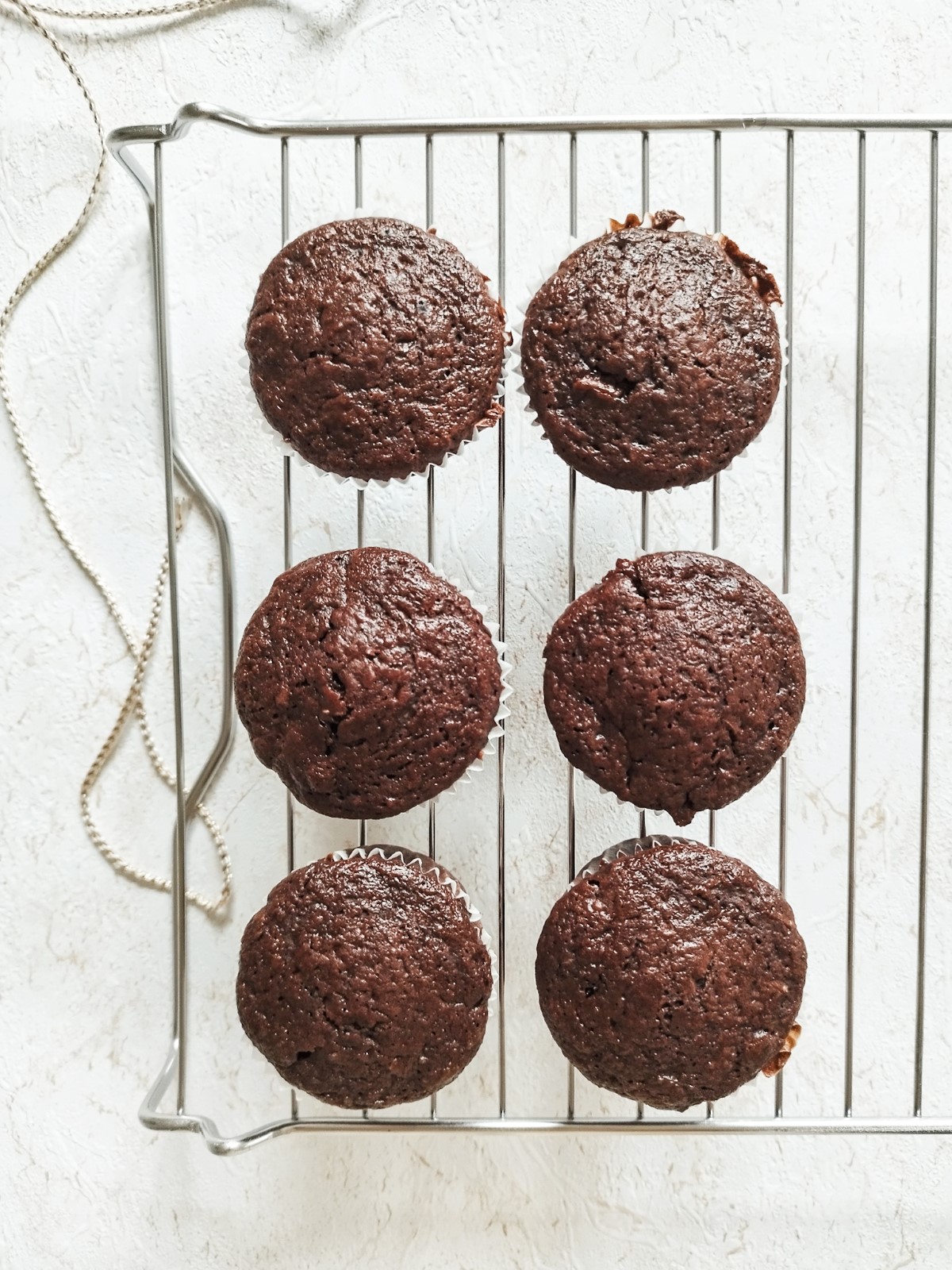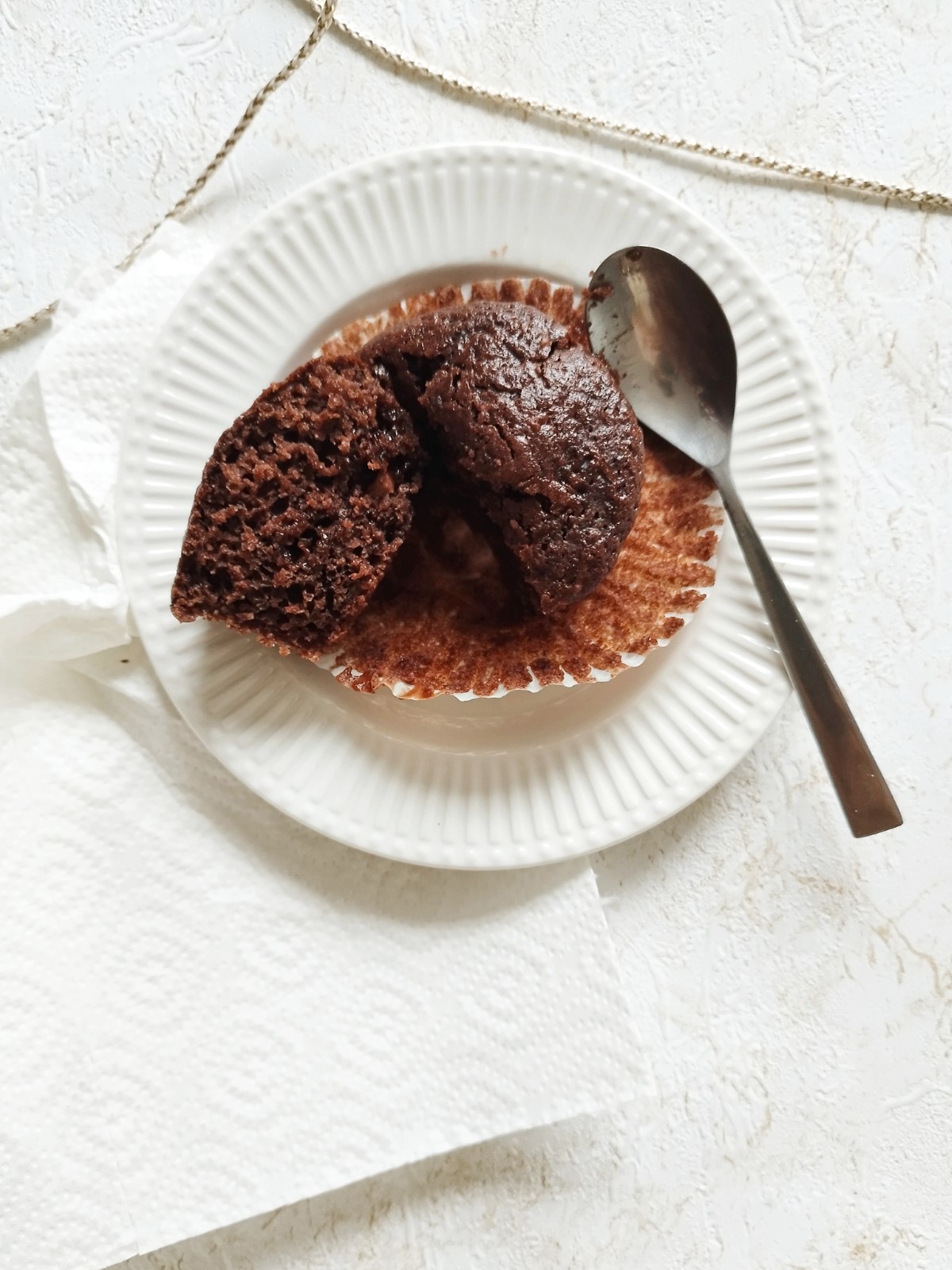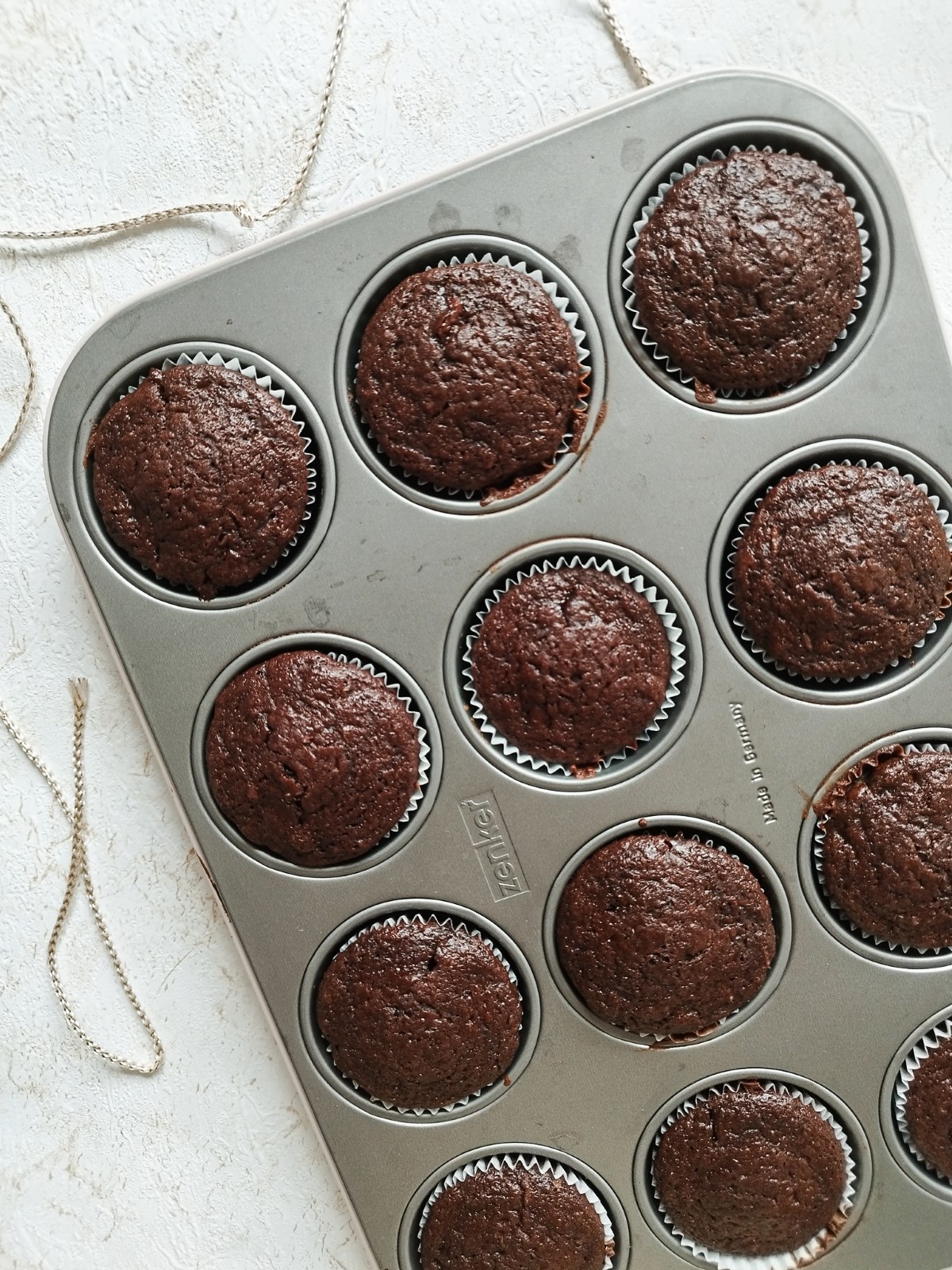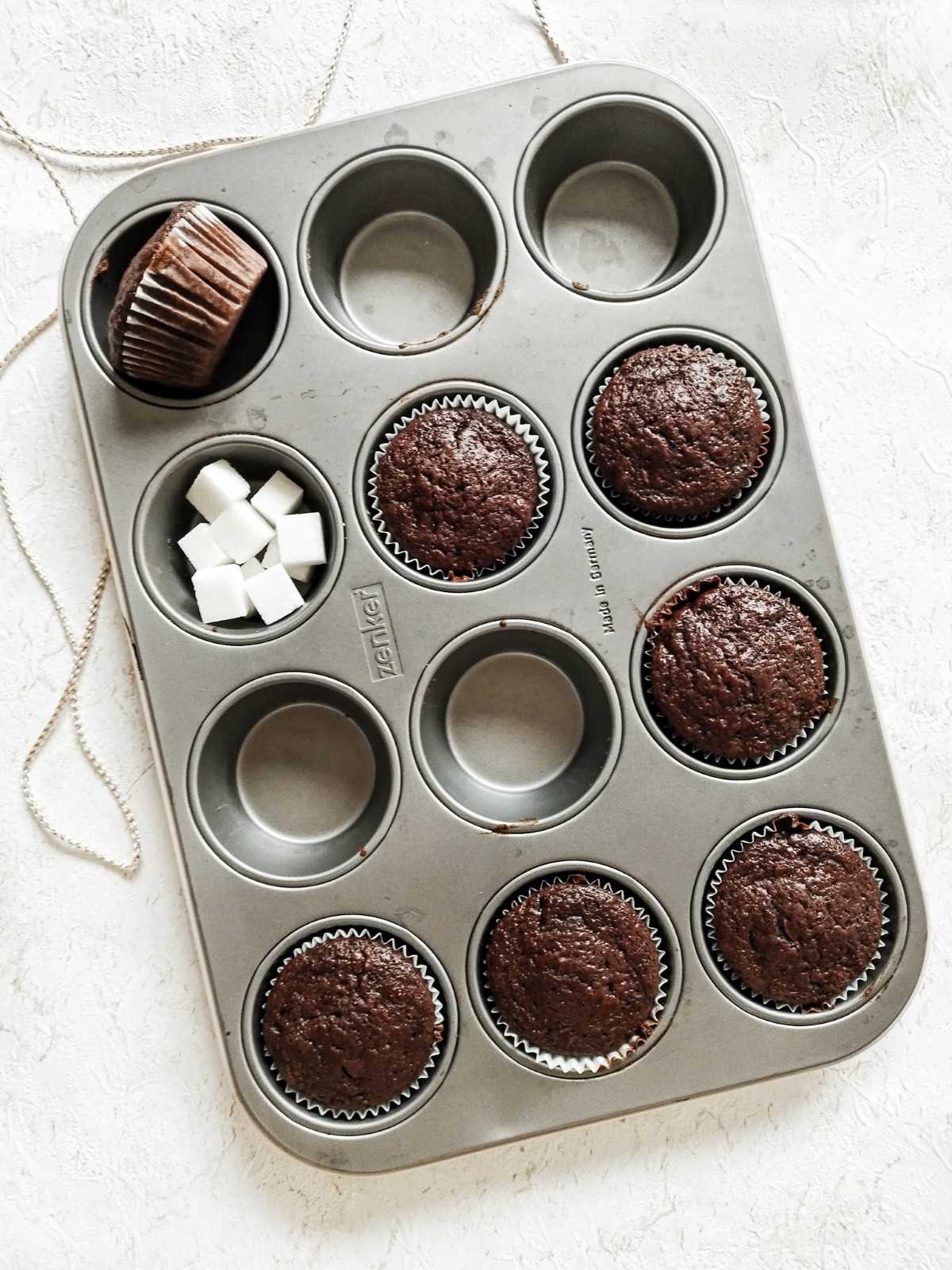 Notes:
How do I grate the zucchini?
I grate the zucchini really finely. I used the smallest grinder that I have. The texture of the muffins is much better with smaller pieces of zucchini.
Do I need to peel the zucchini?
That's up to you. I usually don't peel it.
What chocolate do I use?
I recommend you use whole chocolate and not chocolate chip, use quality chocolate, it makes all the difference.
How do I make cupcakes?
If you want to make cupcakes from these muffins, just decorate them with some kind of frosting or buttercream, or just spread some Nutella on top to make them more fancy. For the frosting, you can, for example, use 250 g of mascarpone, 1 tbsp powder sugar, and 2 tbsp Nutella. Mix the ingredients to combine.
Can I make these muffins gluten-free?
Yes, just use gluten-free flour.