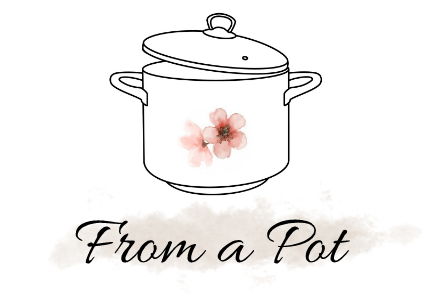 From a Pot: Homemade caramel
Homemade caramel
Homemade caramel is easy to prepare and so delicious. It's great as a topping on cupcakes, as a cake filling or just eat it by the spoon.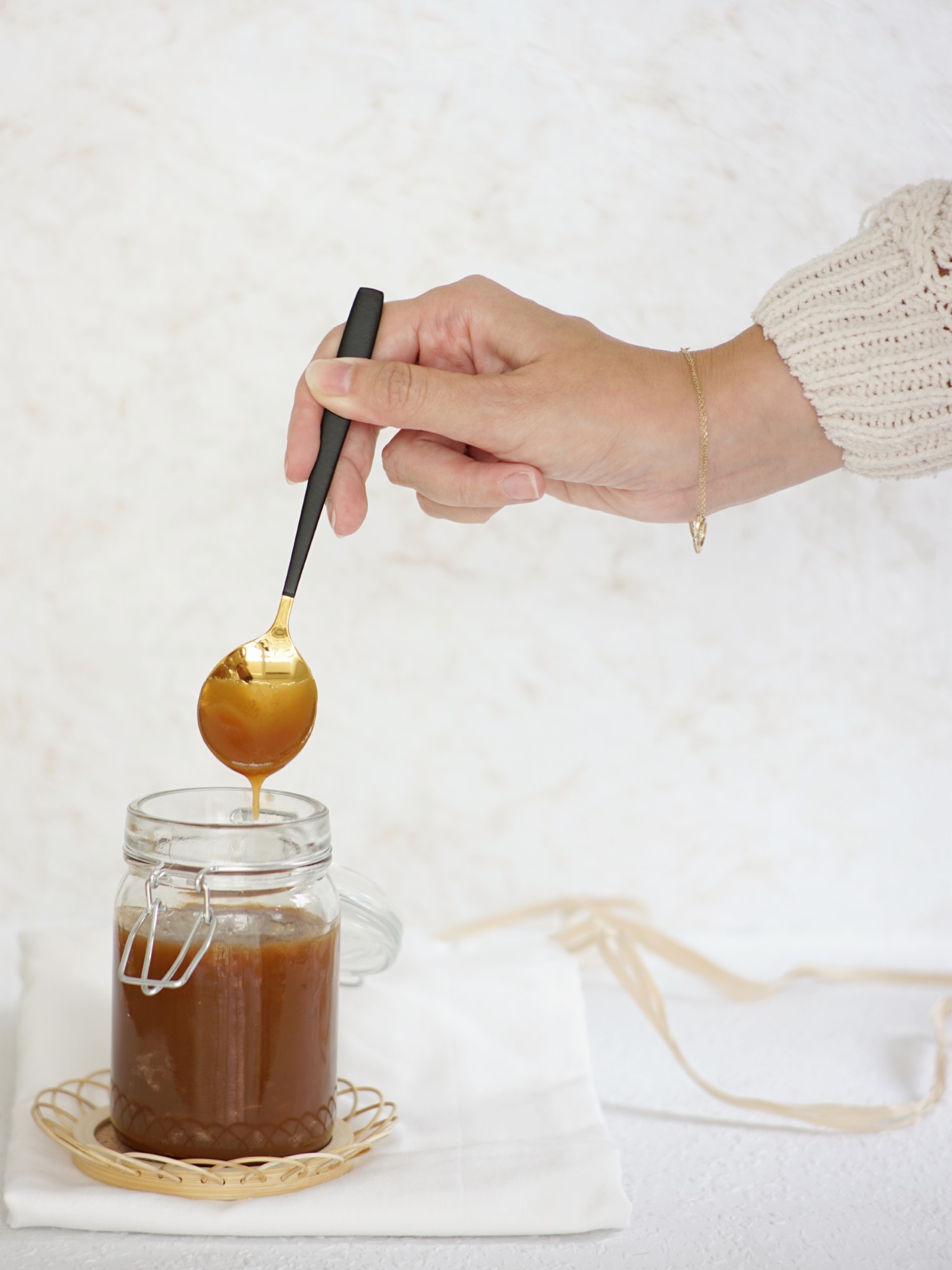 Making your own caramel is actually so easy. If you make it at home you can control the level of caramelization. For example If you want darker caramel, just let the sugar cook for a bit longer. At home you can also control the amount of salt you want to add to your caramel.
Nutritional values
Shopping List

Sugar: 200.0 g
Water: 50.0 ml
Heavy cream: 200.0 ml
Butter: 70.0 g
Salt
Ingredients and Instructions
Field to change the scale in the recipe. The meaning of the number depends on the type of recipe and can mean the number of servings or the number of products obtained from the recipe.(Homemade caramel)
Scale
Homemade caramel
Sugar: 200 g

Water: 50 ml

Heavy cream: 200 ml

Butter: 70 g

Salt: 1 tsp
Instructions
Homemade caramel
Place sugar and water into a small saucepan and heat it on medium heat. While heating, do not stir, or you will have lumps in the caramel. If there is some sugar around the edges, brush it off with a wet pastry brush or move the pan around a bit to keep the sugar heating evenly.
Cook until the sugar turns golden brown. It will take about 20 minutes for the sugar to get to the golden brown color. If you want darker caramel let it cook for a bit longer. Do not rush and let the sugar melt slovely.
Remove the pot from the stove and pour the room temperature heavy cream over the sugar and whisk well to get a smooth texture. It will take five minutes or more of whisking to dissolve all the sugar so that there will be no lumps.
Add room temperature butter to the caramel and reheat it at a medium heat to bring it to a boil. When it boils, add salt and then pour it into the jar. If you want salted caramel add more salt.
Gallery: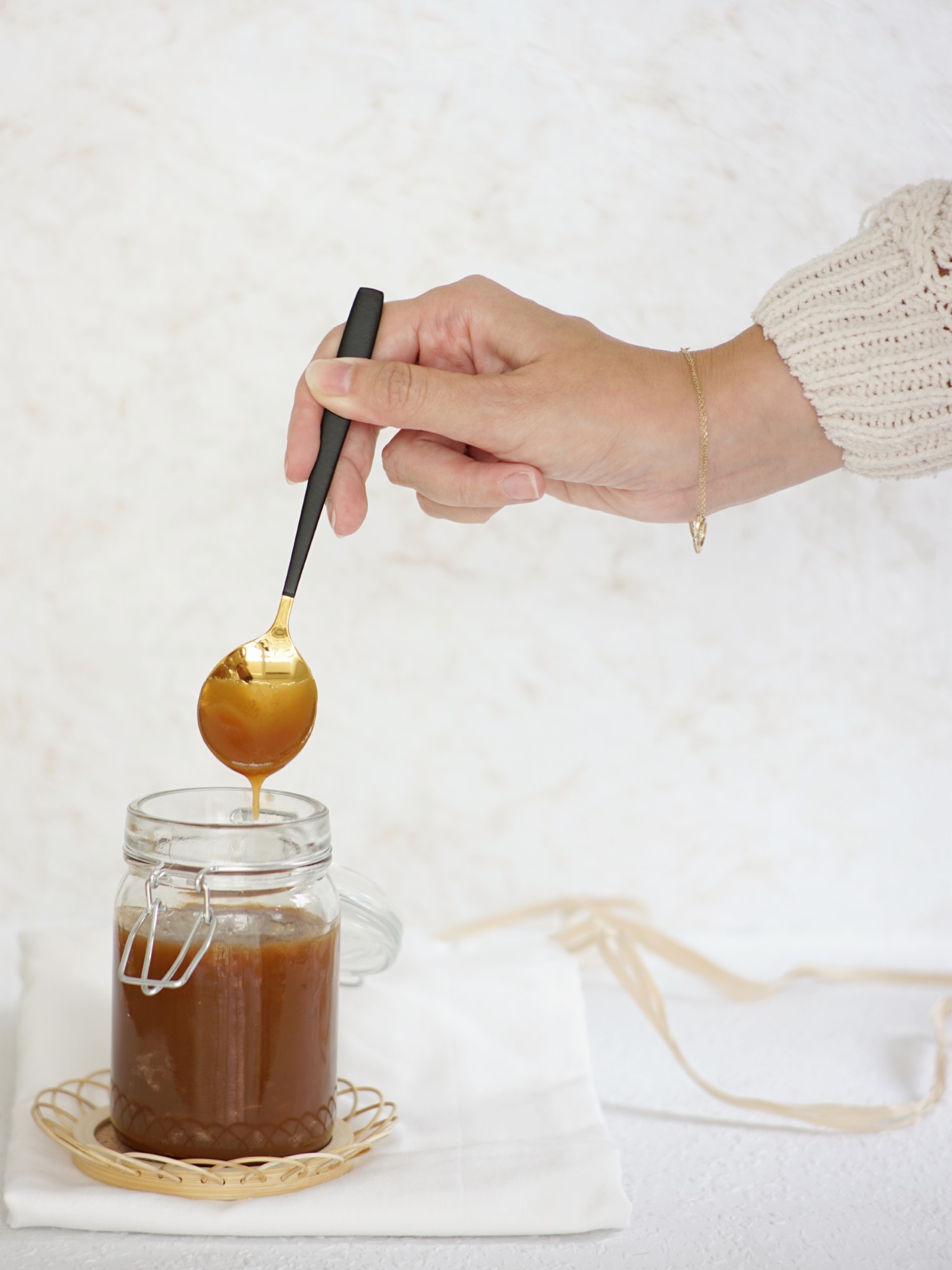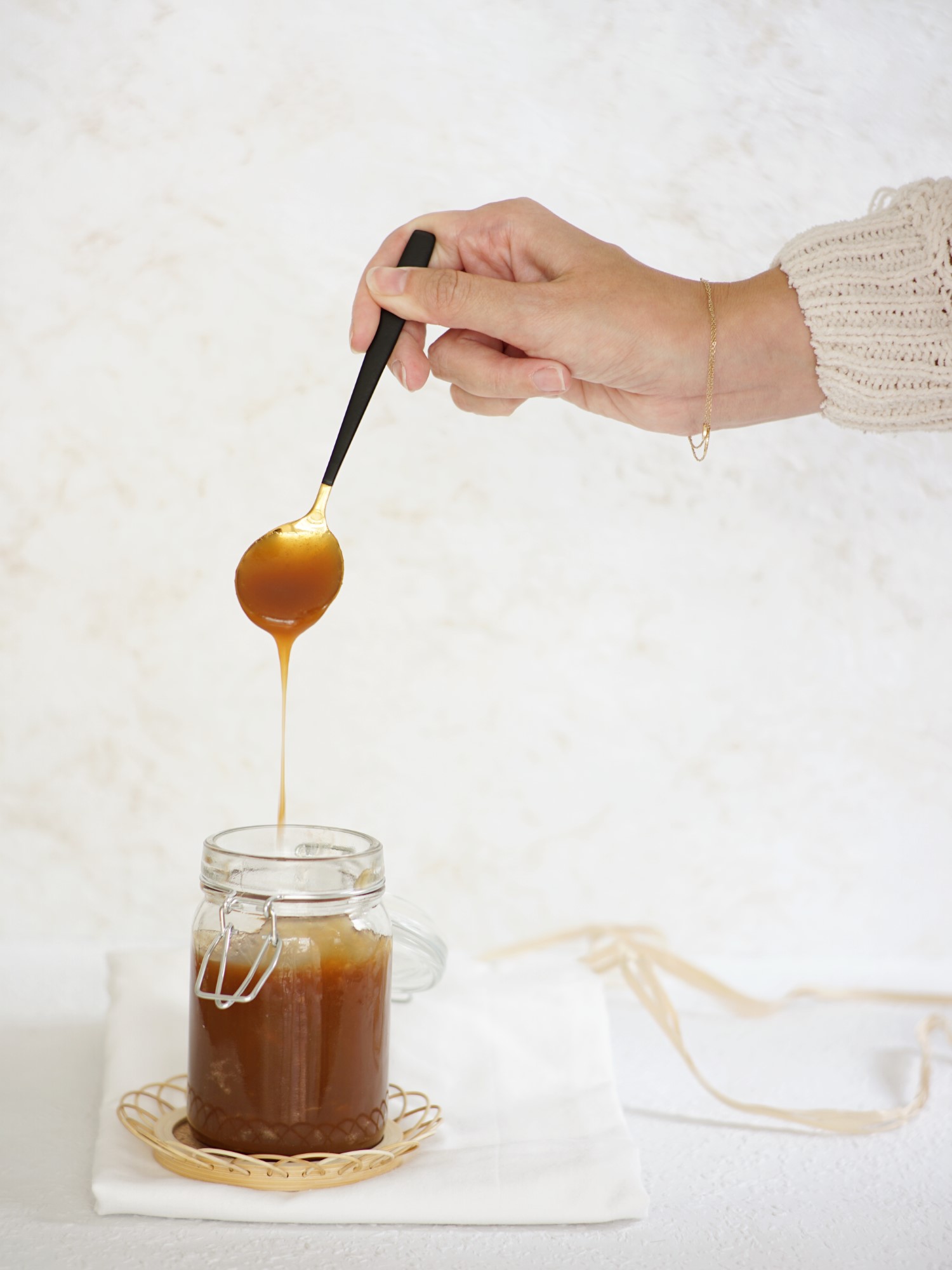 Notes:
Use room temperature cream and butter.
When cooking caramel, be very careful not to get burned, because the sugar is super hot. Be especially careful when pouring heavy cream into the sugar.
How to store caramel?
Caramel can be stored in the refrigerator in a closed jar for about 2 weeks. Once the caramel is in the fridge, it will harden slightly. If you want it to be more liquid, heat it in the microwave or put the jar in warm water.
Where can I use caramel?
You can add it to coffee, or top the ice cream and cupcakes with it. You can also use it as a topping for pies, oatmeal or just eat it by the spoon.