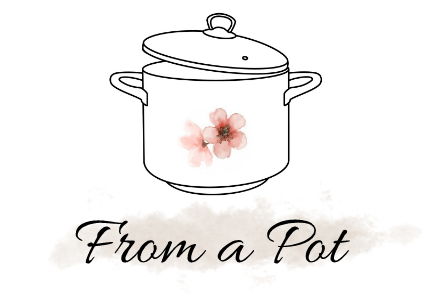 From a Pot: Snickers Cupcakes
Snickers Cupcakes
Delicious snickers cupcakes with salted caramel, peanuts and Nutella frosting.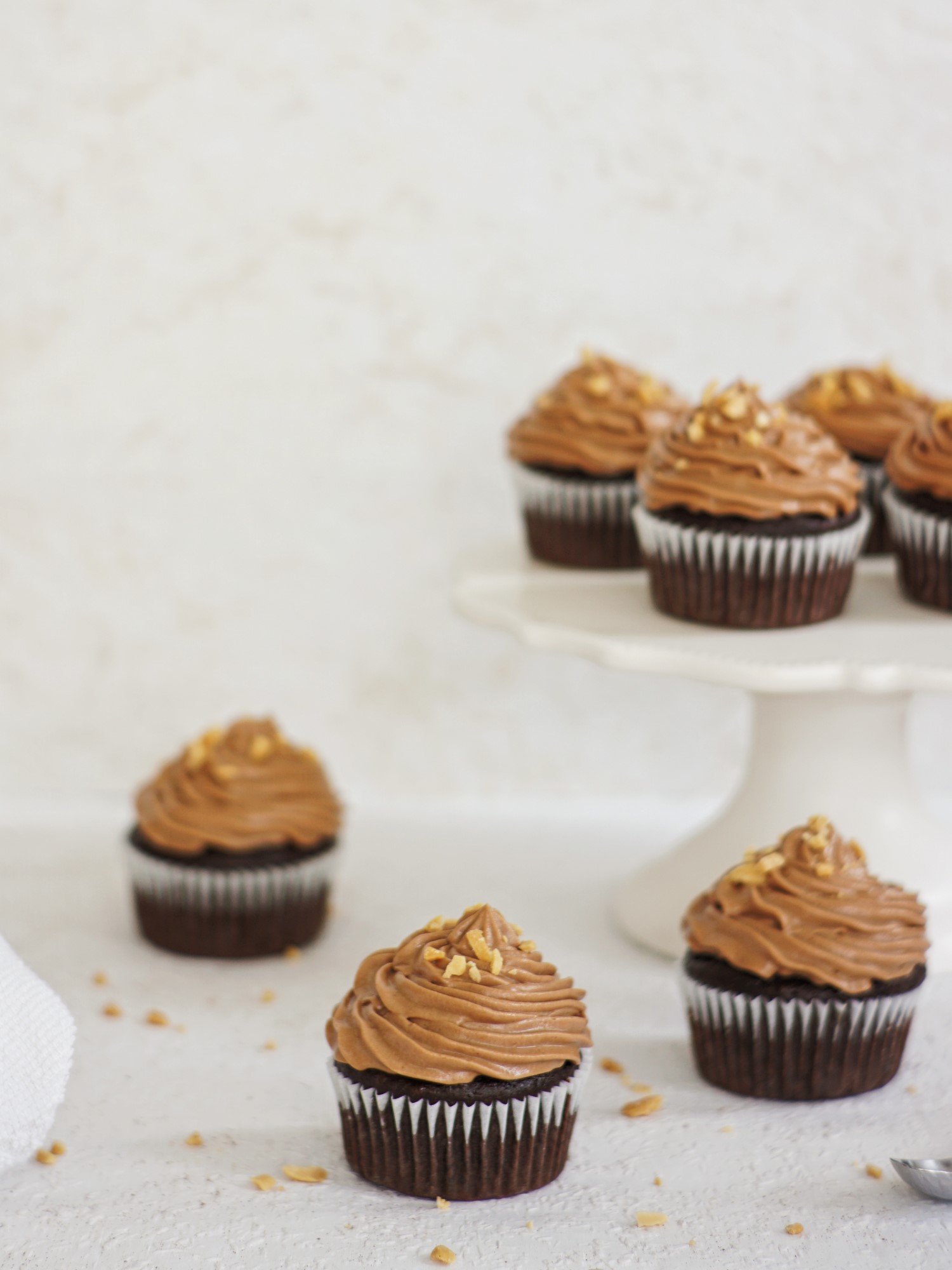 Fluffy, moist, chocolate cupcakes with caramel and peanuts pretending to be a Snickers bars.
Equipment
Muffin tray
Muffin tins
Small pot
Electric mixer
Piping bag
Scale
Nutritional values
Shopping List

Flour: 120.0 g
Dark cocoa: 40.0 g
Sugar: 160.0 g
Brown sugar: 30.0 g
Salt
Baking soda
Baking powder
Egg: 2.0
Milk: 100.0 ml
Sour cream: 40.0 g
Oil: 10.0 ml
Water: 25.0 ml
Heavy cream: 100.0 g
Butter: 30.0 g
Mascarpone: 500.0 g
Nutella: 150.0 g
Powdered sugar: 30.0 g
Peanuts
Ingredients and Instructions
Field to change the scale in the recipe. The meaning of the number depends on the type of recipe and can mean the number of servings or the number of products obtained from the recipe.(Snickers Cupcakes)
Scale
Cupcakes
Flour: 120 g

Dark cocoa: 40 g

Sugar: 60 g

Brown sugar: 30 g

Salt: 1 tsp

Baking Soda: 1 tsp

Baking powder: 1 tsp

Egg: 2

Milk: 100 ml

Sour cream: 40 g

Oil: 10 ml
Homemade Caramel
Sugar: 100 g

Water: 25 ml

Heavy cream: 100 g

Butter: 30 g

Salt: 1 tsp
Nutella Frosting
Mascarpone: 500 g

Nutella: 150 g

Powdered sugar: 30 g

Salt: 0.5 tsp
Instructions
Cupcakes
Place the wet ingredients in a large bowl and mix well. Then sift in all the dry ingredients and mix lightly until combined.
Line a muffin tray with muffin tins and fill them with batter. Don't fill them all the way to the top, fill them about ¼ cup.
Bake them at 180 degrees Celsius for about 20 minutes, then wait for them to cool.
Homemade Caramel
Put sugar and water into a small saucepan and heat on medium heat. While heating, do not stir, or you will have lumps in the caramel. If there is some sugar around the edges, brush it off with a wet pastry brush.
Cook until the sugar turns golden brown. Then remove the pot from the stove and pour the heavy cream to the sugar and mix well to get a smooth texture.
Add butter and reheat the caramel on a medium heat to bring it to a boil. When it boils, add salt and then pour it into the jar.
Nutella Frosting
Put all the ingredients in a large bowl and mix well to get a smooth frosting. Store it in the refrigerator before use.
Cupcakes Assembly
Dig holes in the middle of cupcakes, to do that help yourself with a spoon, knife or a piping bag attachment.
Fill cupcakes with salted caramel and peanuts, then decorate them with a frosting as desired.
Gallery: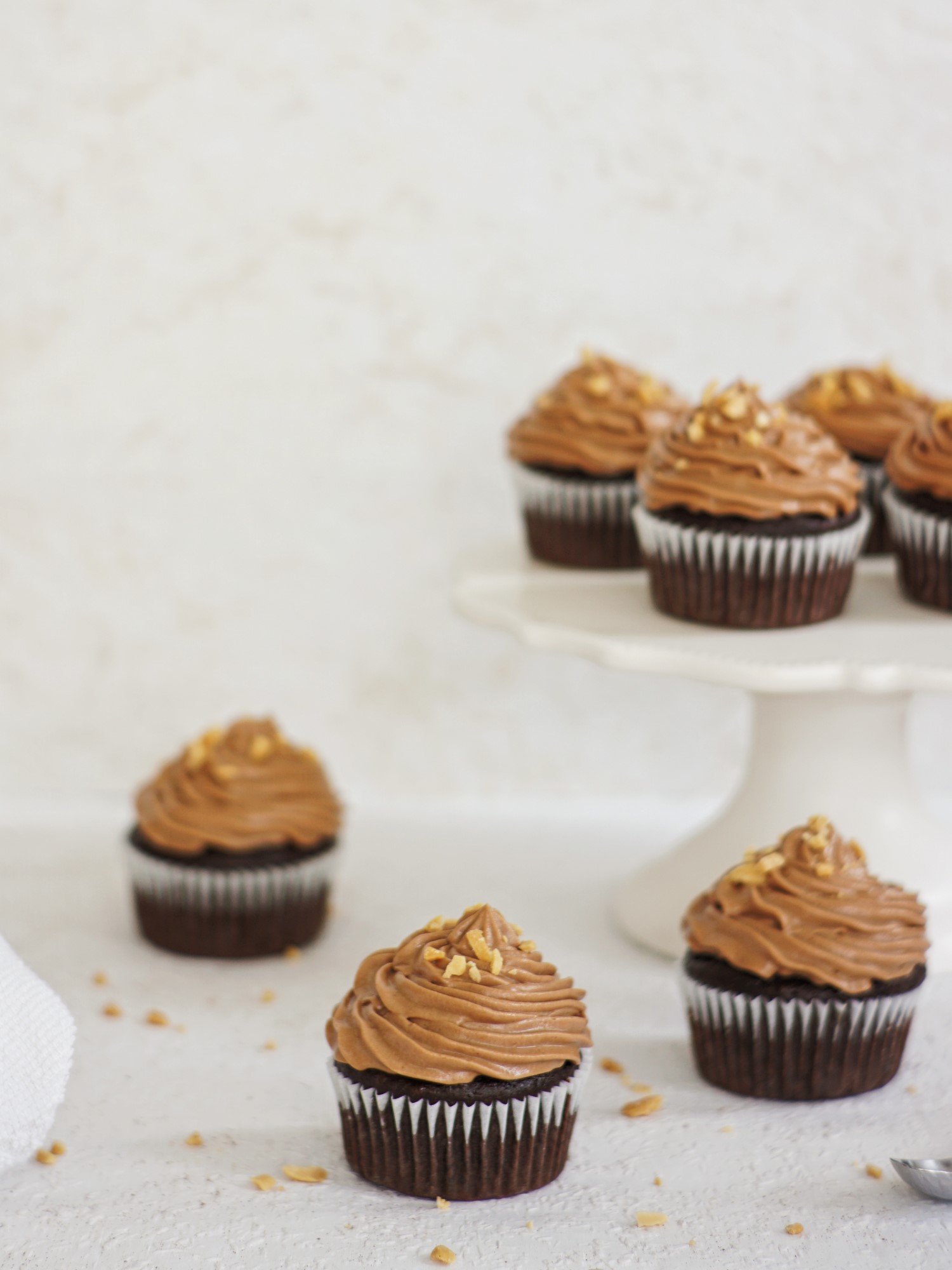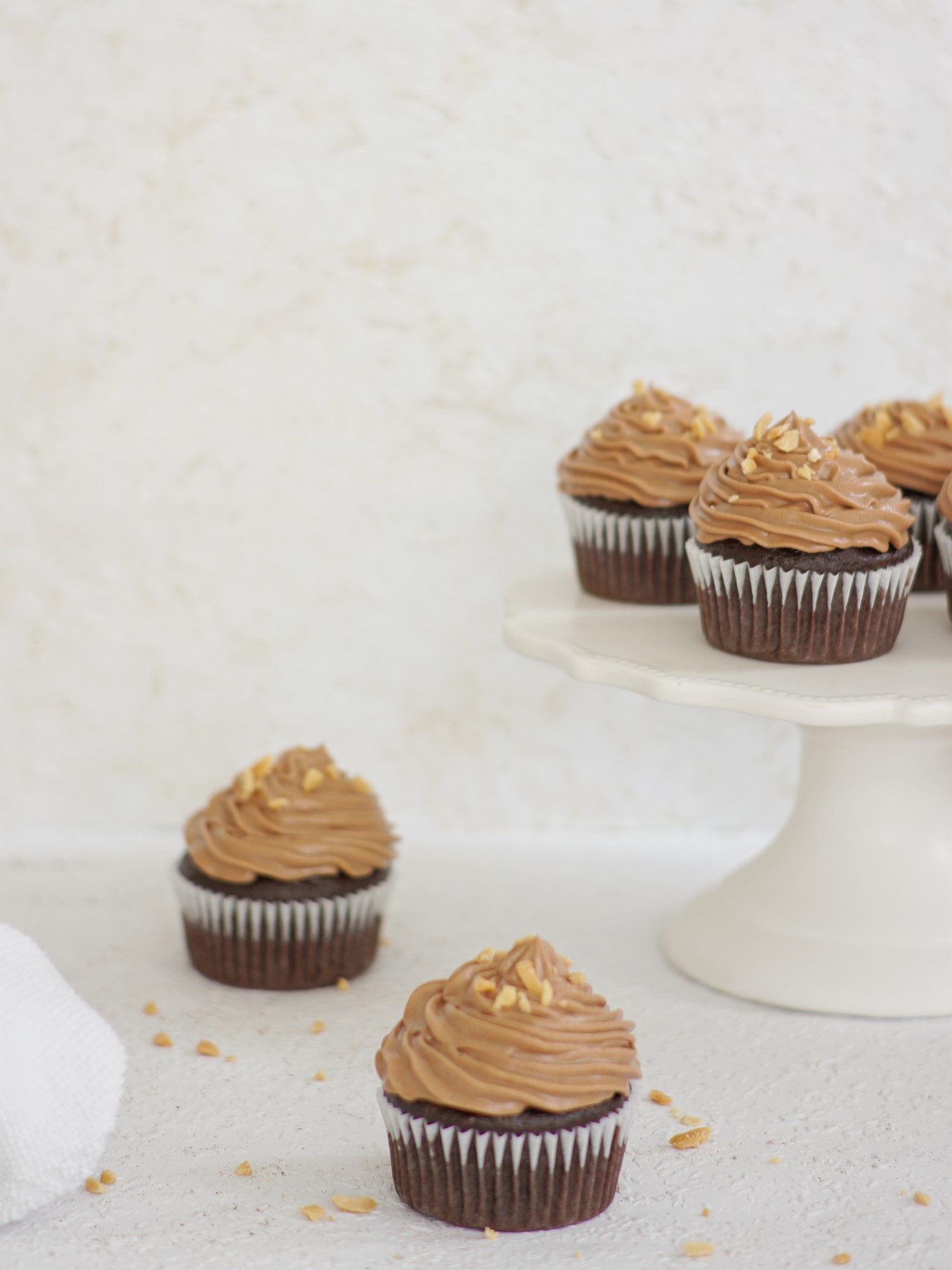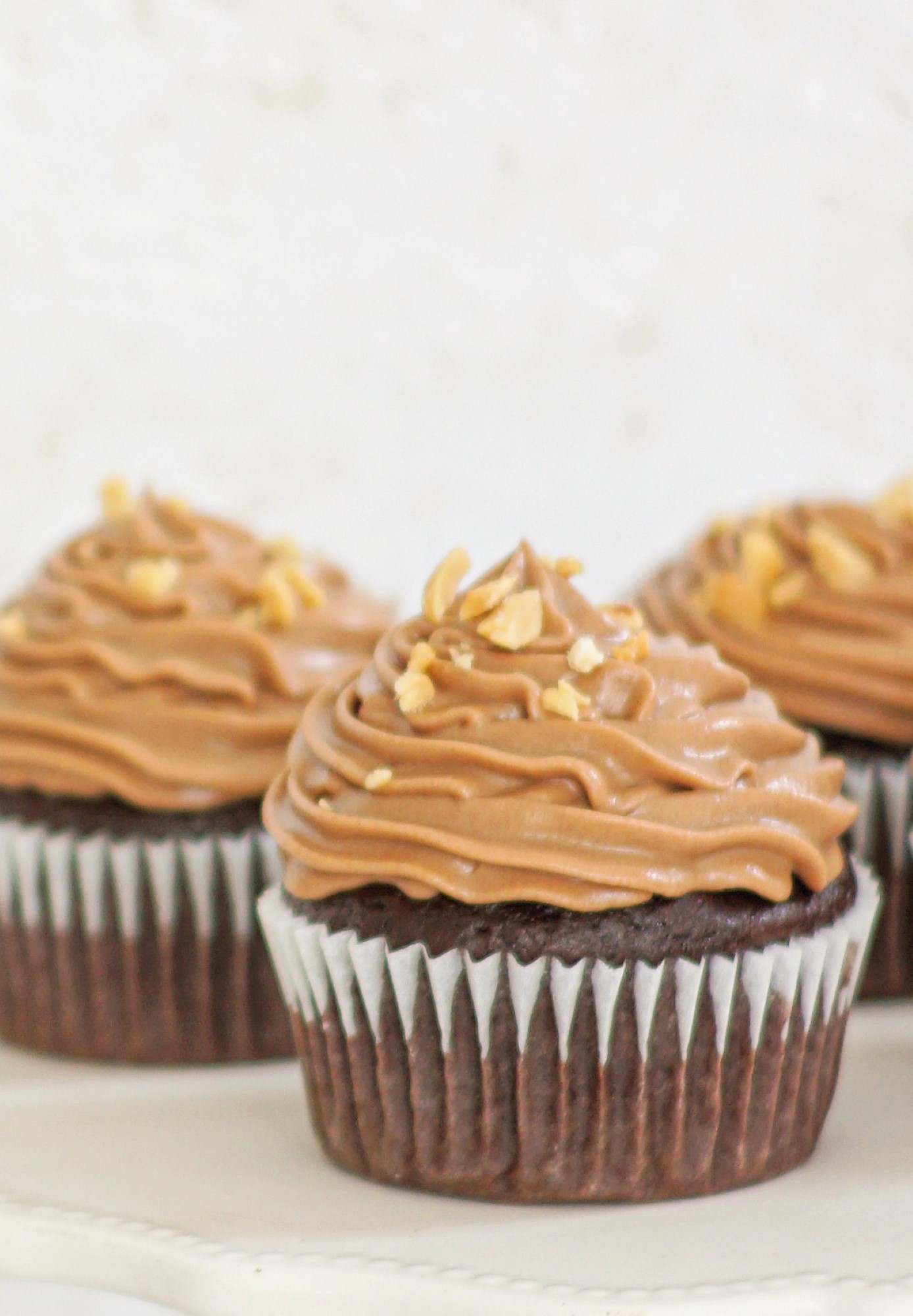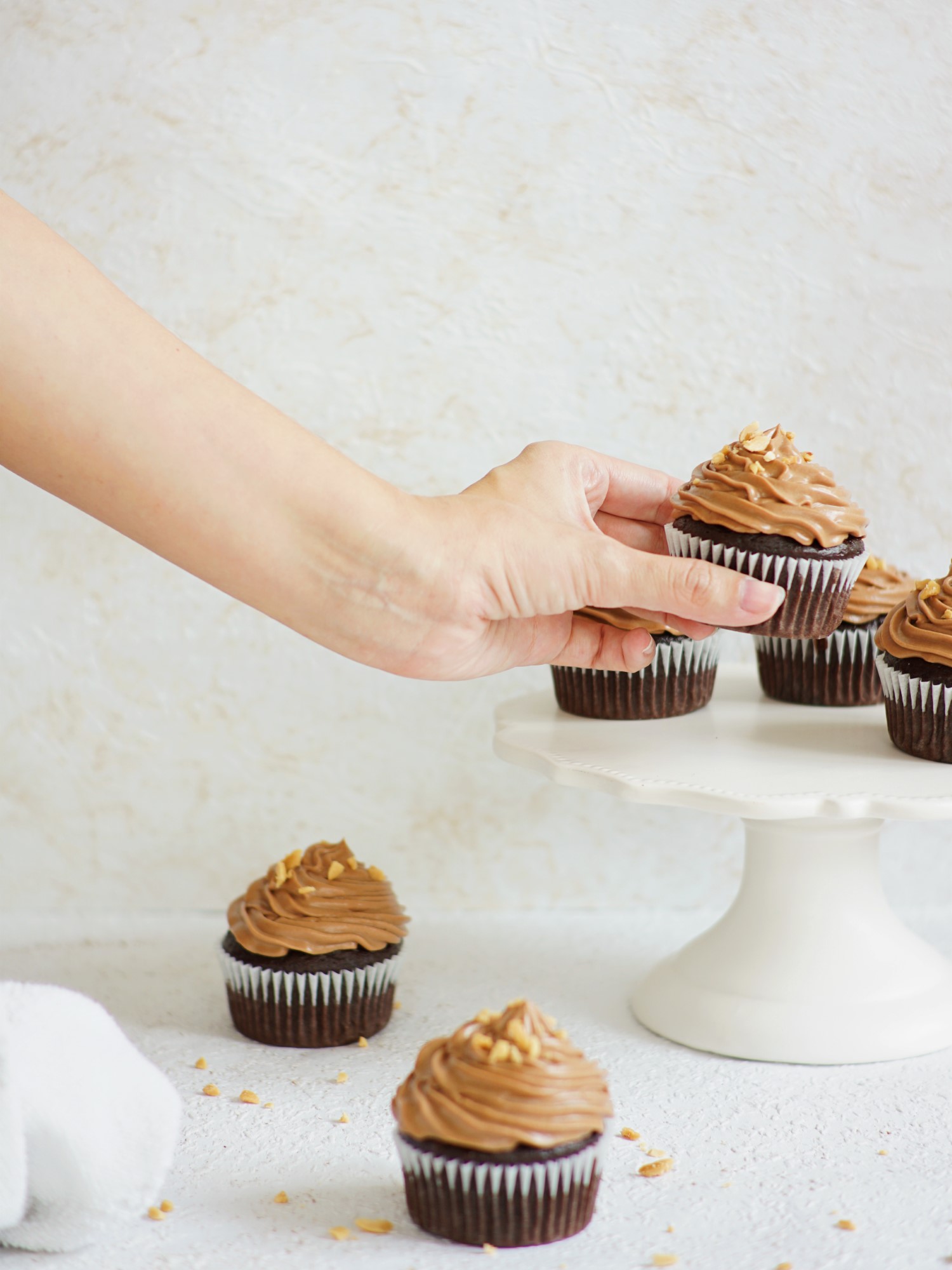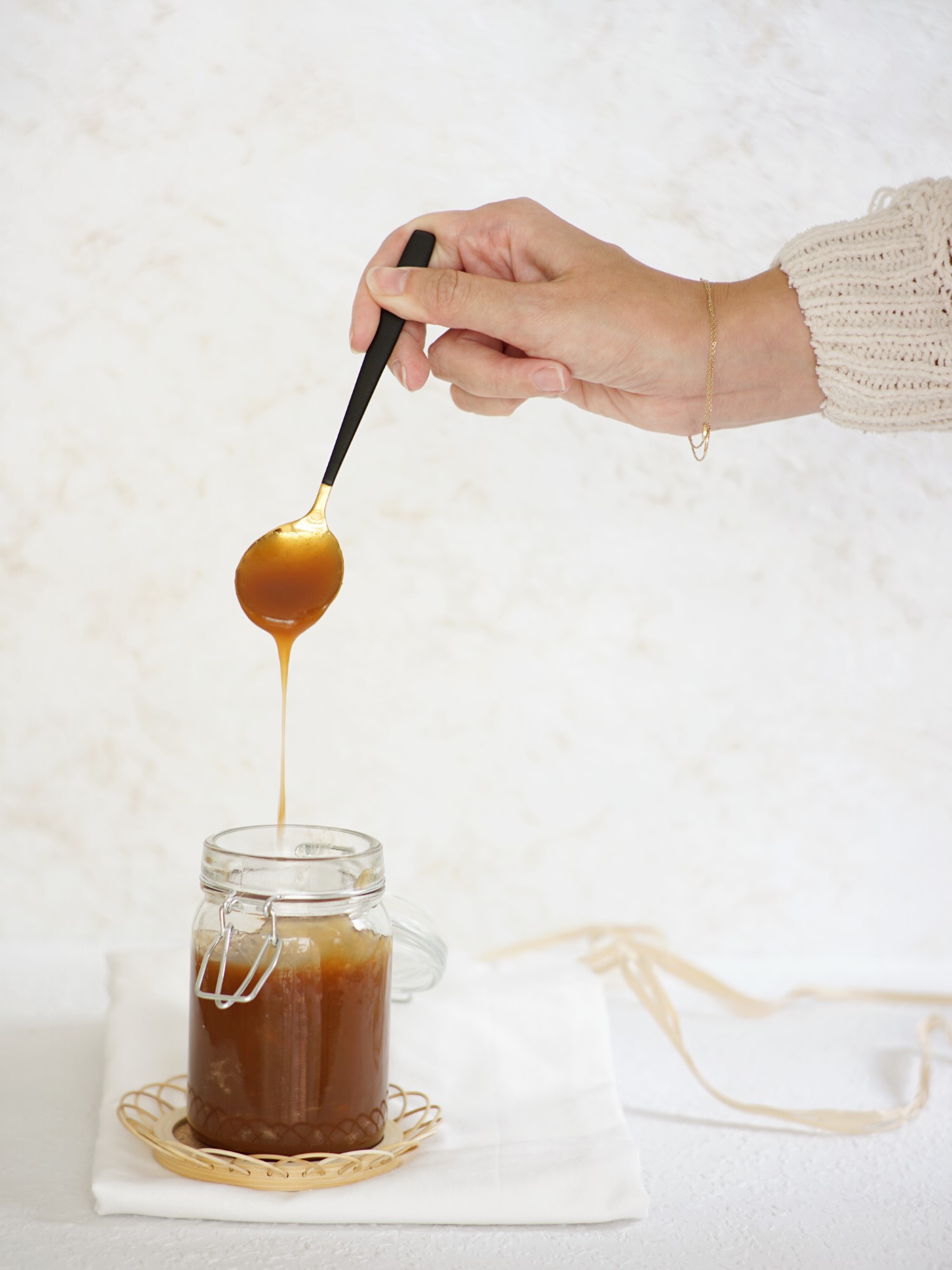 Notes:
Read my caramel recipe for more detailed homemade caramel information.
If you do not want to make caramel yourself, you can buy it at the store, or you can melt caramel candies (for example Werthers original) in a double boiler and get the caramel that way. However, homemade caramel is quite simple to make, and the taste is amazing. So I highly recommend that you make your own.